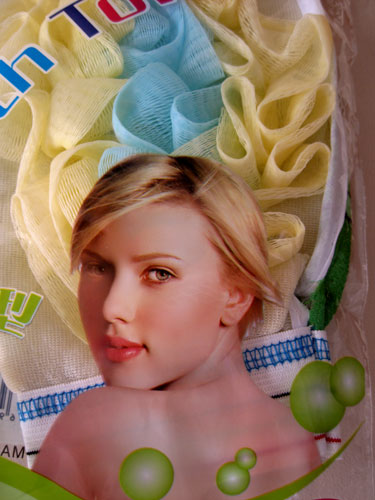 Unmistakably Scarlett Johansson yet no mention of Scarlett anywhere and therefore no royalties for starlet Scarlett. Also, according to the name of the product, unmistakendly a bath towel, yet no towel in sight.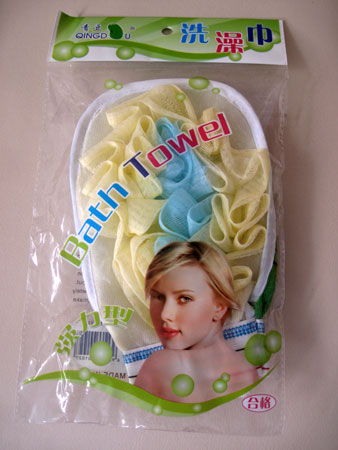 Perhaps a powder mitt with something that looks like ruffled panties glued on top…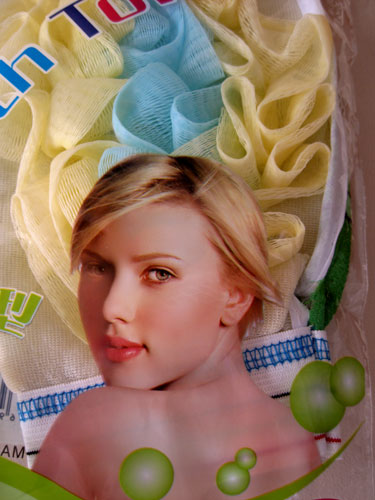 … with an elastic underware cuff. But no bath towel.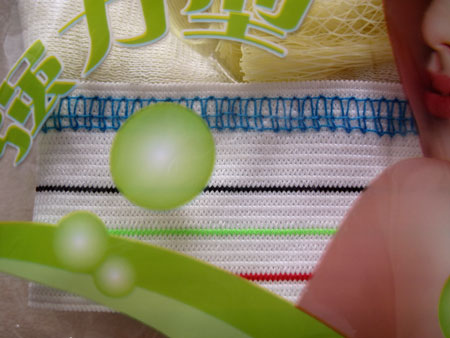 You would think the text on the back of the package might explain the mystery of the "bath towel"….Perhaps…if you're the kind of person who enjoys walking around endlessly in a maze.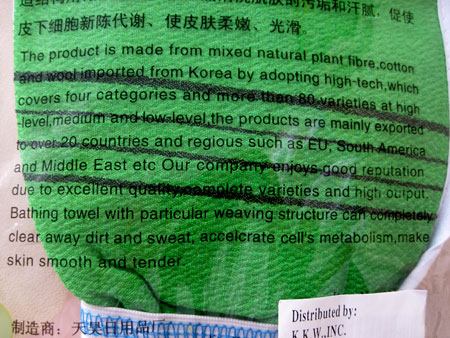 If the black lines on the mitt, a mysterious design choice, prevent you from absorbing all of the text, here it is in somewhat plain English:
The product is made from mixed natural plant fiber,cotton and wool imported from Korea by adopting high–tech, which covers four categories and more then 80 varieties at high-level,medium and low-level,the products are mainly exported to over 20 countries and regious such as EU, South America and the Middle East etc Our company enjoys good reputation due to excellent quality complete varieties and high output. Bathing towel with particular weaving structure can completely clear away dirt and sweat, accelcrate cells metabolism,make skin smooth and tender.
I, for one, am looking forward to accelcrating in the regious I'm living in. And if anyone knows how to say "Loofah" in Chinese, please tell the Tianho Commodity Factory of China that's what this thing is.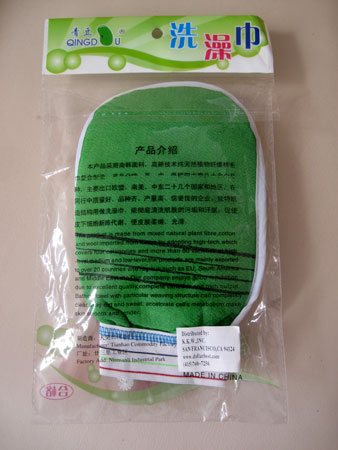 I practically broke my fingers typing the address of the website on the label into my computer to see what other exciting products dollarbest.com had to offer.  Appropriately and accurately enough it goes here, nowhere: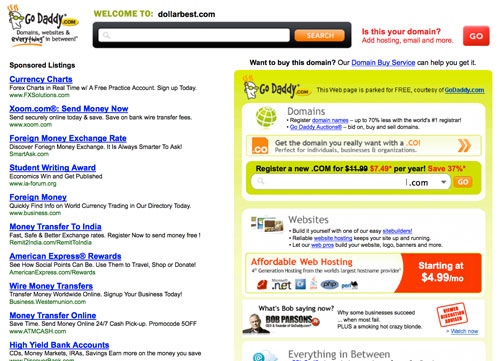 I love the blue geyser spewing out of Scarlett Johansson's head.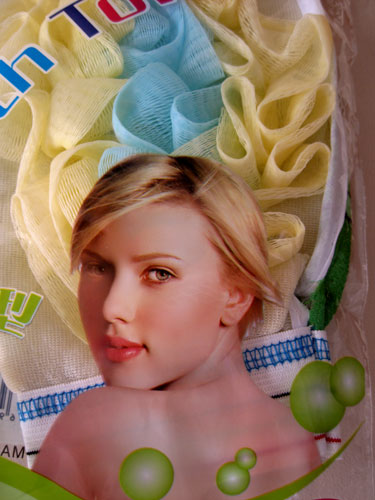 I hope everyone who purchased a "Bath Towel" enjoys rubbing themselves down with Scarlett and I hope Scarlett at least got a free case of them.