Got back to LA from leg #1 of "The D", my song/video/documentary tribute to the SOUL of Detroit, last week sick as a dog, happy as a clam, and just now rising from the dead to finally write this update. After a year and a half of ups and downs including times I didn't even know if we were going to make it to Detroit I can honestly say these were among the all-time greatest three weeks of my life! And an exceedingly auspicious debut for "The D".
Michigan Opera Theatre Children's Choir: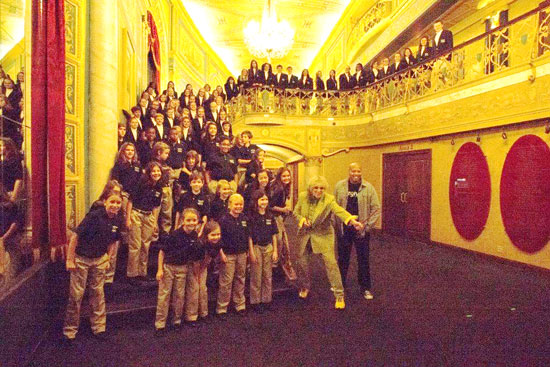 First off, I was blessed with the single best team I have ever worked with. Everyone – from my collaborator, Andrae Alexander, to Director Danny Franzese and Producer Jason Yamas, through the camera and sound crews, interns, assistants, volunteers, et al – was talented, bright, diligent, generous, funny, and fun, and I can't wait until we all work together again. Which, if our progress in Detroit is any indication, will be VERY soon.
Empire Boxing Gym: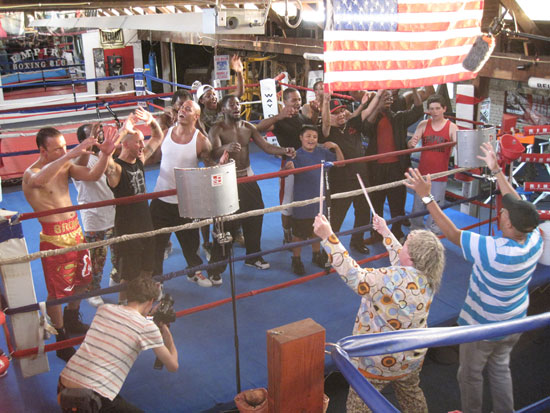 I created "The D" because I love Detroit and every time I go back I meet more and more incredible people who believe in the city and are doing incredibly positive things to reimagine it.
The Greening Of Detroit: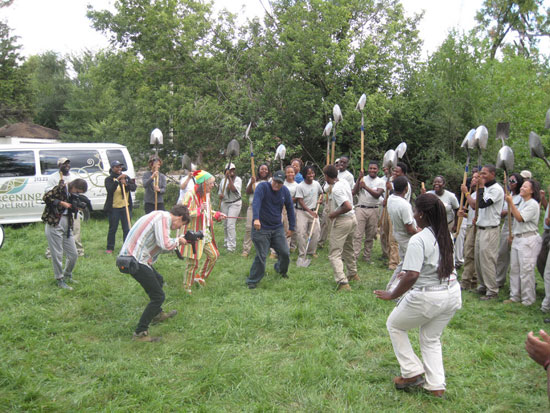 But if I loved Detroiters for their spirit and resiliency before this trip it's nothing compared to the love affair I have with them now. At location after location we were greeted with the biggest smiles and enthusiasm that one could ever hope to experience.
The Fisher Theatre: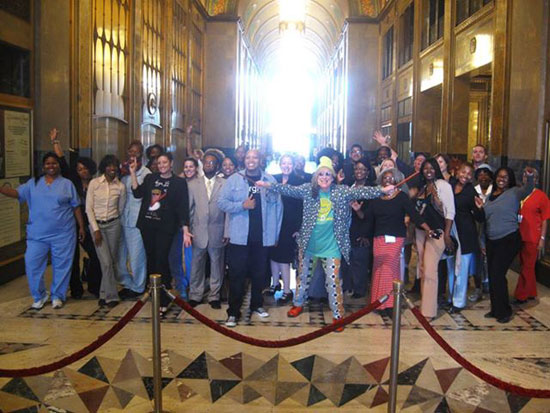 Detroiters' love for their city is palpable, infectious and ever-growing.
Mosaic Youth Theatre: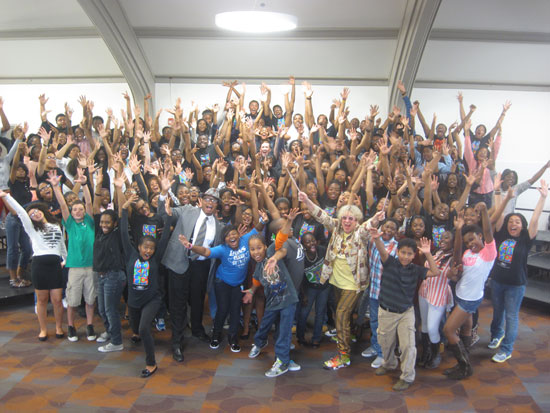 Detroit is beautiful. Really, you have to drive deep around to find all the rubble that the media and most documentaries done about Detroit constantly exploit. I can't even tell you the joy we all felt at every single location as people swelled with pride singing and performing "The D". You can experience some of their comments here.
The Heidelberg Project: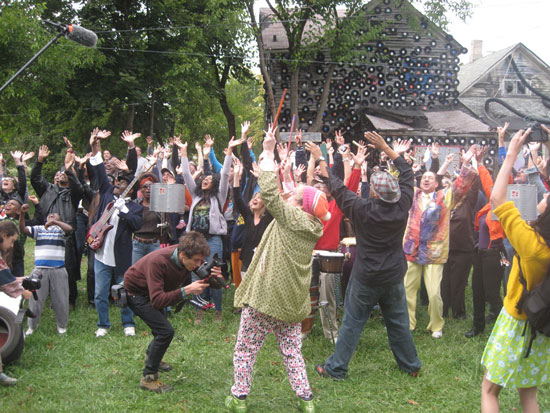 Now that we're back, "The D" adventure shifts into second gear. Starting today, Andrae and I begin going through the literally thousands of tracks of music in LA while Jason leads a New York crew going through the over 700 hours of footage.
Pasteur elementary school: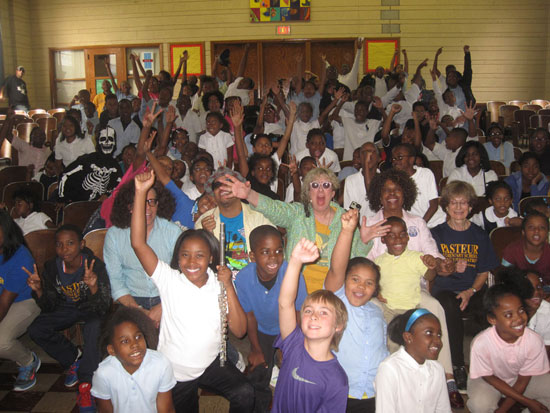 In addition, the crew will be most likely be reuniting in several different cities to film and record more prominent Detroiters. We will also most likely be returning to Detroit very soon to do something very big that I'm dying to announce here but it's not 100% yet so that will just have to wait for the next update.
College For Creative Studies: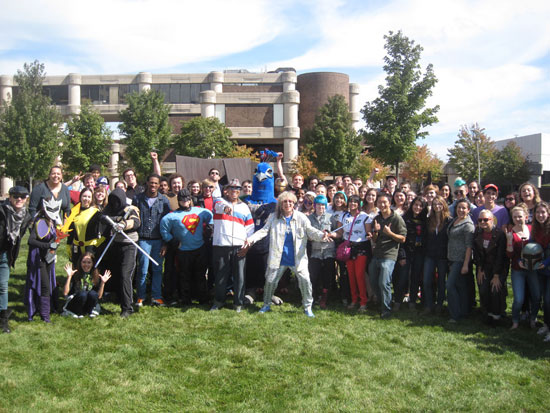 I'm also in the midst of building photo pages for each location we shot at. These will all hopefully be up online within a couple of weeks so I will have that link in the next update.
African Bead Museum: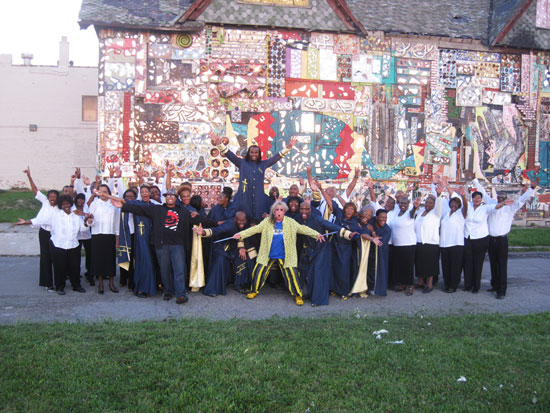 Thanks to all of you again who so generously donated, volunteered, or participated in "The D". Donations still happily accepted here. And a massive shout-out again to The Detroit Historical Society for its immeasurable and continuing help and for giving this scrapyard daughter a permanent and immortal home in cement!
Detroit Historical Society: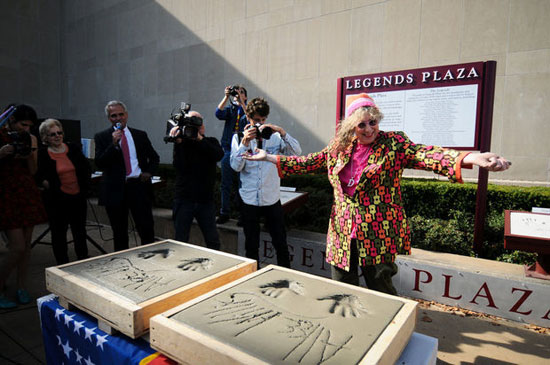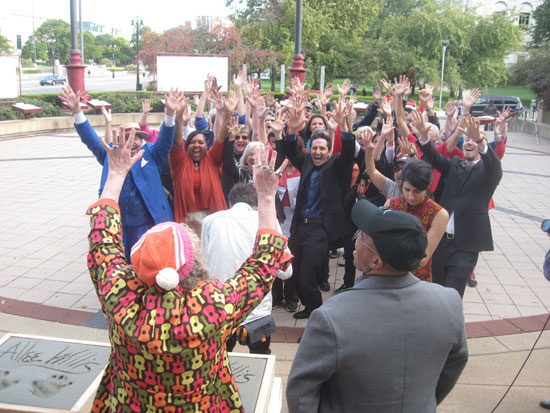 "The D" was blessed with great news coverage while we were there. You can see the spirit I'm talking about in the following stories. Here's a piece that ran on NBC News and here's one that ran on Fox. NBC is also preparing a half hour special on "The D".
Onward Detroit!
https://www.alleewillis.com/WeSingTheD/