.
.
Finally!! Get out the ol' YouTube and enjoy this sneak peek at "The D"! (This is NOT the music video or film; just a sneak peek at what you can expect!) You can play this now or read a little more as I will kindly provide you with the link 30,000 times before the end of this update.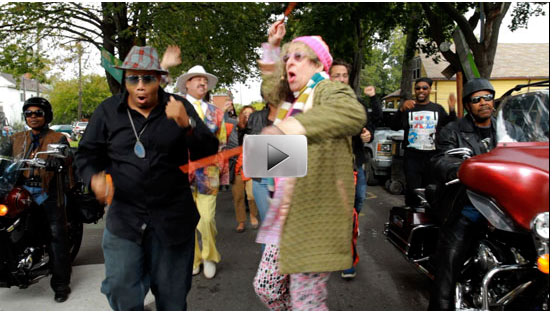 As we speak, I'm in my studio rolling my chair from one workstation to another as we simultaneously mix the 4000 vocal and instrument tracks for the record, and edit the 2000+ hours of footage into a music video, assorted trailers and a hybrid–documentary–but–not–really feature film. Normal life has ceased and no matter what other needs may need attending, work never stops!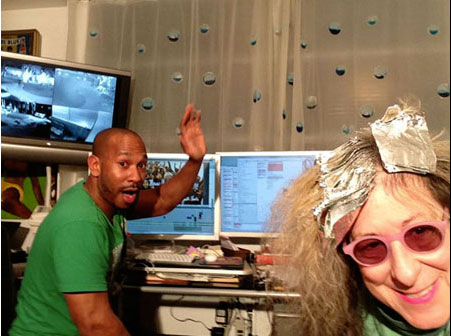 In the nearly 2 years since I began working on "The D" there were times I was just inches away from pulling the plug because the financial and practical odds of getting thousands of Detroiters to sing a song and be in a film about human spirit on no budget just seemed too enormous. But make it to Detroit we did, in September – a magic month for me for obvious musical reasons – and again at Thanksgiving when I was such an exemplary float personality greeting the crowds as a block of ice being hauled down Woodward Ave., Detroit's main drag and first paved road in history, in the Thanksgiving Day Parade: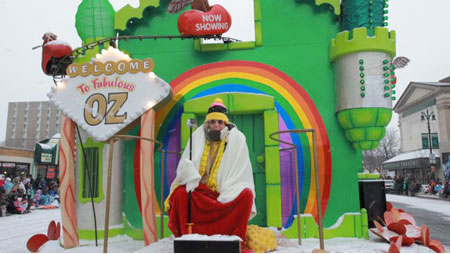 As usual, massive thanks and eternal gratitude to those of you who have already donated or participated in the making of "The D". Now that everyone else can finally get a hint of what we're doing I hope many of you reading this will follow suit and help us finish by adding some gas in the tank.
If you like what you see please please please spread the link to this "D" sneak peek around: http://youtu.be/4rkbTpZdxy8
For complete info on "The D" go here: http://www.wesingthed.com
And If you know some nice rich person or place with excellent taste and a whole lotta soul who might make this next part of our journey a little easier in the way of coin, please email me immediately!
I can guarantee you "The D" is a view of Detroit you've never seen before. I can guarantee you it's an accurate one. And I can promise you it will make you smile. When it comes to soul – SERIOUSLY – there ain't no place like the Motor City!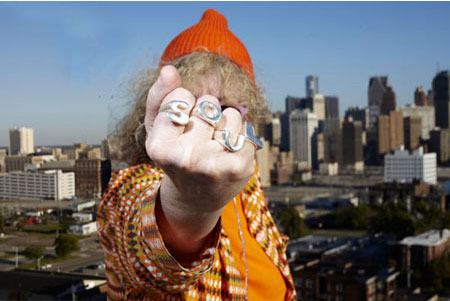 My "D" best,
And, by the way, have you seen this excellent sneak peek of "The D"?
Allee