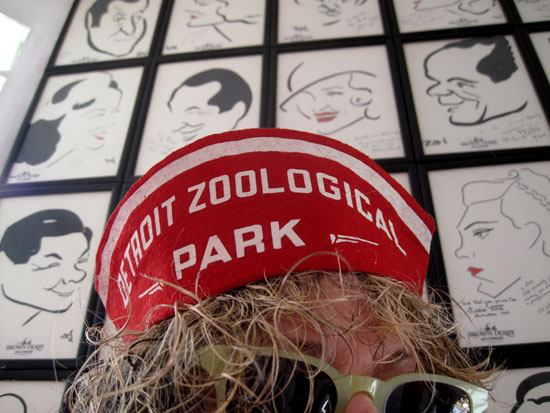 When I grew up in Detroit I went to the zoo on 10 Mile and Woodward at least a couple times a year. Although I got this particular chapeau on Ebay, I'm certain I had one exactly like it as I never went there without something separating me from the sun. I was quite fond of theme hats as a kid.

I'm not sure exactly what animal is on my zoo hat.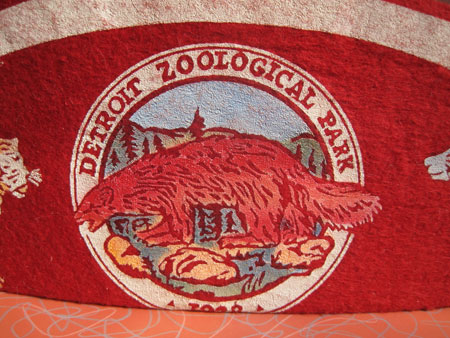 I suppose that's a bear. Though it looks inbred with a beaver and Golden Retriever. It never made any sense to me that with a baseball team named the Tigers and a football team named the Lions that one of those didn't get top billing in felt.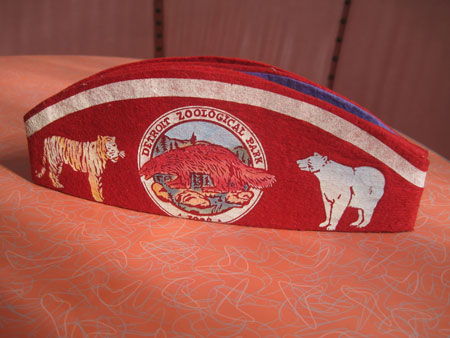 At least a tiger made the supporting cast. As did another animal that actually looks more like a bear than the beaver/Golden Retriever or maybe otter mystery animal in the starring role. I'm not going to worry about that though as there's so much else beautiful that came out of Detroit. Like cars, Vernor's ginger ale and Sanders hot fudge, the latter two of which remain staples in my refrigerator to this day.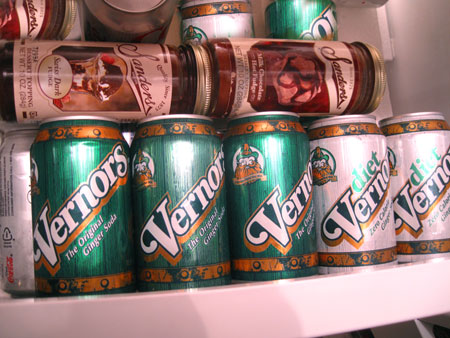 I'm sure I was consuming both the last time I walked around the zoo, which was at least four decades ago.
The Detroit Zoological Park wasn't the only thing I loved about Detroit. You can read all about my love affair with the city here.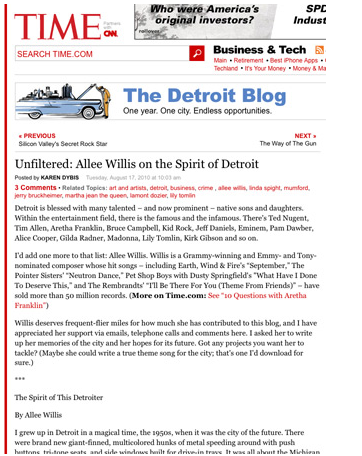 Someone else who was born and grew up in Detroit still feels the love too.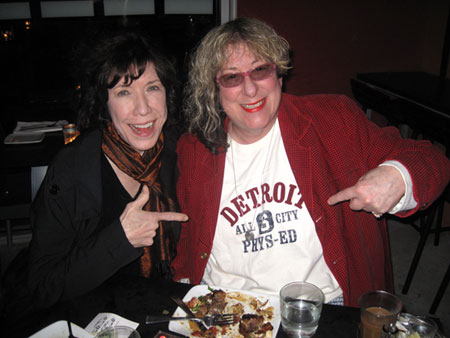 Lily Tomlin and I have been friends since 1984 when we were introduced by Paul Reubens a.k.a.Pee Wee Herman. Lily even used my head to insert her own into for her character, Kate, in her Tony Award Winning Broadway show, Search For Signs Of intelligent Life In The Universe.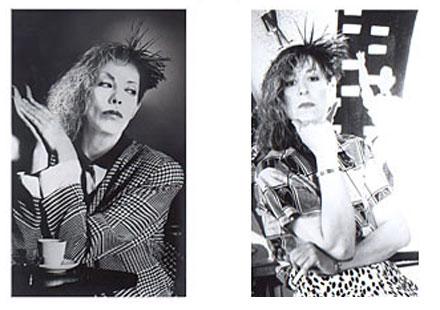 Both of us still love Detroit and are looking for something to do together there on a permanent basis.  We don't know what that is yet but it will most certainly revolve around the arts as coming from the big D had such an enormous impact on what we both do. It also made my once alter-ego, Bubbles the artist, the artist she was, whipping out copy paintings of Lily's character, Ernestine, like they were on the Ford assembly line, which the star would then autograph so a few more dollars rolled into my coffers.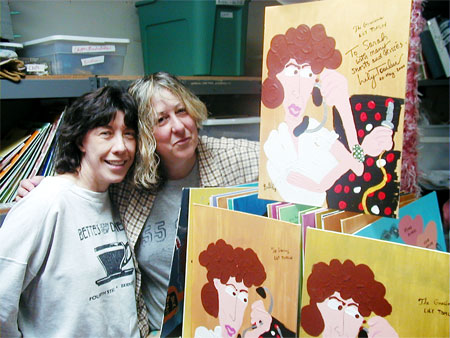 Now we want a few more dollars rolling into Detroit, where I'll be heading in April, perhaps with Lily in tow, to figure out what we can do there together. My specific mission is delivering the closing keynote speech at the three day Rust Belt To Arts Belt conference, exploring ways and mental states to turn decaying American cities like Detroit into cities of the future, which I've long held my home town can be if it rises from the ashes with both heart and conscience. I'm also going there to conduct my high school marching band playing a medley of my greatest hits in the lobby of the Fox Theatre before a performance of my musical, The Color Purple.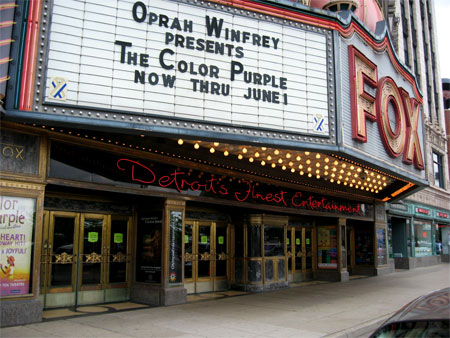 Despite the fact that I can't read a note of music, including my own, I became obsessed with conducting last October after I was asked to conduct the 350 piece marching band at my college alma mater, the University of Wisconsin, when they played my songs at the Homecoming football game.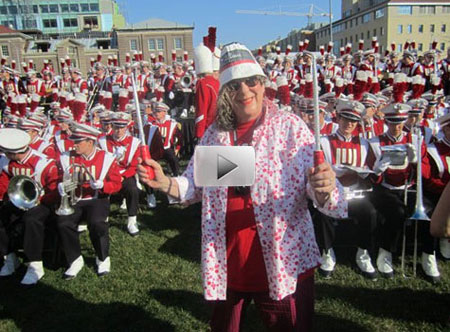 You can see the details of the excellent Priority Mail envelope hat I wore then here. Conducting the Mumford band with The Color Purple cast singing along will also give me a chance to wear another excellent hat: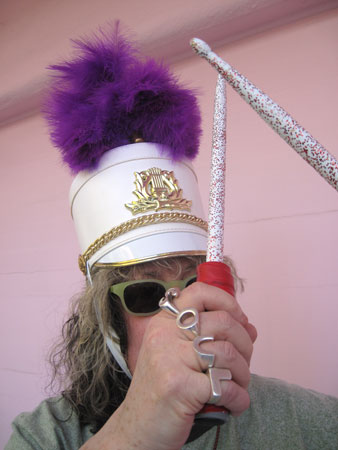 Although I now collect marching band hats –  I'm up to over 30 different color combos though still missing the maroon and blue of the Mumford Mustangs –  my little hat from the Detroit zoo remains one of my favorites. I may not know what kind of animal sits on my head but I know a great city when I see one!