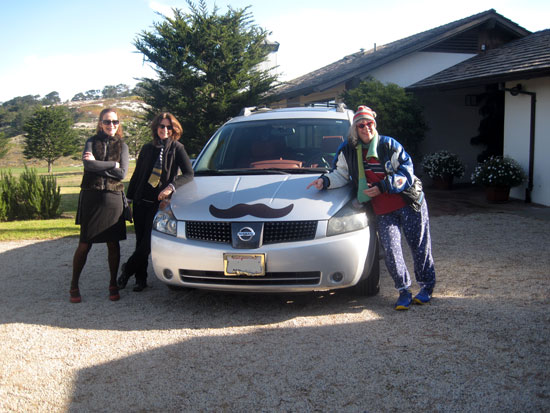 A few weeks ago, on the dawn of Hanukah, me, Snappy P a.k.a. Prudence Fenton, and Wendy Goldman-Rohm hopped into the mustache van and headed north to Snappy's family pad in Monterey. We stopped at my favorite place on earth, The Madonna Inn in San Luis Obispo, for a little Christmas shopping on the way.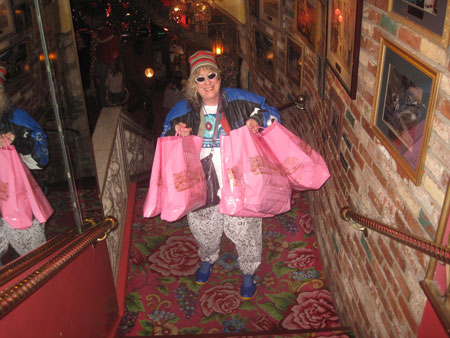 We also bumped into a friend, Isabell Freed, who stopped at the inn for some french fries and pie on her way back down to LA: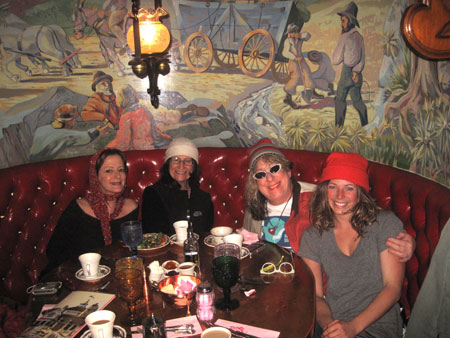 Once we got to Monterey we stopped at Whole Foods for supplies, including these lemons. Yes, I said lemons.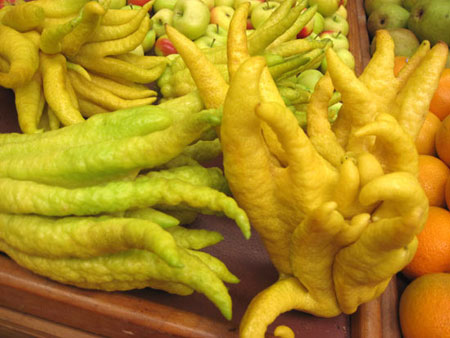 All being writers, we treated our stay as a 5-day writing retreat.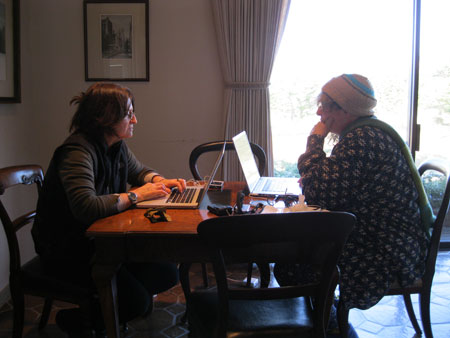 Monterey is very quiet, condusive to this type of activity. Though the view out of the window next to us was very inviting I stayed glued to my computer.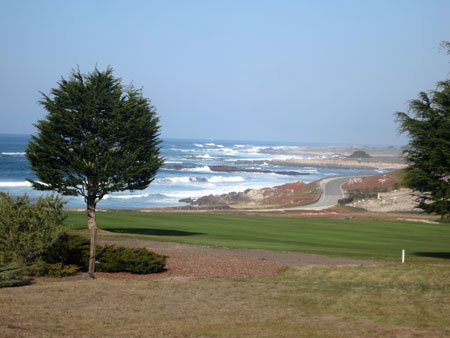 A lot of friends stopped by to say hello: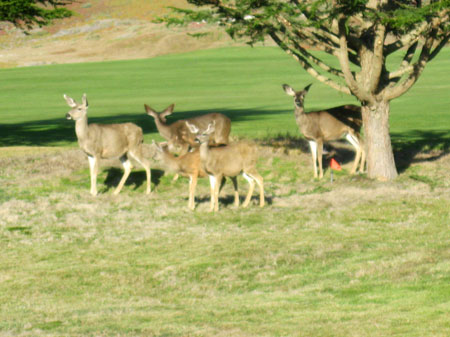 Although beautiful, it was really cold.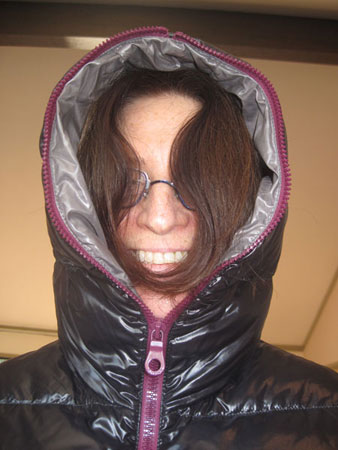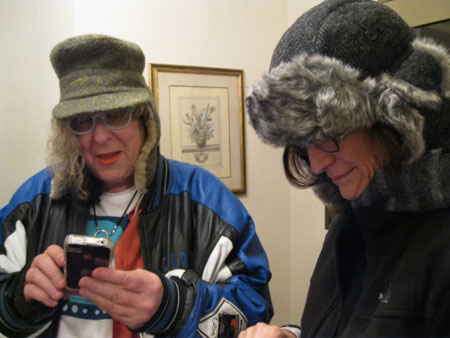 Lots of great food was cooked.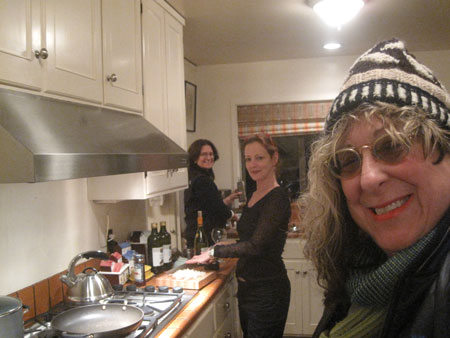 It was, after all, Hanukah: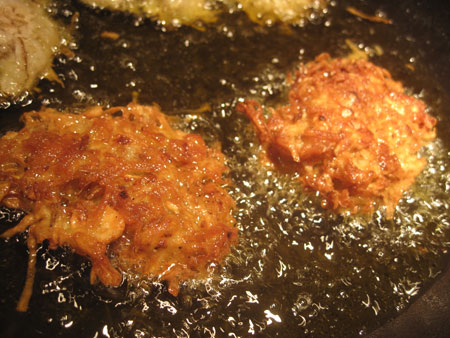 Wendy and Prudence attended to all the culinary duties: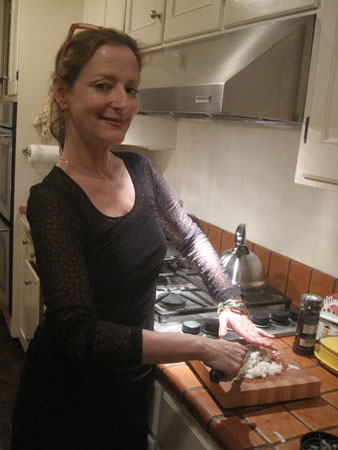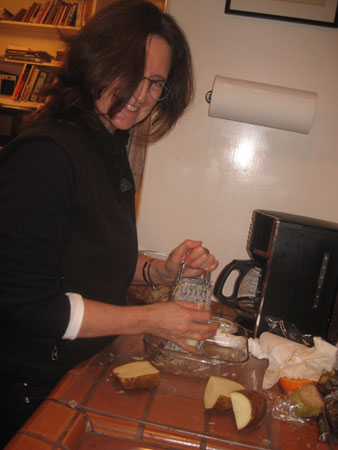 I oggled..: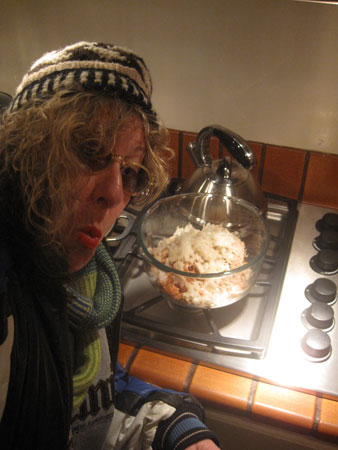 …and ate: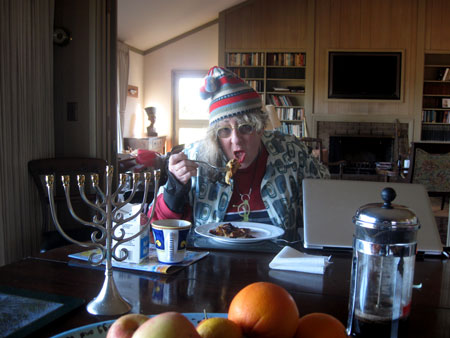 Wendy's apple pancakes were KILLER: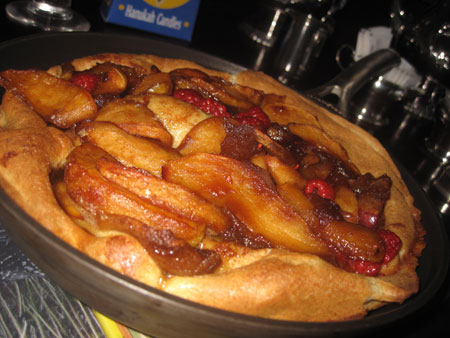 Our friend, Sally Rosenthal, drove down to meet us from Palo Alto just in time to sample them: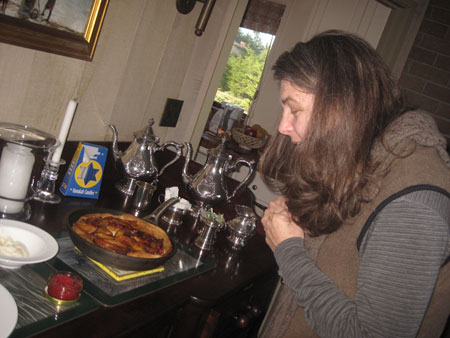 Sometimes we ate out. The soup at Cassanova was especially good: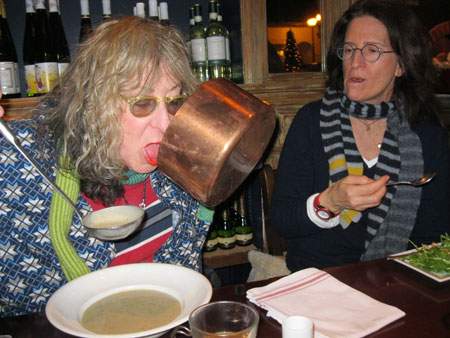 Every day started out with a walk: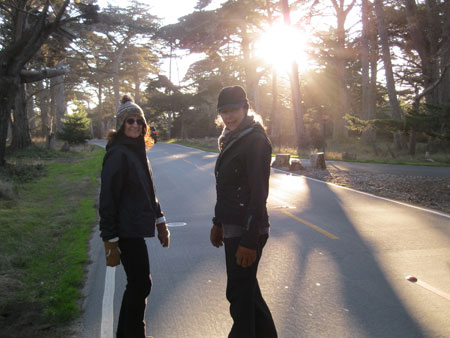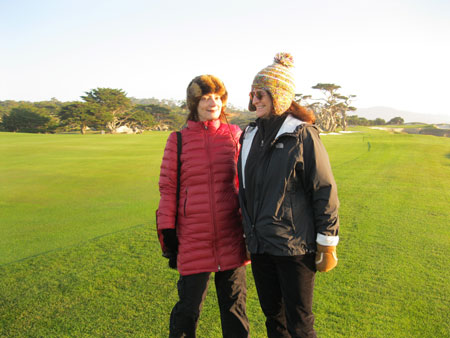 Notice that I'm not in any of those photos. I prefer my exercise to take place in a nice easy chair in front of a TV.  Though I did manage to venture out once: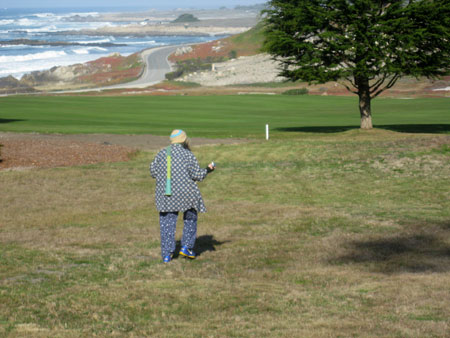 I only had to walk about 100 feet from the house to get a great shot of the golf course it sits on: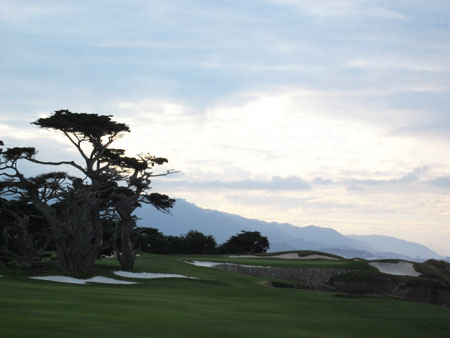 Every day included a lot of writing.  I had to finish my Wienermobile post as well as two songs and a new outline for my live show slated for May 8 and 9: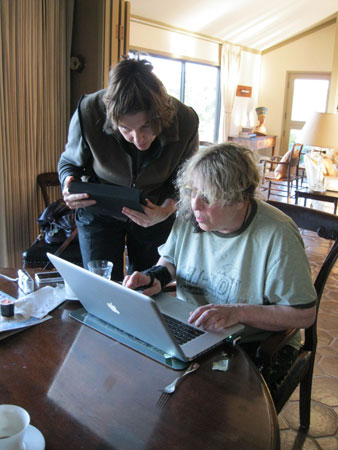 On the last night we hit Carmel Beach as the sun was setting.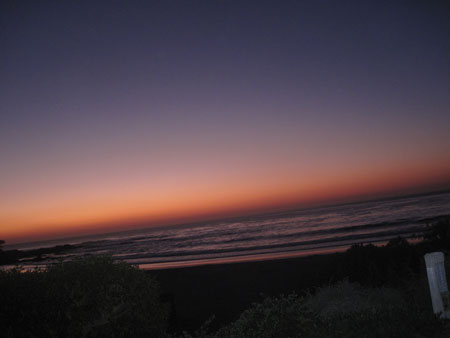 Snappy, Wendy and Sally, of course, went for another walk.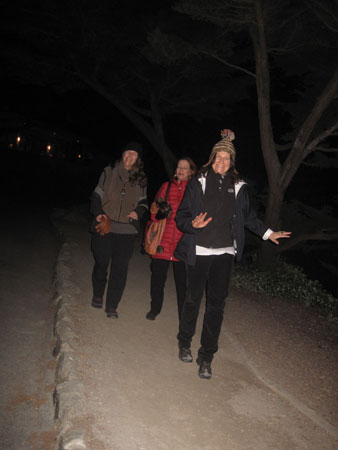 I stayed in the car and photographed the sunset…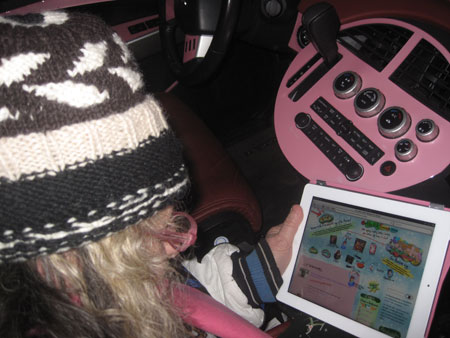 All in all, Monterey yielded a most restful and productive few days. But alas, it was time to wrap up the latkes, jump into the mustache van and head back to LA for the holidays.