.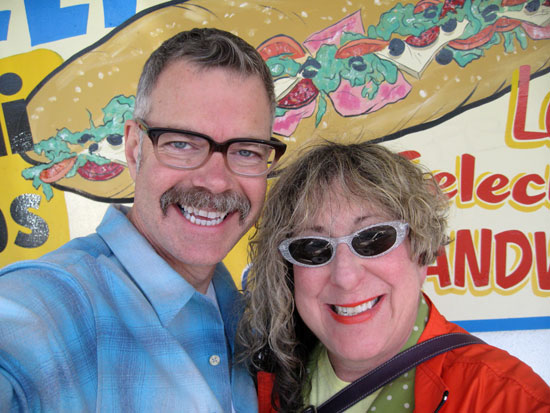 So Charles and I are driving down Van Nuys Blvd. in search of this 1950's diner named Beeps that neither of us have ever heard of.  We both find it hard to believe that if it were THAT good one of us wouldn't have been aware of it. So we had low expectations until we turned a corner and saw this: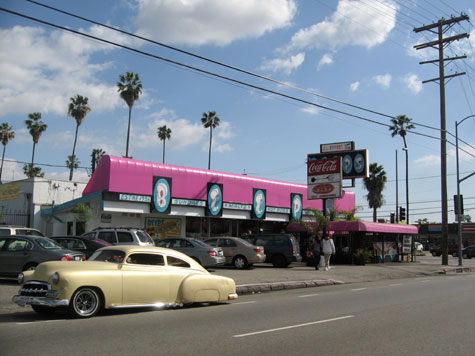 I would've stopped anywhere the occupant of that gold sparkle Chevy stopped to eat but I knew from the original Beeps neon that we hit the jackpot, Chevy or not.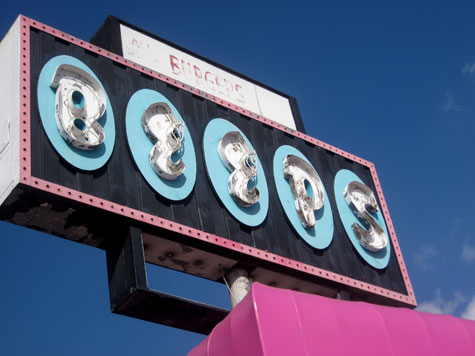 All the signage at Beeps is pretty great: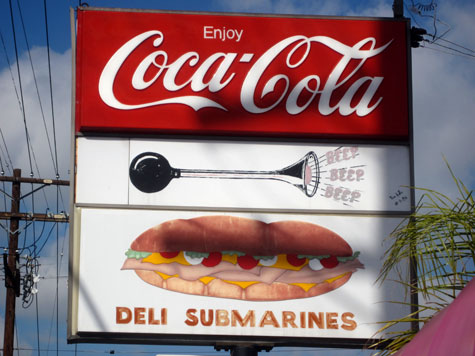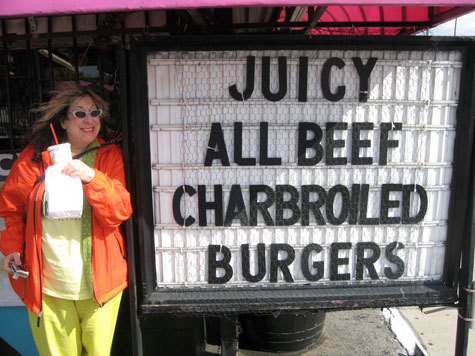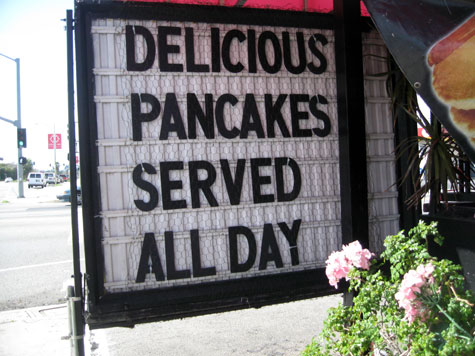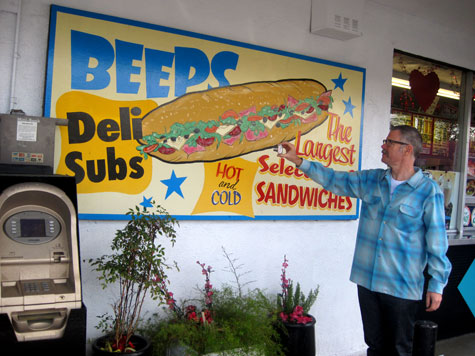 Though some of the signage placement could've used a little more thought: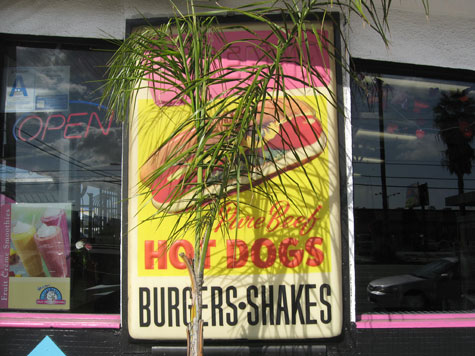 I wish that palm had settled in front of James Dean instead.  I hate all that 50's repro crap, especially when this place actually existed at that time.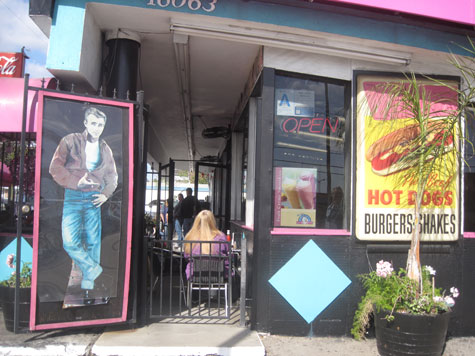 Inside, there's very little room for signage. However, every inch is covered with more 50's repro madness. I HATE WHEN DINERS DO THIS, not when they should be preserving and relishing the authentically vintage naugahyde, chrome stools and formica covered tabletops they ripped out to make way for it in the first place. Unfortunately, Beeps is a victim of such "modernization". But thankfully, I can still appreciate it from a kitsch POV as there's such an overload of new crap everywhere: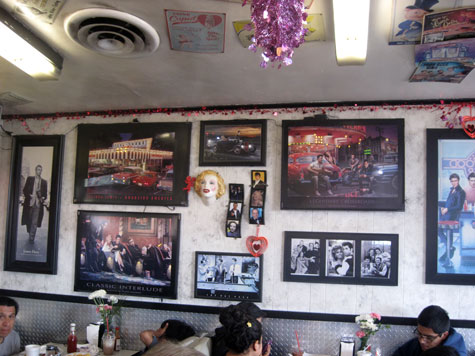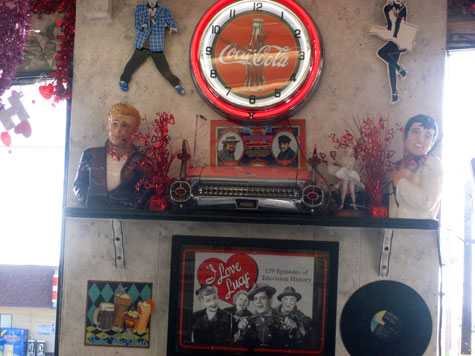 Every surface is jammed, even where there's barely any room, like this wannabe Elvis stuck in the "bar" area.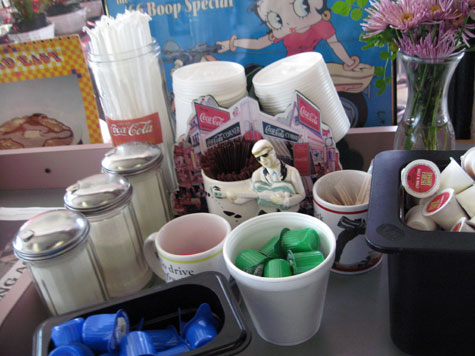 Even the ceilings are smothered with stuff: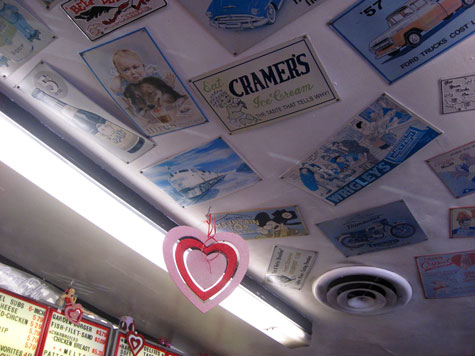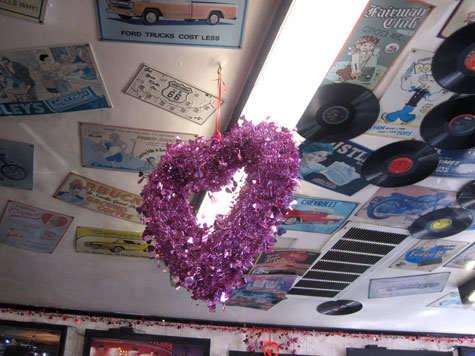 I would suggest bringing a phone or a good book so you don't have to look at the walls with every repro light-up diner poster ever made, like this one: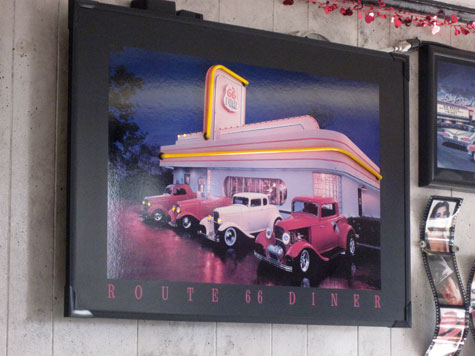 Same for the neon guitar: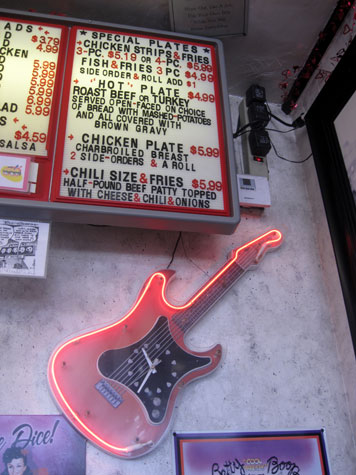 In contrast, the restroom key is very minimalist. Although perhaps there could have been a more appetizing choice for a restaurant key fob than a drain pipe: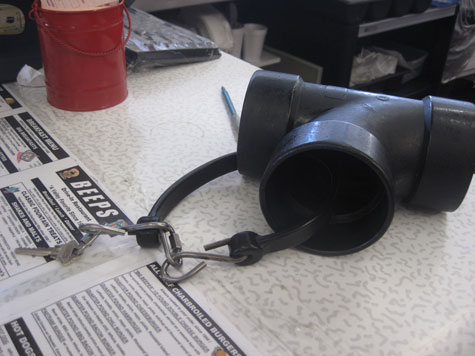 But all of the decor is tolerable because of this::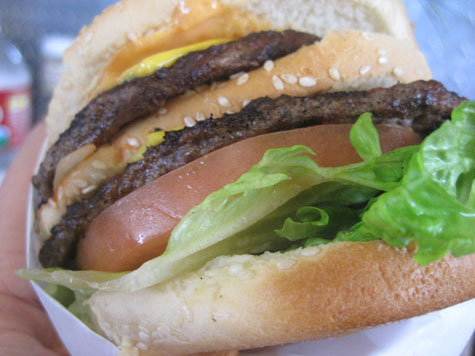 The menu is massive, far beyond the reach of this photo: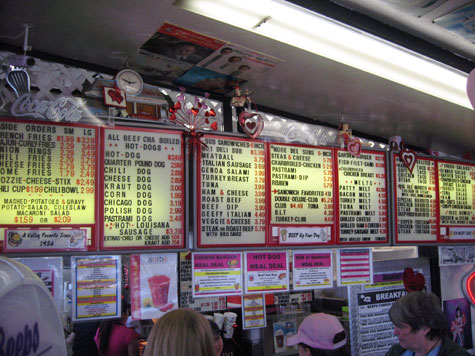 We were very lucky that Valentines Day was approaching, adding to the beauty of the food selection: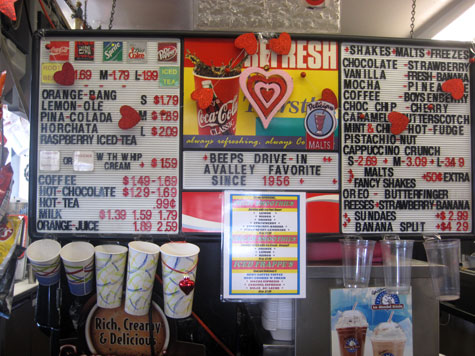 Both Charles and I had cheeseburgers.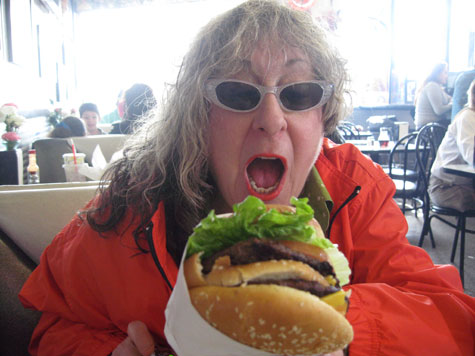 The french fries were nice and crispy.  I was very happy with this action ketchup shot: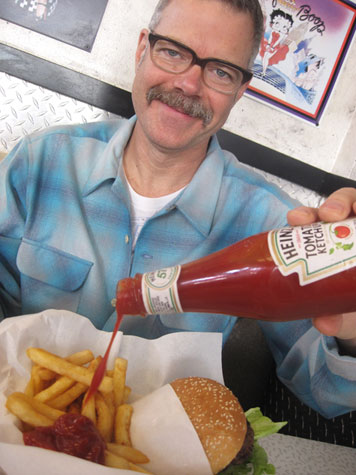 I would suggest any burger or kitsch lover head down Van Nuys and make your stomachs (if not your eyes) very happy.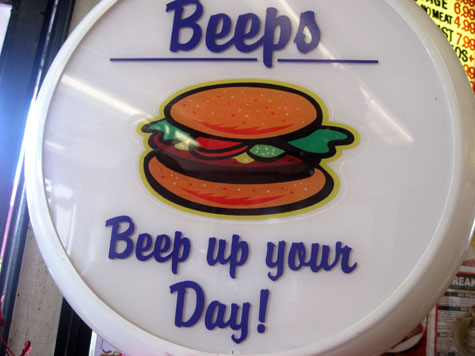 Happy dining until we drive again…