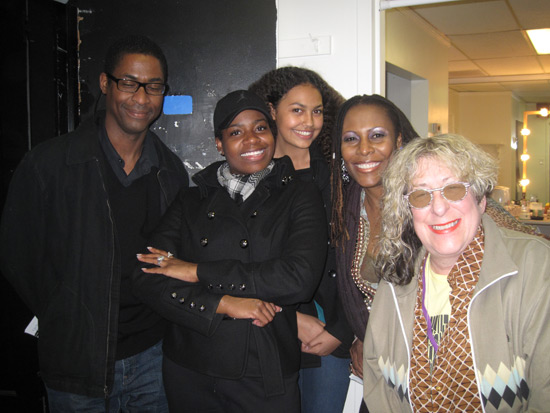 No official Kitsch O' The Day entry today as I'm getting ready for the opening tonight of the last stop on the first national tour of my musical, The Color Purple. The second tour begins in March but it's a whole new production and whole new cast. I will miss my amazing Color Purple family of the last five years BEYOND IMMENSELY!
Here's me and my two music/lyric collaborators, Stephen Bray and Brenda Russell with Stephen's daughter Milena and our fantasically amazing Celie, Fantasia, last night after previews.
The show runs from now through the 28th at the Pantages in LA.