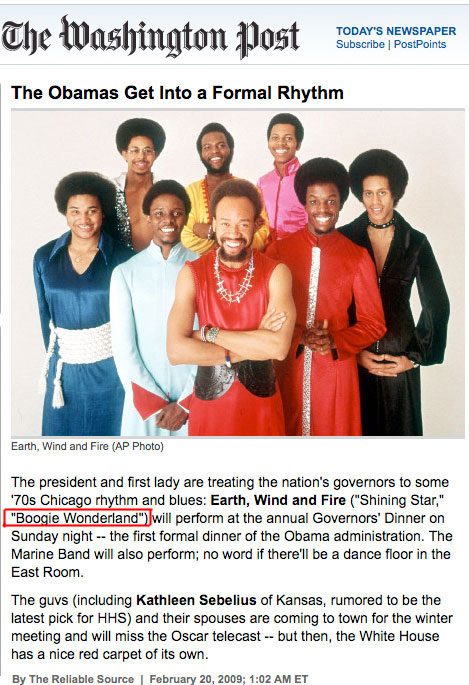 I know you are all watching the Oscars tonight but you weren't invited to the White House anyway so no conflict.
Trust me, I'm happy about "Boogie Wonderland" being in da House. I wish it was the incarnation of Earth Wind & Fire in the photo the Washington Post used that was there too.
Definition of "Journalistic Kitsch": Use photo that is 35 years old despite fact that group is still together.
I hope the same kindness is shown toward me the next time I'm in that paper.