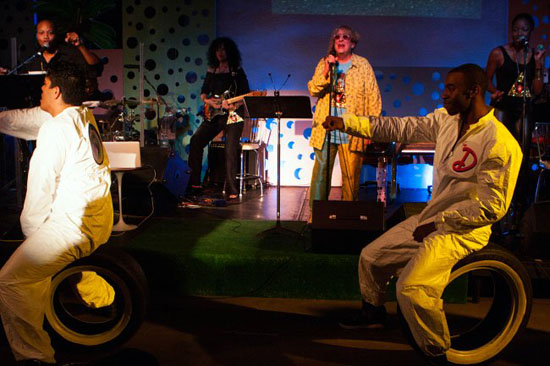 I know. I've been a hideous blogger as of late.  After years of dedicated waking up hours before I naturally would in order to churn out my daily Kitsch 'O The Day offerings it hit me that I was much better served throwing things out in little dribs and drabs via Twitter and Facebook than the long tomes I slaved over and that ate up major portions of my morning each day.
Besides that, I had finally gotten it together to challenge the almost 4 decades old monster of stage fright that loomed over me and I finallllly started performing live. This has taken major amounts of effort and time as I do everything from design the invitation to build the sets to write the show and music, hire the cast of almost 30, design and build  the stupid games we play at the show, not to mention rehearsing and the most gruesome task at all, e-mailing, hustling and doing whatever it takes to get people to the shows. So my days of the last year have been filled much more with that type of activity than writing about the (literally) millions of  artifacts of kitsch in my collection, many of which have key roles in my show.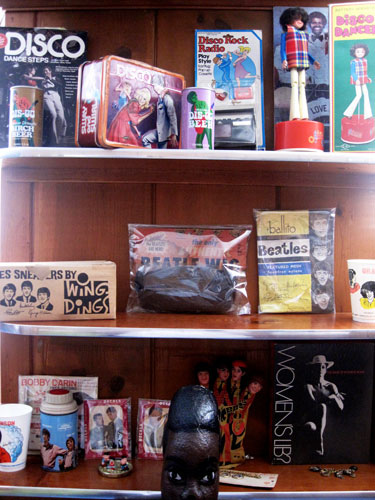 I have another big show coming up THIS Thursday and Friday, November 8 and 9th, at beautiful NoHoPAC in even more beautiful North Hollywood , CA. This is no normal singer-songwriter show. Rather it's like some mutant  crossbreed of a greatest hits concert, a kids birthday party, a day at the spa, and a comedy convention. As a means of proof, here are some photos from my last show this last September 21st, THE day immortalized in the first line of my very first hit around which the show is based, "September".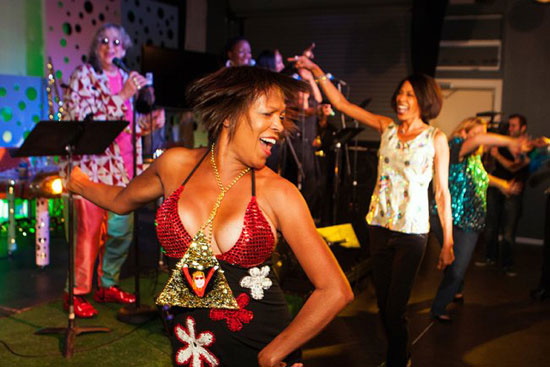 Tickets to Ba-de-ya, Baby! this Thursday and Friday night are here: http://www.brownpapertickets.com/event/258274. There are very few left so go grab them while they're still on the burner.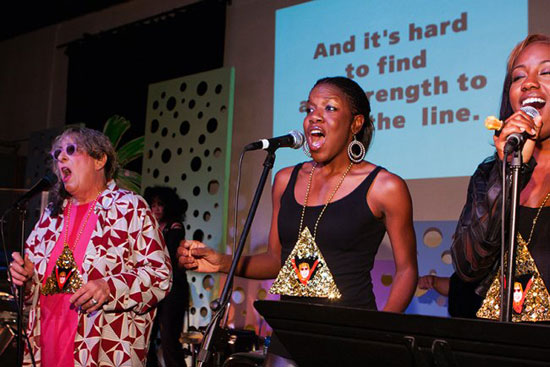 Here's a very nice piece that just came out in the Huffington Post  if you need any more convincing.  Just click on the headline.

So, sorry for falling off the blog pole but if you really want to see what I'm about, go here.  See you there and BA-DE-YA!!