This Friday night, Sept. 12th, Bubbles and I have a piece in the DOLLYPOP show at the World Of Wonder Storefront Gallery in Hollywood.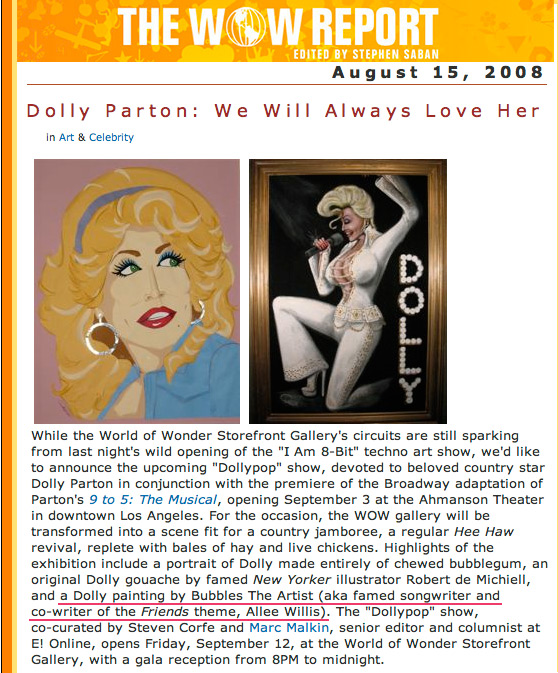 Featuring works that are a salute to the country and breast icon, Dolly Parton, whose musical (God help her) "9 to 5" opens in Los Angeles next week, my/our piece is a sensitive 3-dimensional portrayal of the songstress on stage with former paramour, Burt Reynolds.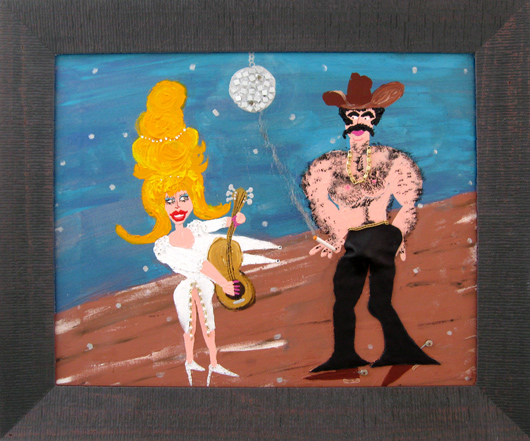 To see how this piece went from an empty canvas to the anatomically endowed wonder that is the final painting go here.
Yours in Dolly and other big things,
Allee