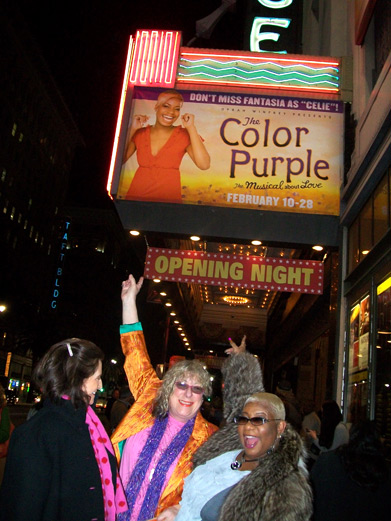 Can't even move I'm so stiff and a little pissed as well as me who usually travels around with four cameras, different resolutions for different occasions, only had one on me last night at the opening of my musical, The Color Purple, back in LA for the third time, and after many years of faithful service this camera just handed in its resignation and quit. I suppose that could be considered Kitsch, the co-author of the show's camera rebelling at the opening no less, leaving a master archivist, me, with little other than words to describe the UNBELIEVABLE NIGHT it was.
Alas, I'm at the mercy of friends sending me photos, all of which I hope will arrive sometime within the next 48 hours but not in enough time to have THE killer shot to head this blog post as I suspect my buds feel like me this morning after haaaard whooping and partying til 4 am. last night resulting in numb brain, feet, hands and anything else I can remotely feel still thumping. So pretend you see me in beautiful photos with some of last night's guests including Quincy Jones, Chaka Kahn, Aaron Sorkin, Tisha Campbell, Loni Love, Sheryl Lee Ralph, Della Reese, Michael Colyar, Monique Coleman and my little party of Jai Rodriguez, John Lloyd Young and Luenell. I know I'm missing tons of folks but aforesaid brain is still soaked and without photos for reference I can't make the ids.
Happy Purple. Please see the show if you're in LA. Mommy's very proud of the baby.
With some of the cast: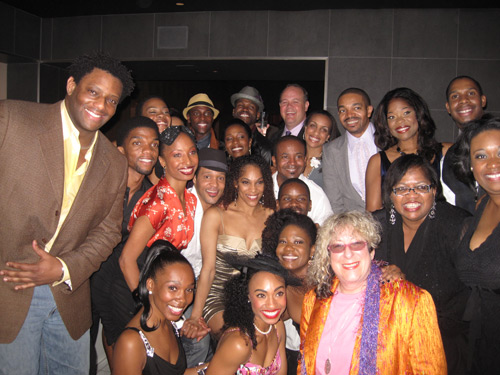 With Quincy Jones, Luenell and Constance Tillotson: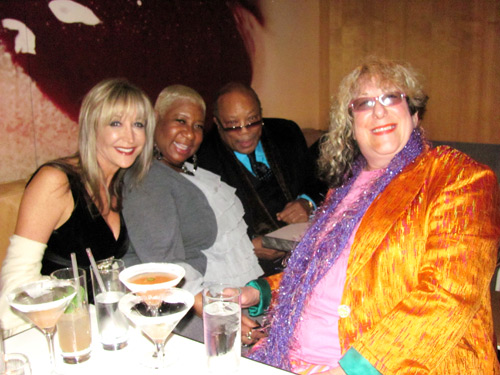 With John Lloyd Young, who was brilliant as Frankie Valli in Jersey Boys which opened a couple weeks before us on Broadway: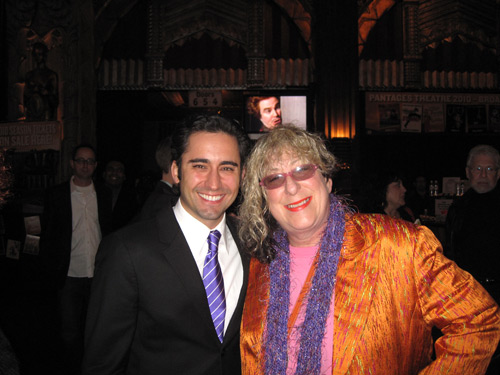 With my TCP collaborator, Brenda Russell and Luenell, and a fabulous singer whose info I sadly lost as soon as she gave it to me, lead singer of Honeycomb, one of my favorite 70's Soul groups (While You're Out looking For Sugar", "Want Ads"):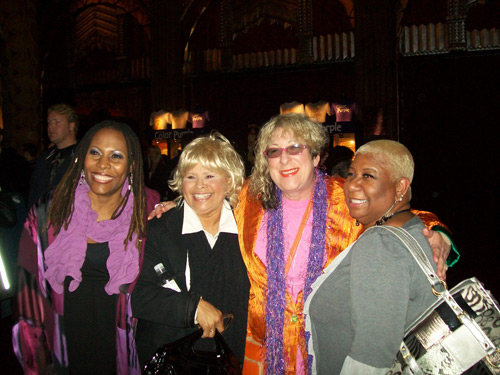 With Michael Colyar and Luenell: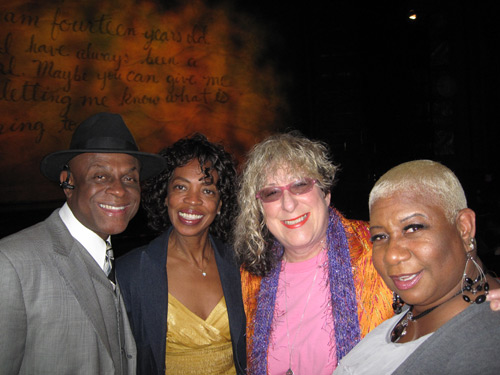 With Charles Phoenix: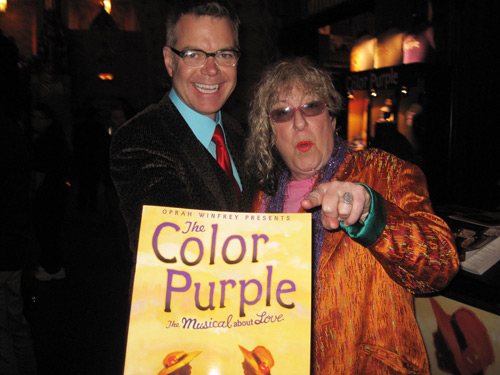 With my TCP collaborator, the Pulitzer prize winning Marsha Norman: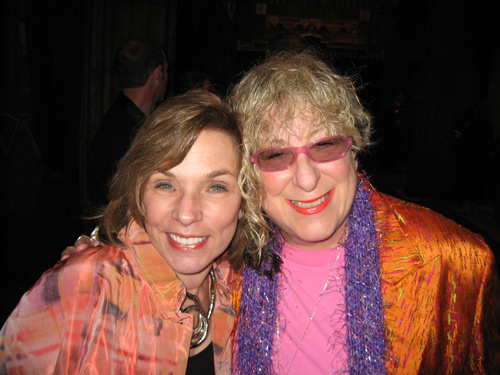 Three of my dates last night : Jai Rodriguez, Brian DeShazor, Charles Phoenix: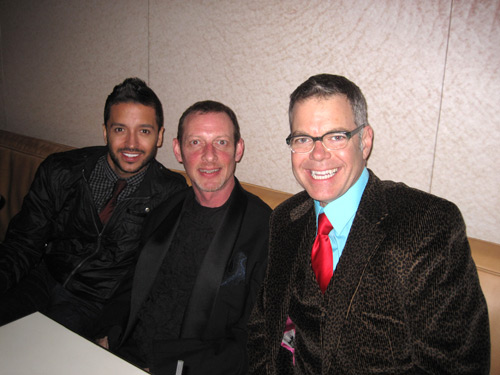 Me and Luenell on the red (should have been purple) carpet: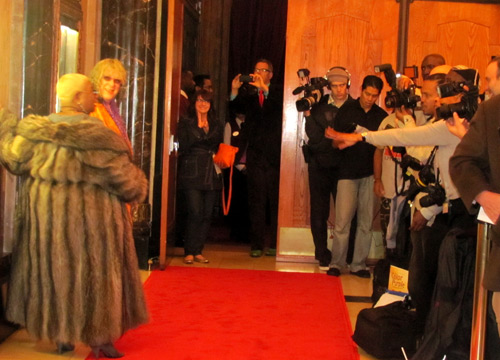 With Prudence Fenton and Luenell: