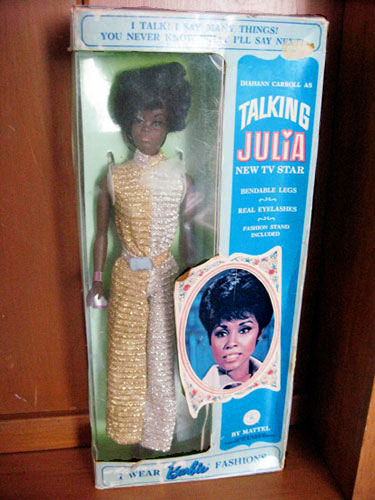 In 1968, not only did Julia become the first African American career woman on television but Diahann Carroll became the first African American lead ever in a TV series. Although it was dismissed by some for not being political enough and reflecting a more radical Civil Rights stance, Julia ran for 86 episodes and is credited with breaking the color barrier on television.
I loved Julia most for all the memorabilia it spawned. In addition to the pull string talking doll I have the 3'x4′ promo poster that accompanied it's release in 1970, three Viewmaster reels, Colorforms and four lunchboxes.
There's another version of this doll called Julia Twist that turns at the waist and comes with a very elegant wardrobe. I used to own her but I twisted her too far and now am left with only upper Julia and lower Julia. The outfits, all Barbie fashions, had names like Brrr-Furrr, Candlelight Capers, Leather Weather and Pink Fantasy and could be added to both Julia dolls, instantly turning the reserved medical assistant into a bumpin' party gal.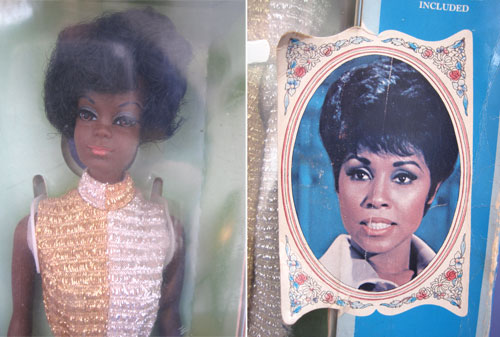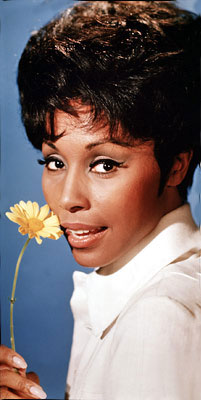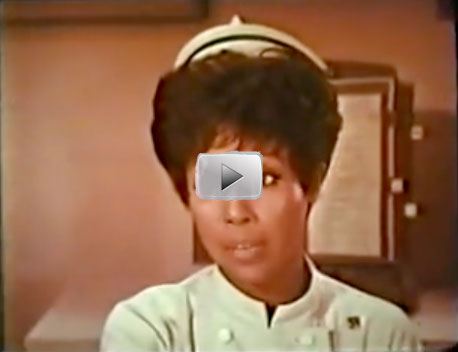 Brrr-Furrr red: Candlelight Capers: