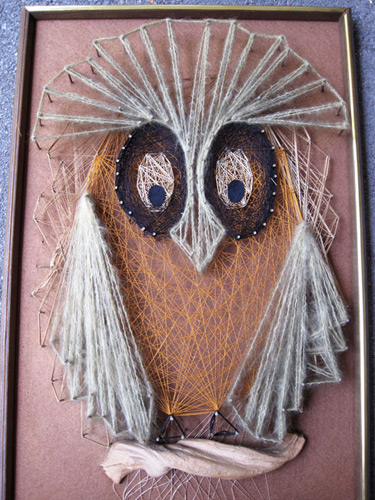 In the 1970's, more owls lived on wood paneled walls than in trees. The owl is clearly the National Bird in the state of Kitsch as flocks of them thrive in burnt metal, ceramic and the all important Hi Art of Kitsch, String Paintings. This one is especially fancy, incorporating mohair yarn as feathers and a driftwood perch.
String art kits are still available.
Here's an especially slap happy string art guy.