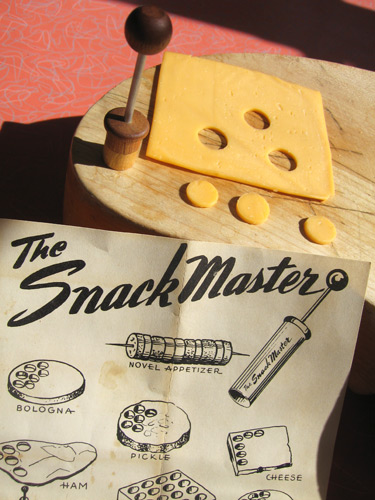 The Snack Master, a 1-1/2″ long aluminum tube with a wooden plunger, is the vintage quintessential kitsch kitchen accessory that cuts holes in food, making teeny round, bite-size appetizers. Which means that you can turn a slice of American cheese into a slice of Swiss cheese with one simple plunge not to mention whipping up little toothpick skewers of bologna, liverwurst and other festive lunch meats to impress your friends!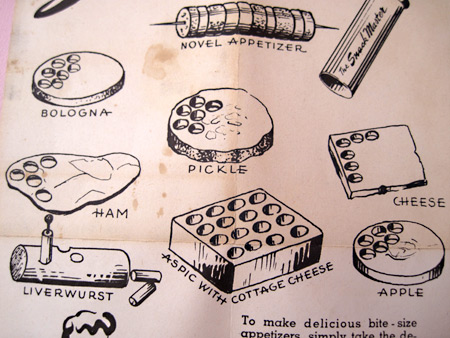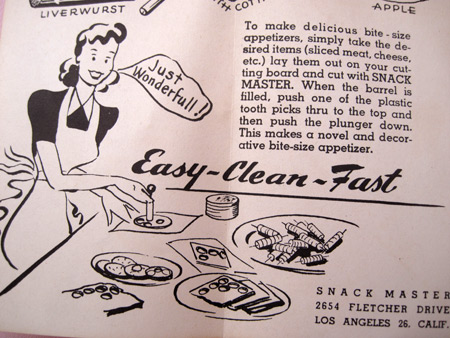 This particular tube is featured today not only because of its unique function as a standout 1950's convenience kitchen tool but because I had dinner with a real Tube last night, Michele Rundgren, wife of Todd and member of the historic Tubes ("She's A Beauty"). Michele and I met in 1986 when Cassandra Peterson a.k.a. Elvira brought her to my Tourist Trap party here at Willis Wonderland.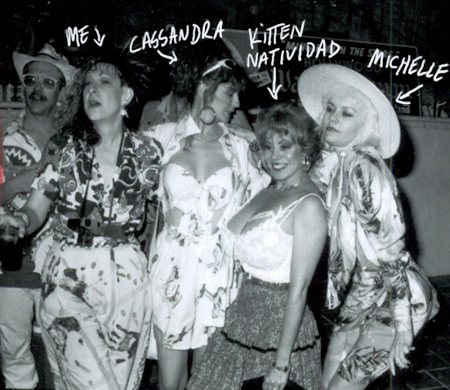 Though we hit it off we didn't see each other again until we met at Street last night, 24 years later, during a trip back to LA from Hawaii where Michele and Todd now live.
Michele had never been to Street before and was very pleased with the menu.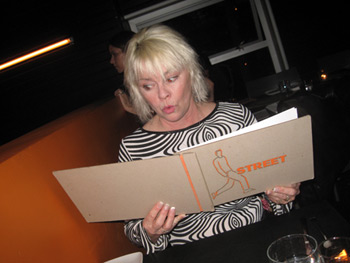 We ordered enough food to feed all of The Tubes with Earth Wind & Fire thrown in on on my end. We started off with Albacore Sashimi,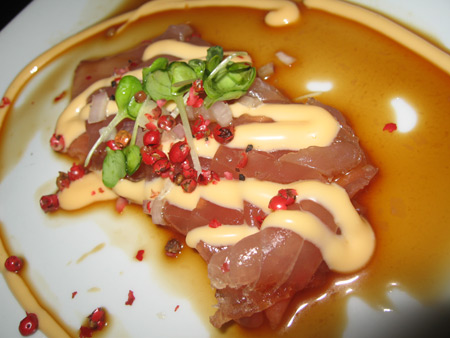 followed by Toasted Amaranth with slivered almonds, cuzco corn and roasted yam in almond milk.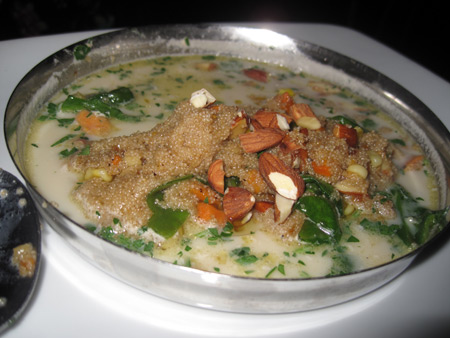 Then Malaysian Black Pepper Clams, simmered in oyster sauce with cracked black pepper, palm sugar, soy and lime,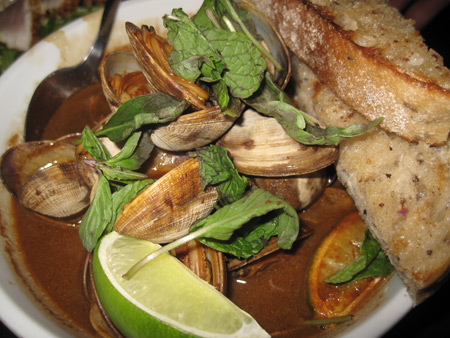 and Thai Rice Noodles with Chinese broccoli, seasoned pork, tomato, mint, Thai basil and chiles.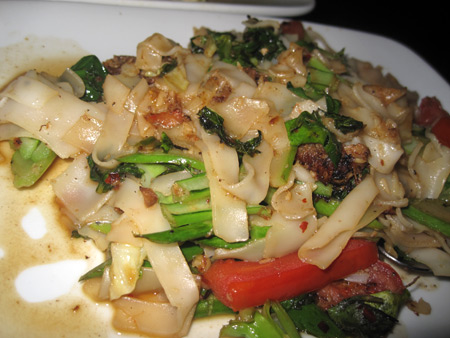 Even though we were only half way through the meal when we snapped this photo with Chef Susan Feniger we were so stuffed it felt like we were hugging balloons.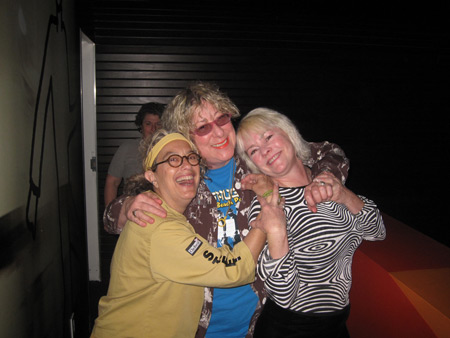 Our food fest continued with Tatsutage Fried Chicken marinated with soy, mirin and sake, crispy fried rice batter topped with spicy kewpie mayonnaise sauce, with pickled vegetable slaw and chilled soba noodles.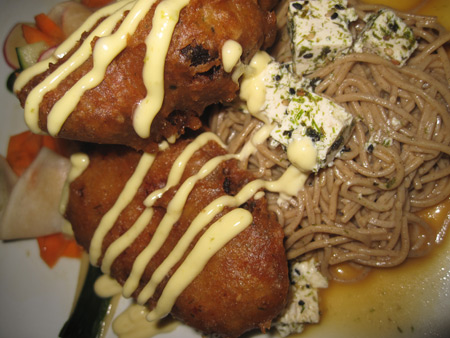 Then we tried two new as-yet-unnamed dishes that were sent out from the kitchen with pasta, pork, chickpeas, feta, parsley, lemon and shredded crispy pasta sprinkles…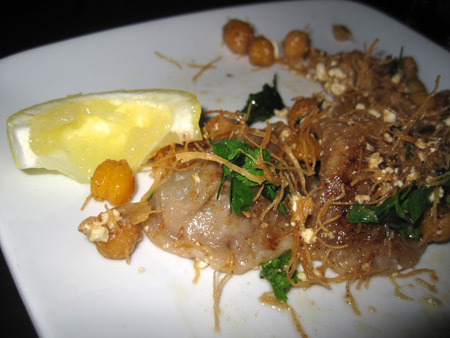 … and albacore with mushroom aioli on top of arugula and corn salad with honey truffle vinaigrette.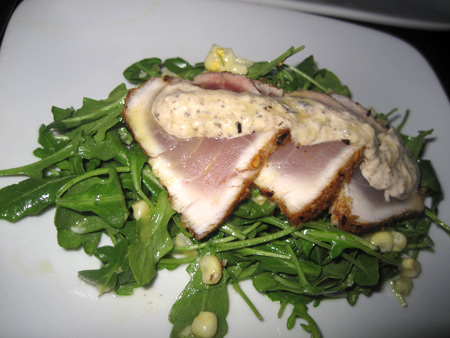 This was all topped off with Espresso, Chocolate and Halva – espresso jelly, chocolate ganache and sesame halva cream; served with sesame-matzo candies. I forgot to take a shot of it until we picked off all of the candies.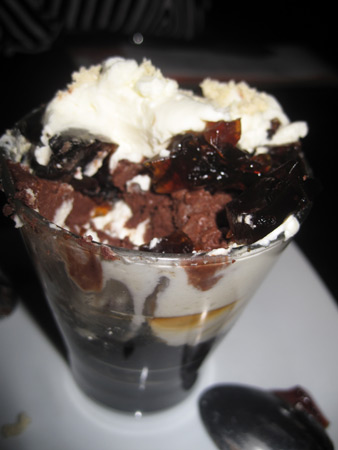 I'm sure that Susan and co-chef Kajsa didn't need the aid of the Snackmaster to assemble our mindboggingly Around-The-World-In-8-Dishes meal but imagine what they could have thrown together had such a handy tool been at their side.