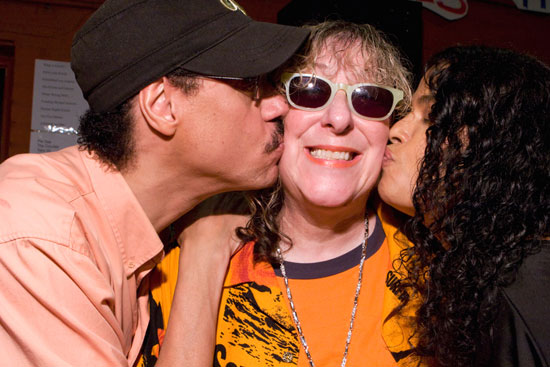 Seems like there are hundreds of photos circulating on the Internet from my party Monday night where, among a zillion other things, members of Earth Wind & Fire performed in a parking lot for anyone who wanted to sing my EWF hits, "September" and "Boogie Wonderland".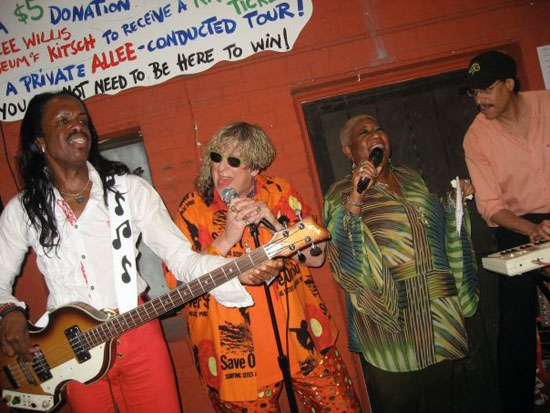 The Grand Opening Party #2 at Ghettogloss for The Allee Willis Museum Of Kitsch at awmok.com also featured a Thrift Shop Art auction,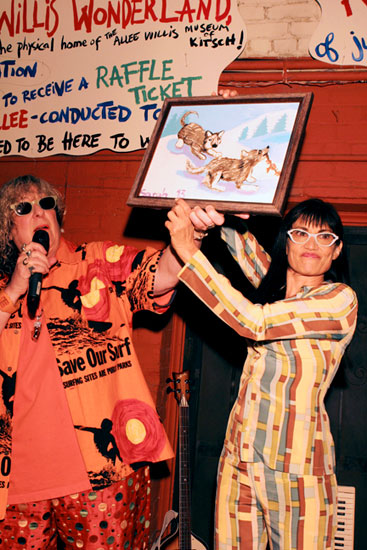 a raffle to win a personally-conducted-by-me tour of Willis Wonderland, the physical home of the AWMoK, and massive amounts of gourmet Street and standard faire junk food to keep the minds of the 400 attendees tweaked to Kitsch perfection.
I usually go through the photos and pick out the 20 or so best ones but I loved the fantastic mix of people and ages so as long as it was in focus it's here.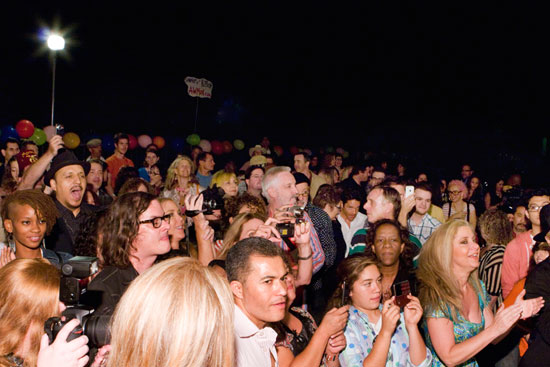 People keep sending me new photos everyday so I very likely may be adding to these everyday. And video of the insanely kitschy performances with EWF is coming as soon as I can grab enough minutes to edit something together.
People magazine said of my parties, "Invitations to Allee Willis's ultra-exclusive … parties are the campiest hot tickets in LA." I'm confident I quite lived up to my reputation with this one!
Go to AWMoK.com to join a fantastically witty and friendly community of very cool people with very kool Kitsch.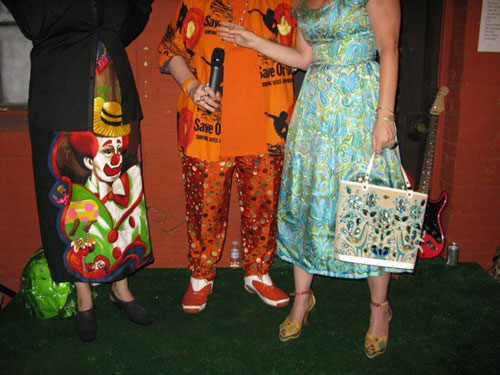 Sincerely, Your hostess/curator aKitschionado, Allee