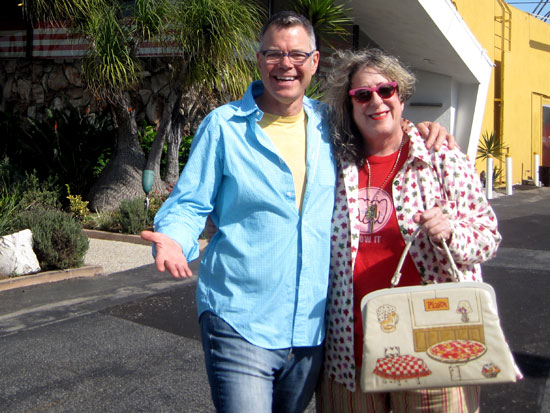 If you've got the good taste to be a regular reader of my blog, you know how much I enjoy my Sunday drives with Charles Phoenix.  As much of a kitsch enthusiast and expert as myself, our trips occur at a higher level than just sightseeing. They're fact-packed, full of junk and ethnic food, and meeting the people who create the great kitsch the first place. A couple of Sundays ago we headed down LaBrea towards LAX. I always love taking that route because we get to pass this building. Too far for me to go to get my clothes cleaned but I can never get enough of the color scheme or the atomically-poked cement blocks.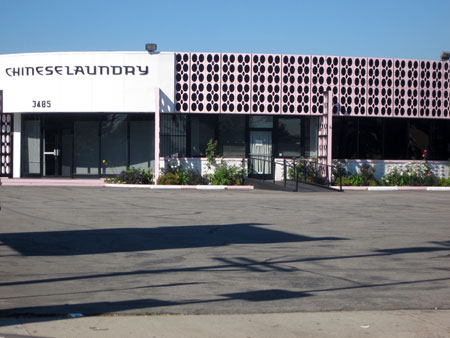 A couple miles down, after you swing right on Stocker heading toward La Tiera, we reach our first destination, the legendary Pann's, coffeeshop extraordinaire that has blessedly escaped the dreaded wrecking ball that all too frequently swings around LA.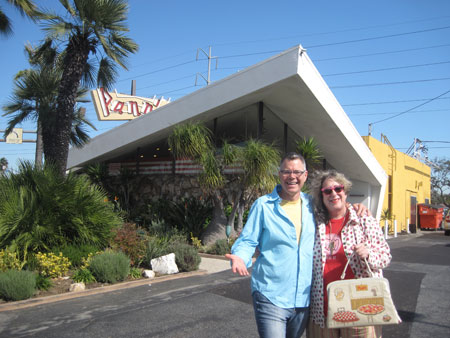 You can tell from the sign that this place is the real deal. At night, everything white lights up turquoise.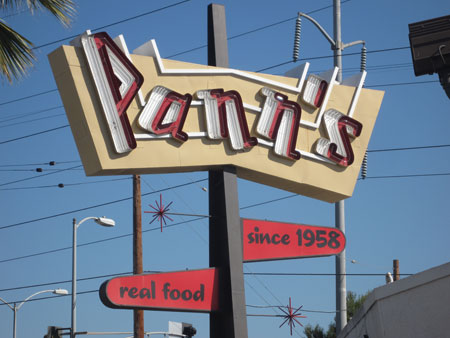 This has to be one of the longest continuous lunch counters left in LA. You can't see a bunch of it in this photo but it's that great tufted white leather that makes eating a cheeseburger while parked upon it even more pleasurable.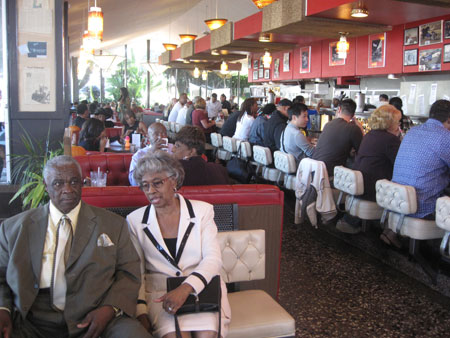 All of the light fixtures are original. The overhang isn't bad either.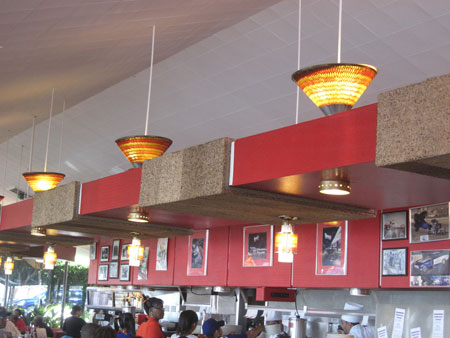 These long slim tube lights are directly across from the counter.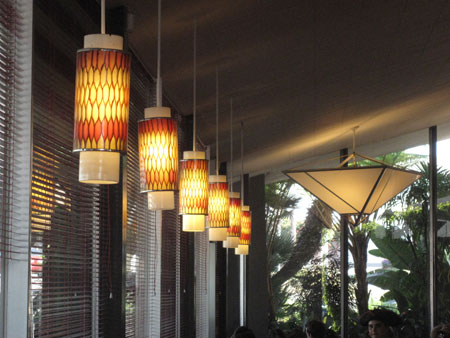 And these sconces pepper the rock walls.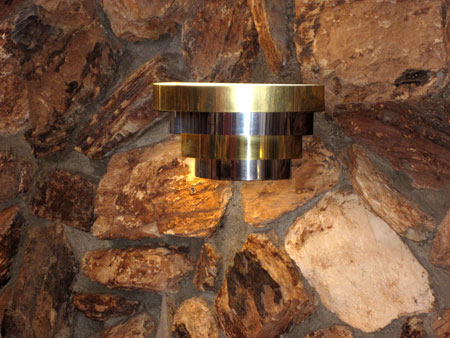 I'm not going to say much more about Pann's now as it deserves its own post. But I will say that we were there the day before Halloween and I always love a pumpkin whose features aren't carved but drawn on.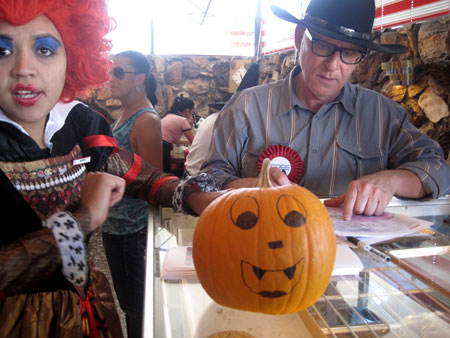 Should you go to Pann's, get the fried chicken.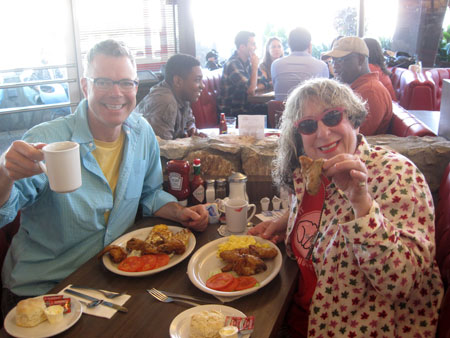 And definitely top it off with this: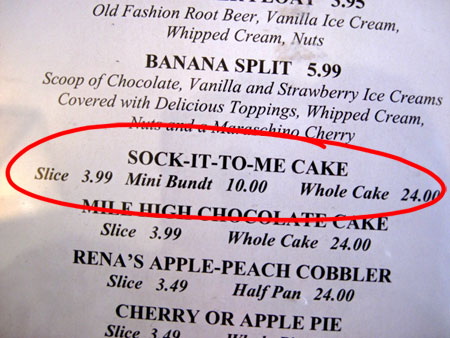 Upon exiting any restaurant it's lipstick reload time. I also take any opportunity to get my 1950's pizza purse into as many photos as possible.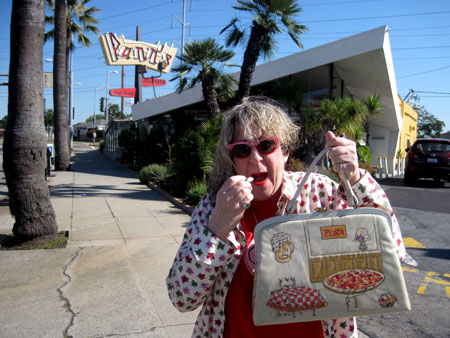 Continuing on, Charles and I were too stuffed to partake of the treasures inside Randy's.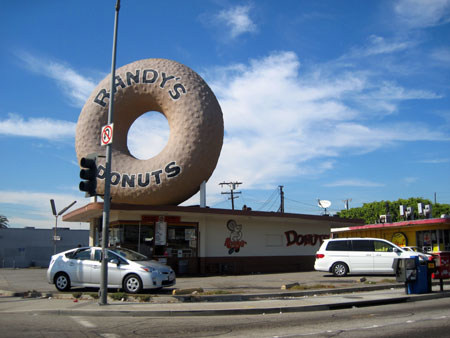 So we headed down Crenshaw past this excellent 60's building: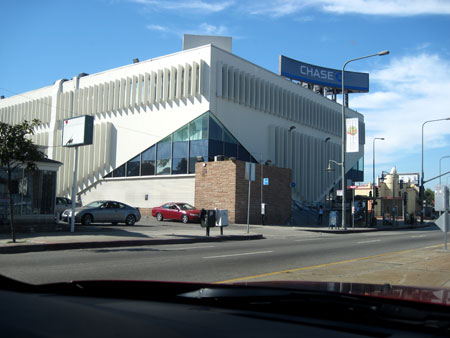 A closer look at the details: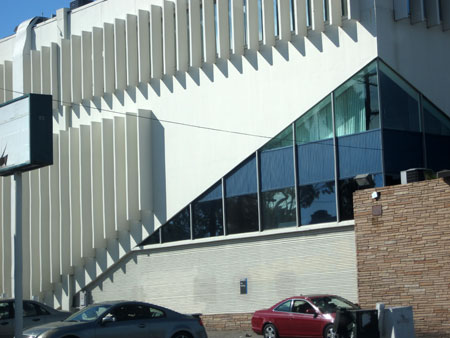 This building a little east of Crenshaw isn't bad either.  Don't miss the plaster boot kickin it on the facade.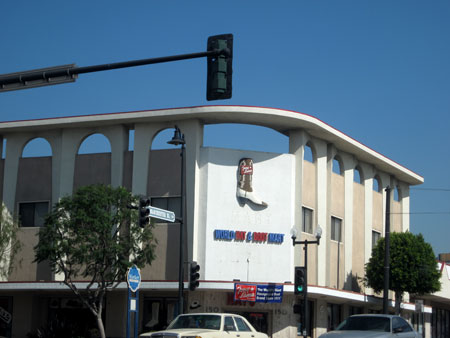 After 63 years, Sparkling Cleaners finally closed.  The sign has been picked dry…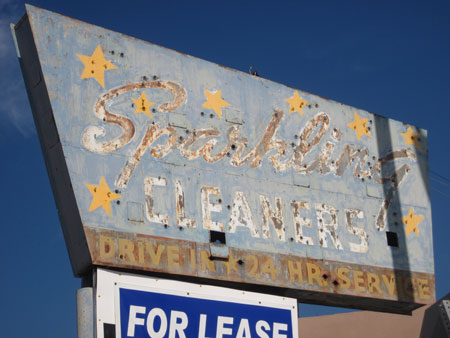 …but the structure with that great rounded overhang and freestanding letters is still intact.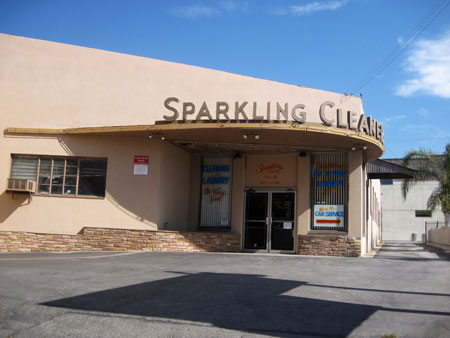 Churches aren't supposed to discriminate: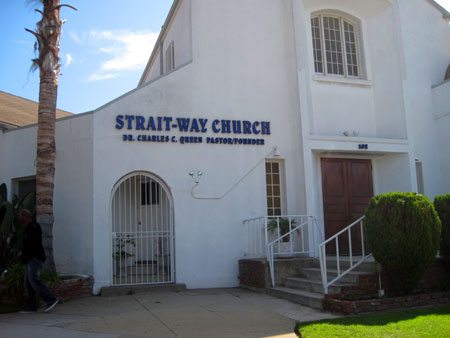 Speaking of churches, one of the grandaddies in LA is the Academy, on Crenshaw and Manchester: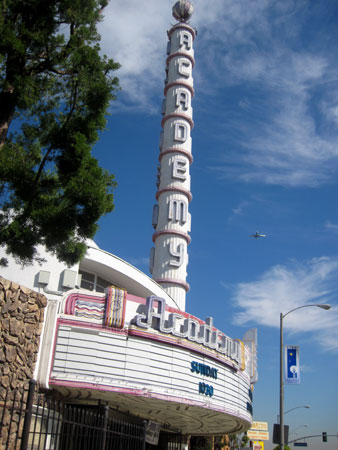 Designed in 1939  by S. Charles Lee, this is as original and beautiful today as the day it opened.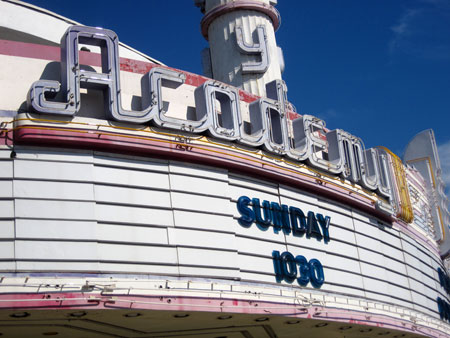 Original details like these still exist: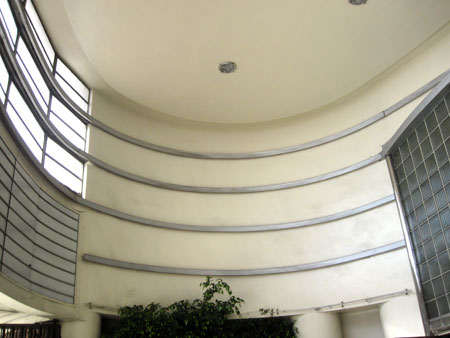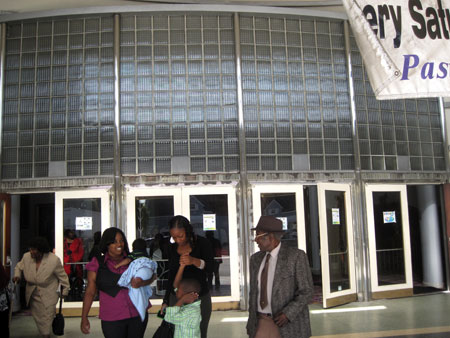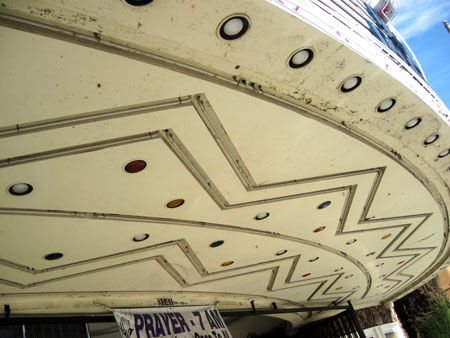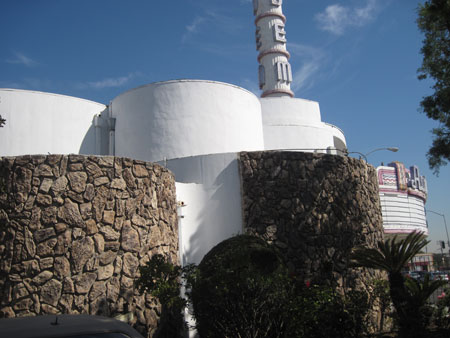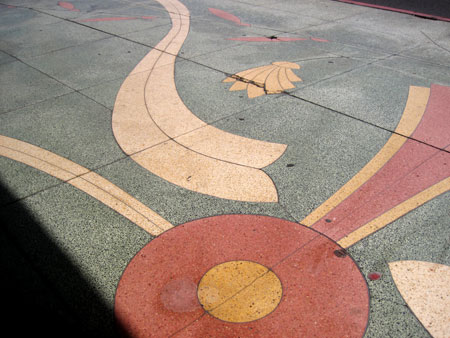 And that's just outside. Taking photos inside is discouraged but I snuck this shot. The beauty outside is even more magnified inside.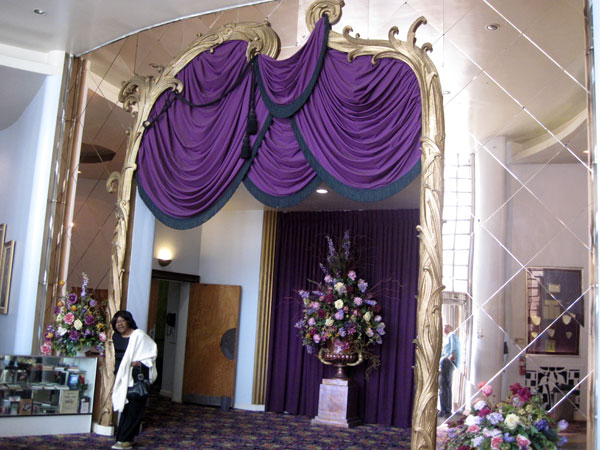 Don't start me on how much I want to do a show here. It's purple, it's Deco and it's beyond soulful, the makings of a perfect stage for a future Soup to Nuts extravaganza.
For one last thrill-seek of the day Charles and I were tempted to hit this little honey parked right outside the church: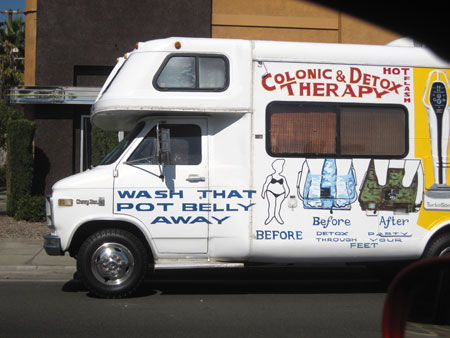 But no Randy's meant that stomach contents had been held to the waterline. So we just headed back down Crenshaw and called it a (very good) day.