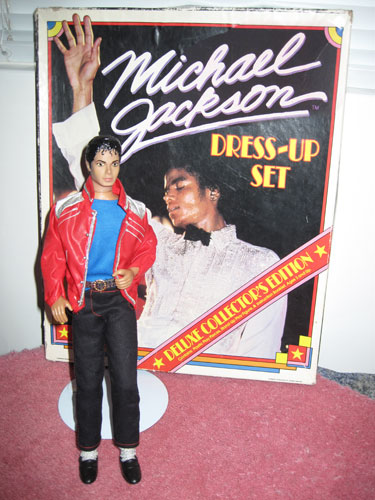 I only met Michael Jackson once. It was 1980 and I was at Hollywood Sound recording with Earth Wind & Fire and he was working in the room next door. This was before Billy Jean shot him into the stratosphere but Michael Jackson was still a music God. He walked over to me but as he gave me a big grin and very gentle almost-handshake someone burst into the studio and said Richard Pryor had set himself on fire. Everyone just froze and I quietly slipped out of the room. Those old school recording studios are as soundproof as tombs but I could hear all the commotion in the lobby as he ran out.
Though many of my friends co-wrote many of his classic songs I never wrote for Michael until a few months ago when Steve Porcaro, of Toto and 'Human Nature' fame, called and said Michael had called him looking for hit singles. We worked on and off over the next few months and finished a fantastic lush and layered Human Nature type song called "The Little Things". Though Michael never got to hear it, the Man In The Mirror type chant that opens it will forever remind me of him.
This 1984 Limited Edition Michael Jackson "Superstar of the 80's" Doll features the King in his Beat It outfit. He came with 'glittering "Magic" Glove and microphone' but I've lost those over the years. Thriller, Billy Jean, American Music Awards and Grammy outfits were also available. He twists at the waist and bends with moveable arms so you can "recreate his famous dance steps".
I'll break open the 1984 box of Michael Jackson Dress-Up Set Colorforms on another Kitsch O' The Day within the next few days. R.I. P. M.J.