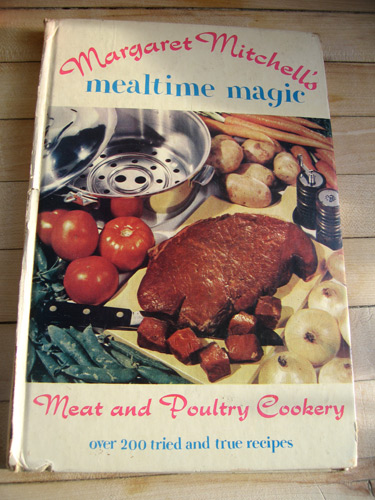 Unless you can't stand to look at meat or poultry this is a cookbook that's filled with thrilling visuals, not the least of which is of the author herself: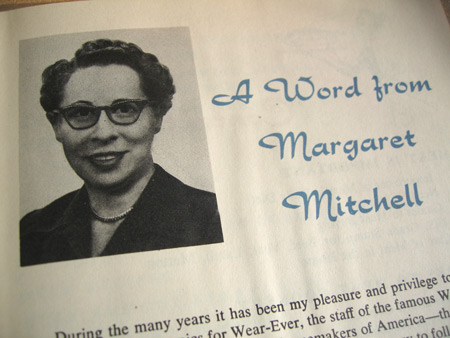 I love her little Swedish meatball hair, Hostess cupcake shaped glasses, and Revlon 'Love That Red' lipstick that's redder than any slab of beef that passes before her. You might be thinking, 'Oh, is that the Margaret Mitchell who wrote the meaty "Gone With the Wind"? I've seen the movie but not being a vociferous reader, I'm much more likely to have read this book by the carnivore loving Margaret Mitchell than the better known literary one by the other Margaret Mitchell where it's Scarlett O'Hara being served up at the end rather than a nice Porterhouse steak. Though I guess they both have scarlet in common, one being the lead character and the other being the color of the meat product featured here: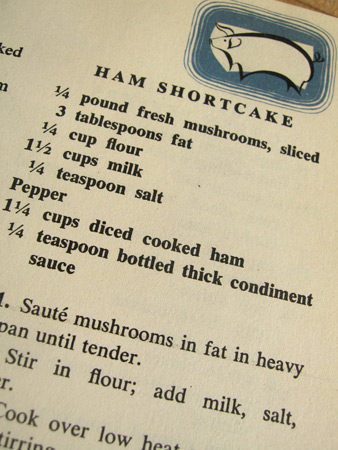 These two-page spreads of meat cuts kill me: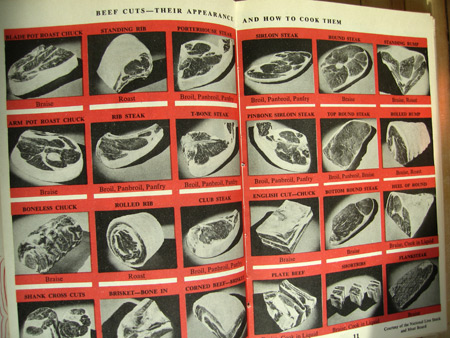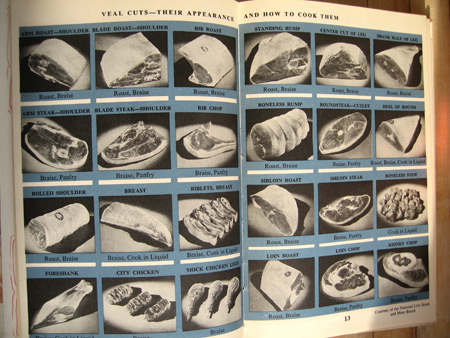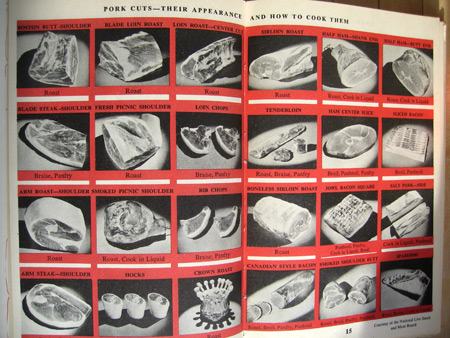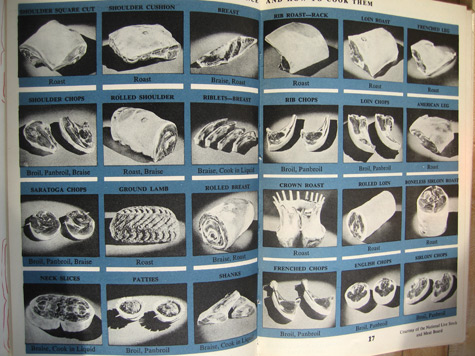 Though I don't care how pretty the pictures are, I will never be making this: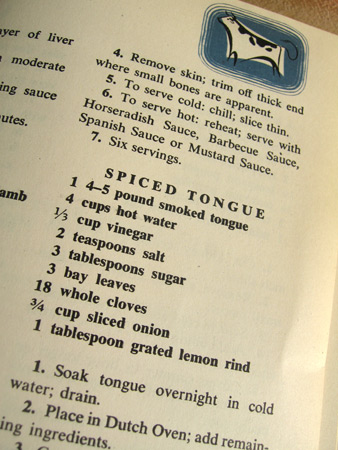 Here's how Margaret suggests using aluminum foil: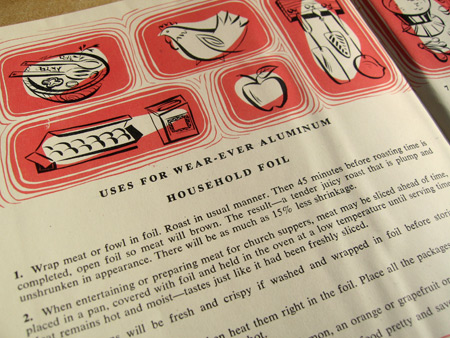 I, however, have always had a different primary use of aluminum foil. I wrap presents in it. Here's a gift I'm taking to a mystery gift exchange at a high school reunion today for Detroiters who went to Mumford High who now live in Southern California: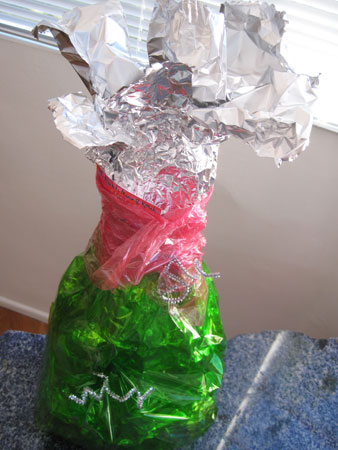 It doesn't have meat in it but it does come stuffed with Elvis popcorn. Which seemed an appropriate mystery gift for an exchange at a 60's high school reunion and a blog about meaty presentations.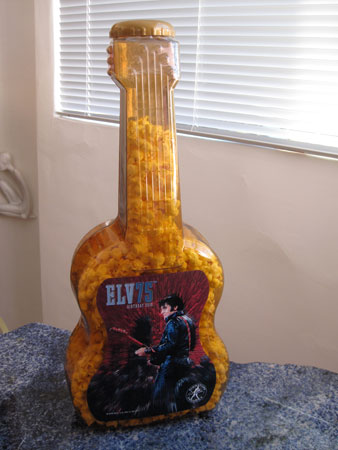 Elvis comes in a non recyclable plastic guitar bank. The publisher of Margaret's book strongly suggests that your meat be popped in an aluminum pan that gives the gift of long-term toxicity to humans if ingested in large enough quantities.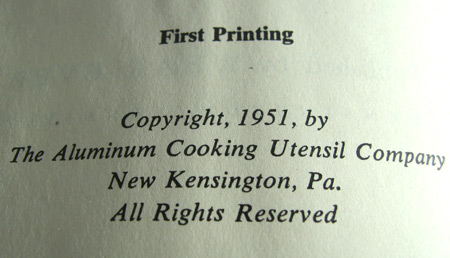 I'm hoping none of the food at the reunion will be cooked in aluminum pans though I'm sure that's what all of us were brought up on. For now, I prefer to look at my meat and poultry in pretty pictures as opposed to them sauteed in aluminum gravy.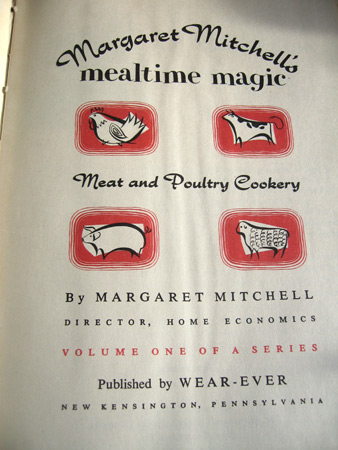 I always love when there's nothing left to say about a topic by the time you reach the back cover. When in doubt just repeat the author's name and title of the book in the shape of hangers until you run out of room.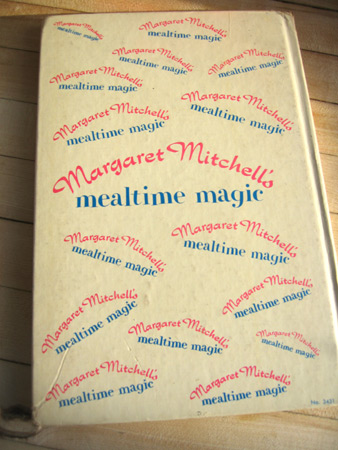 I would've preferred something a little more festive on the back cover but I guess all the money went toward the groceries on the front, as despite the raging red properties of meat the only color in Mealtime Magic is there. Frankly, Margaret, I fear your publishes didn't give a damn.