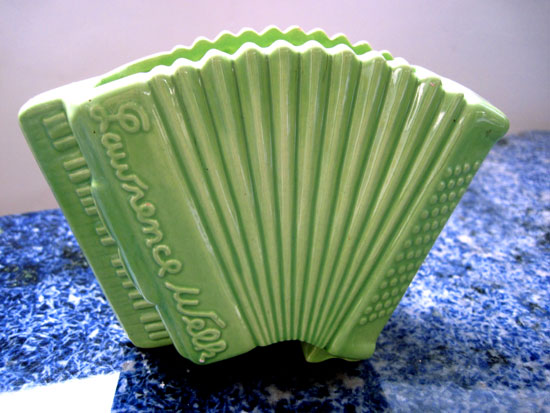 One of the most spectacular examples of television Kitsch are reruns of The Lawrence Welk Show, 1955 to '82, on PBS. My favorites are late 60's/ early 70's with their over-saturated technicolorish hues, cheesy sets and costumes, massive bouffants and Disco tweaked JFK hair helmets, bouncy musicians, extreme middle of the road interpretations of old and new pop songs, insert shots of the dancing octogenarian audience, not to mention the thicker than wiener schnitzel German accent of the wunnerful, wunnerful host himself, Mr. Champagne Music, Lawrence Welk.
His dedicated group of sidekicks included accordionist Myron Floren, his son-in-law, ex Mouseketeer Bobby Burgess, and platinum follicled pianist, JoAnn Castle, of whom TV Guide said, "Castle doesn't tickle the Ivories, she hammers them—as if she is building the piano instead of playing it." Appropriately sponsored by Geritol, a health tonic that zoomed to popularity in the post Atomic Age, The Lawrence Welk Show is a Kitsch lover's Woodstock.
Mr. Welk embraced merchandising, including his ever popular ashtrays, bubbles and musical spoons but the accordion vase is among the most collectible of his stable.
Welk's Big Hit: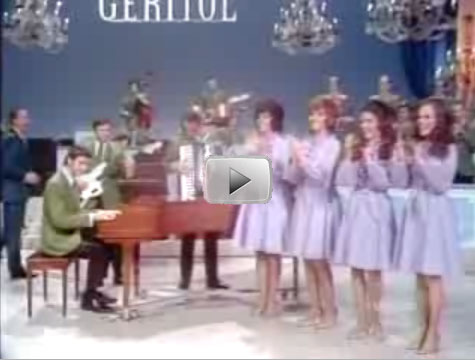 JoAnn's big hair: