If I thought Indonesia could slam it out of the park as far as they shot this kitsch-krested pencil case every time they turned out another product I'd sign up for the mystery package monthly home delivery! Man, this thing is truly insane. Big, ratty cabbage patch-reminiscent heads with little tuffs of madness as limbs…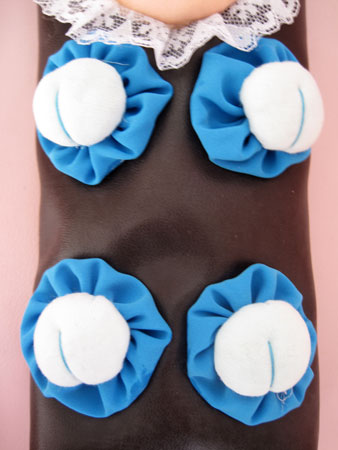 …and what looks like laundry lint for hair.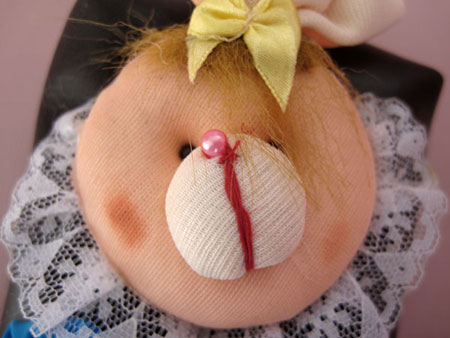 And how about that nose?!  Eyes don't seem very important to this pencil case.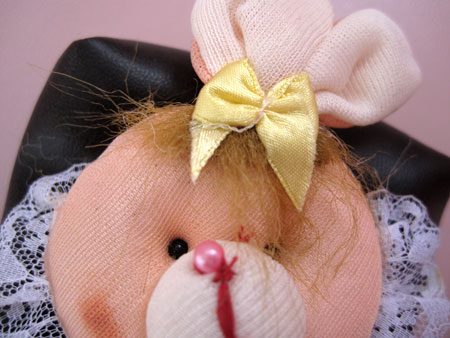 Lucky for me, there were three of these tucked into the bin at Dollar Tree.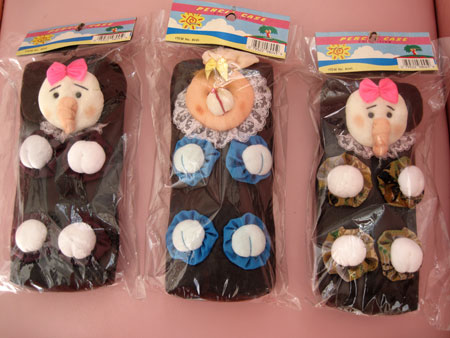 Apparently, 2/3s of the litter are elephants: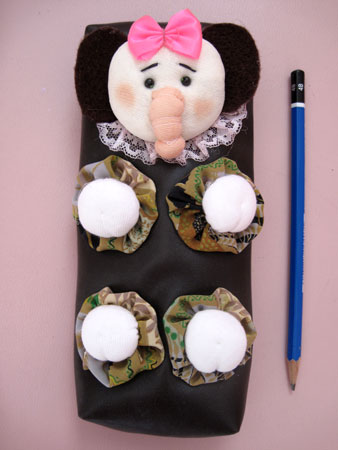 Although they only got half as much lace around the collar as their sock muffin sister, they got much fancier fabric for cuffs, or should I say arms.
I never would have pegged these pouches as pencil cases.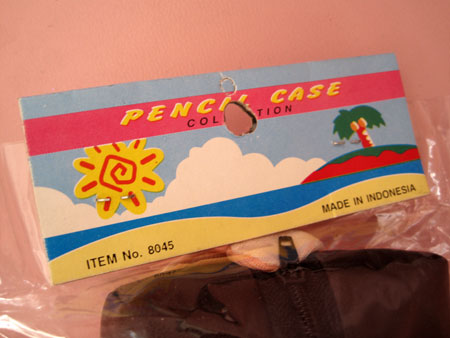 Although there's a nice supply of shredded paper inside keeping the little girls/boys/unidentifiable lifeforms nice and plump,…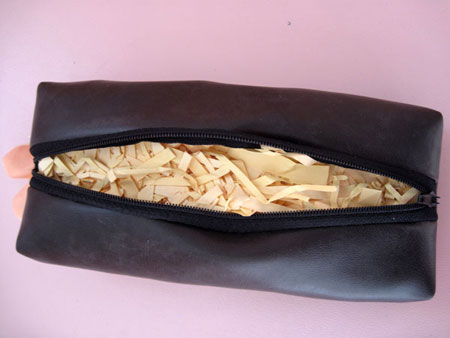 …the cases aren't quite long enough to get a whole pencil in should you be starting with a brand new just-sharpened-once one.  It's an excellent sign in a kitsch world when what the purpose of an object hasn't been taken into account in its design.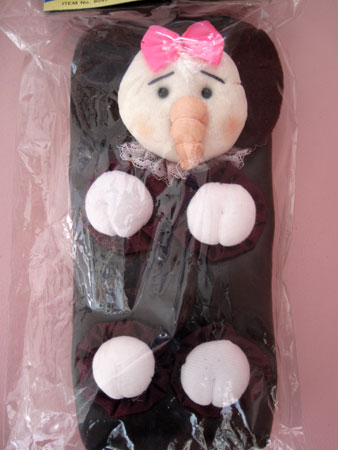 So girl/boy/unidentifiable lifeform, smile for the camera, though not necessarily the pencil case!