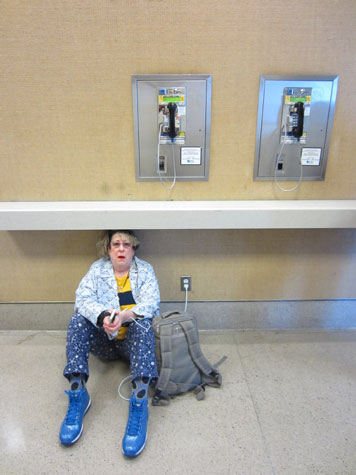 Yesterday was a lonnnng day.  Detroit is only 4 hours away but it took 12+ to get there.  Thank you, American Airlines! I bitched about AA from 8 am. to midnight. The terminal at LAX SUCKS. Flights were delayed. That part was the weather's fault, but everything else was on American Airlines.  Here are my tweets and facebook posts throughout the tortuous yet fun day as I was traveling with fellow aKitschionados Mark Blackwell and Laura Grover.  That's Laura's daughter, Esther Rose, who came to see us off.: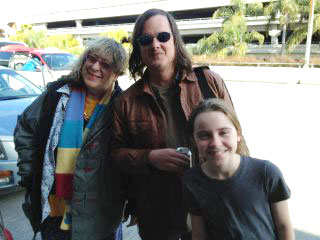 8 AM. Being driven to LAX by debonaire bulldog: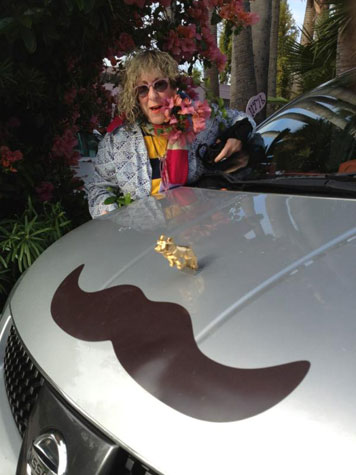 9:15 AM.: Heading east total pain in butt today, especially of you're heading thru Dallas. Biggg delays.
9:50 AM.: How much do I HATE American Airlines?! 4 plugs today for 6 gates + 1 bar wifi. Idiots. Please go bankrupt.
9:59 AM: Why hasn't someone made some $ putting plugs in at airports? Four plugs per 2000 peeps ain't cuttin it, idiotic American Airlines.
10:15 AM.:Thanks for the sucky seating in your terminal American Airlines. No wifi, 4 plugs for 6 gates and a dirty floor to boot.
10:50 AM.: I gave American Airlines too much credit. One bar now gone. No service at gates. AA, it ain't 1960. Get your tech & hospitality together!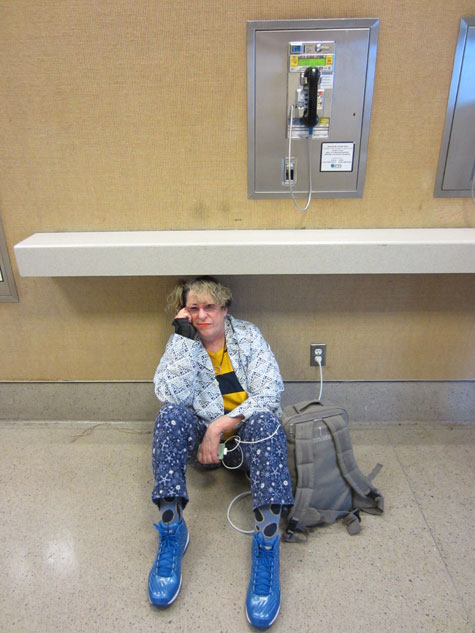 12:40 PM.: How much do I hate American Airlines?? 4 plugs for SIX gates and no wiki, unless you call 1 bar and "searching" a network. And then there was NO air on the plane. Not until at least 50 passengers were on did it start spitting thru those little nozels. Out of most snacks. I'm on the plane as we speak and connecting in Dallas where all flights are delayed. Next time just strap wings on me.
1:37 PM.: Men, in what universe is it ok to travel in shorts and impose those pale hairy legs on your seatmate? Tommy Bahama shirt is bad enough.
2:45 PM.: What's with pilots who can't stop chatting? Pilot on American should do dinner theater and not 'entertain' passengers. Thank God we just landed.
3:10 PM.: FINNNNALLLY arrived in Dallas. All flights delayed. Have commandeered all available charging stations and all devices are getting nourished. Dallas American Airlines terminal nowhere near as Neanderthal as at LAX.
3:30 PM: Taking a little snooze between flights: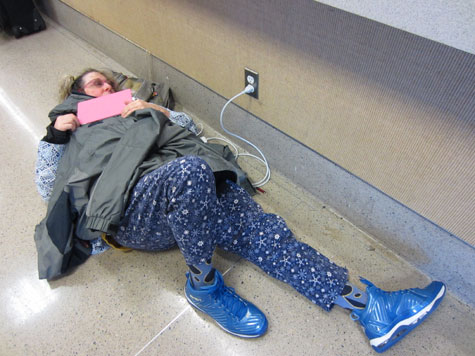 5:45 PM.: Sloppiest Big Mac maker is at Dallas Ft Worth McDonalds. She needs to staple those burgers together. Plus lettuce overload and no pickles.
7:50 PM.: Back on plane. Nothing like a good fitting jetway. Thanks American. I'd feel better taking a skateboard (The cement inbetween my foot and the metal is the ground 15 feet below):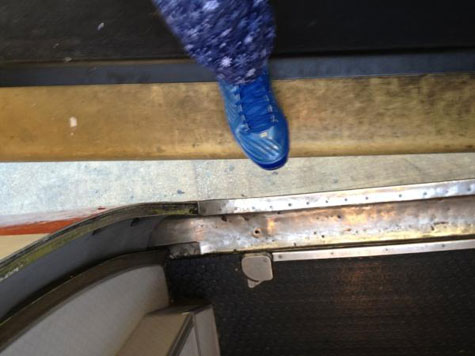 9:30 PM.: Still 2 hours to go to Detroit. Now the problem isnt American- unless you count the fact that no stewardess has been around to pick up garbage for over an hour – It's the person in back of me whose phone keys have those hideous sounds attached to them. He sounds like a bad video game from 1995 and is driving me NUTS. Headphones still dead.
11:13 PM: Finally arrived close to midnight.  All the red bags, five of em, are mine. Plus one my jacket's hiding.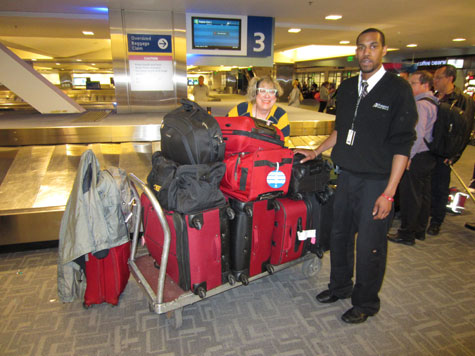 12:02 PM. Picked up the rental car.  It was the kind of blue that makes me vomit.  Literally.  I'm clinically allergic to bluescreen blue. Makes me ill as soon as I look at it.  Now we're in a white van and I'm happy.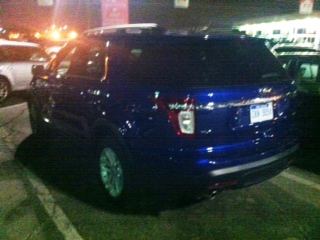 12:45 AM: Finally arrived at The Doubletree.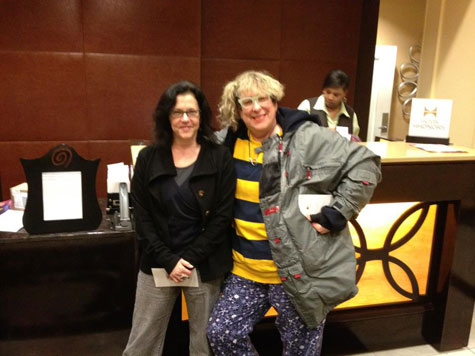 Very happy now.  I have a corner suite that's bigger than my house!  Off we go to get BBQ at Slow's…