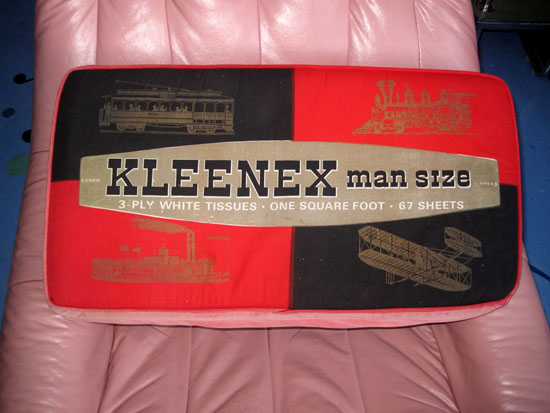 Are men's noses really snottier than women's? Do they run more? Does a woman with a bad cold honestly deserve a smaller size tissue than a man with the same malady? According to this decades old commercial, I guess so: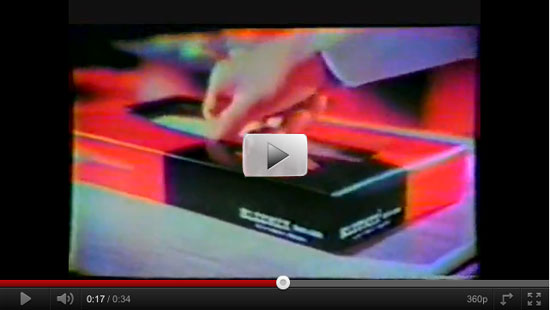 Male or female, big nose or small, I was pretty happy to find this macho-sized pillow for five bucks at the Pasadena City College flea market last week.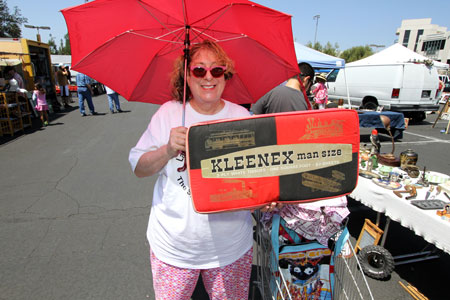 The pillow's a beefy 23″ x 12″ x 2.75″, proportioned exactly like the box of tissues itself.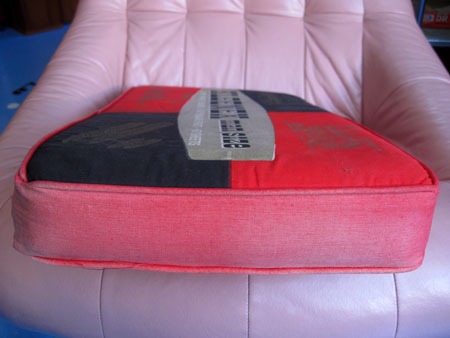 Kleenex Man Size is a great period piece of Pop Art.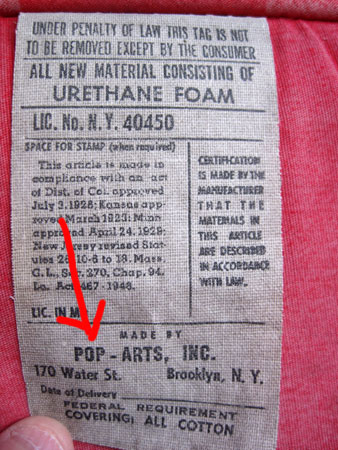 The choice of manly transportation modes on the box and pillow replica are slightly curious though in that they consist of three trains and one plane. What, no Maserati, Ferrari or monster truck?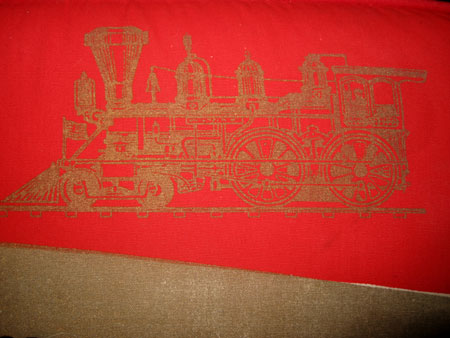 And isn't this plane upside down?: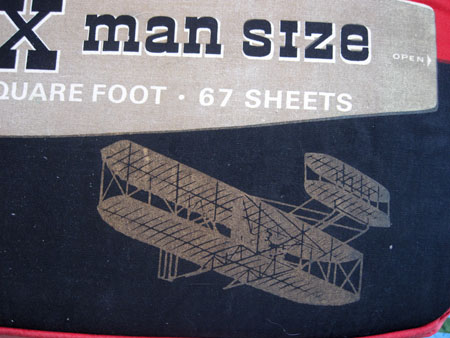 I guess it looks the same no matter which way you flip it and we must rely on the man in control to land it right. Although in 1973, when many men were blowing their noses into Kleenex Man Size, Bobby Riggs was toppled by Billie Jean King in the tennis "Battle Of the Sexes" and sent the Women's Lib movement soaring into the stratosphere much like the plane on Kleenex Man Size.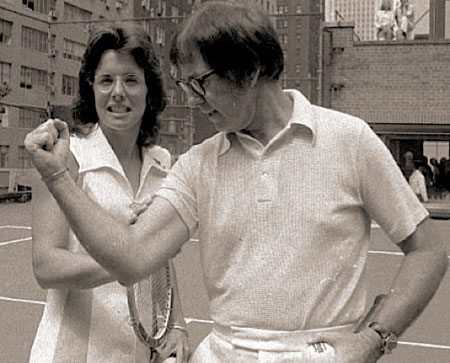 Which made many men weep.  And grab for their box of Kleenex Man Size. Just like I'm grabbing for the Man Size right now.