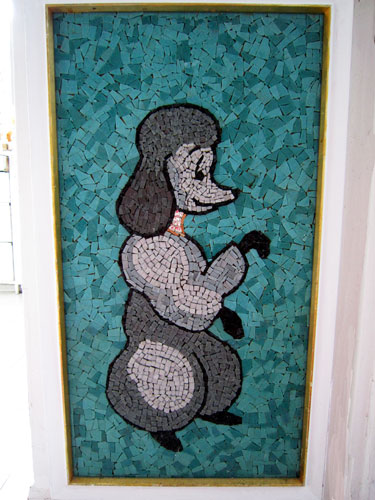 I have quite a collection of large framed vintage mosaic pieces and this massive 19″ x 33″ poodle is unquestionably one of the best in breed. First of all, with all of his gaps and glue blobs he's obviously someone's crafts project: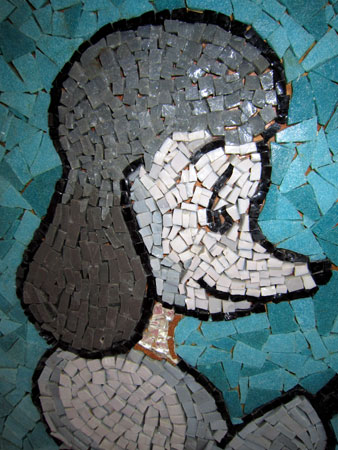 I also like all his bulbous tufts of fur: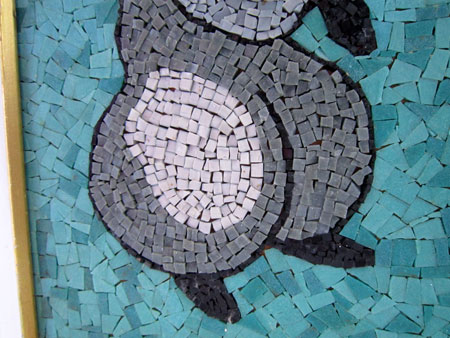 I do wish he had little pink or red fingernails on his paws though. One splash of accent color always helps a visual.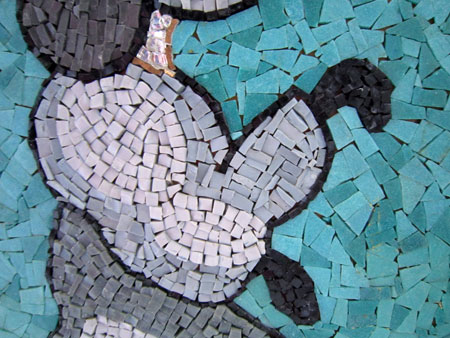 I have a lot of other large framed mosaics, among them this homage to the World Of The Future that's mounted on one side of my bedroom dresser: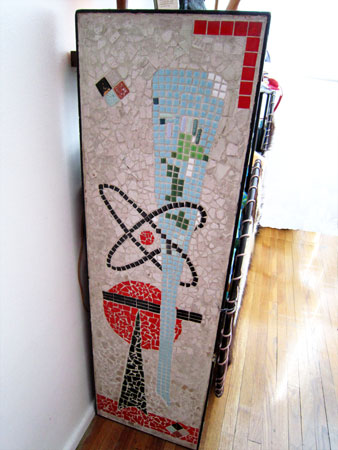 Then there's this homemade homage to orange tones that I use as a table top: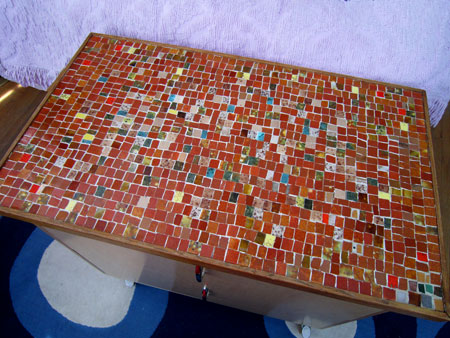 I used to use this hulking 20″ x 60″ blue and gold tile piece as a table top but I like it better sunken into the face of the counter that's built over the foundation of my house downstairs in the rec room: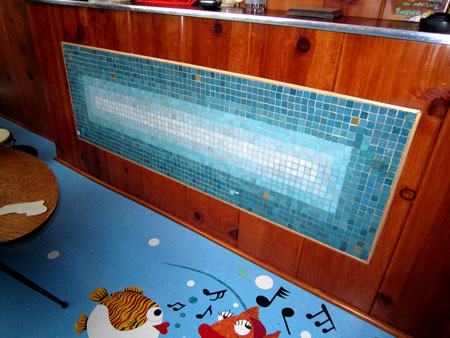 There's also this fantastic bar tableau: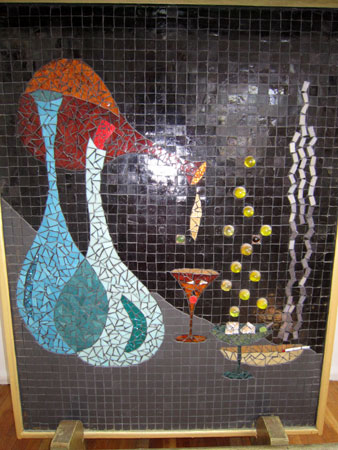 It's the front of a homemade (not by me) bar I found for $5 at a thrift shop about 10 years ago.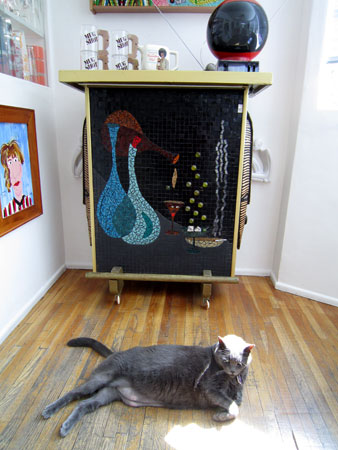 There's also this 9″ x 24″ musical instruments mosaic that hangs in my recording studio: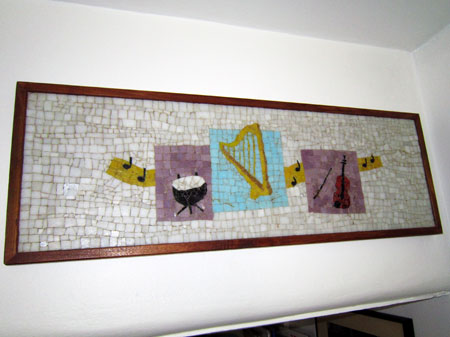 All beautiful, though it's hard to compete with the personality of a well groomed poodle.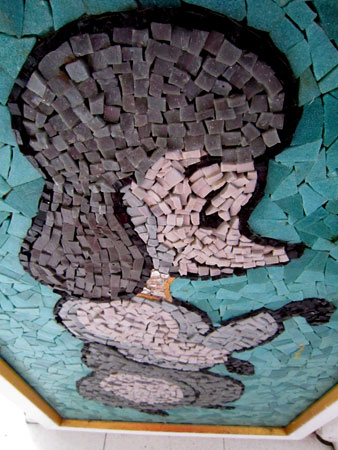 Especially this one that greets anyone who walks into my kitchen: