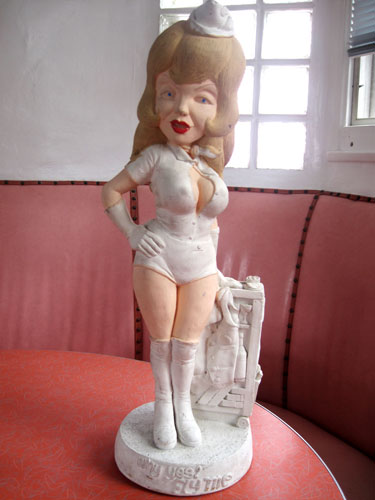 This 18 inch tall plaster stewardess is a stone cold vestige of the late 1960's spirit of flying, when both planes and the people that manned them became more then silver tubes and dark blue head-to-toe wardrobe, finally giving passengers something to look at both inside and out of the plane.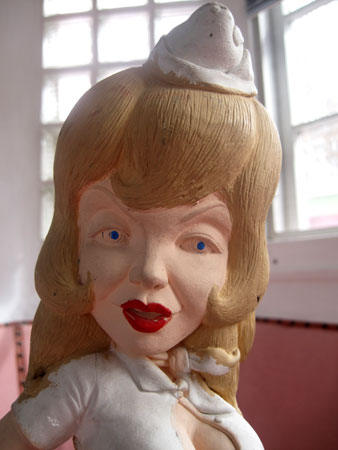 Complete with hot pants and go-go boots, this buxom stewardess sculpture is one of my favorite artifacts of that era.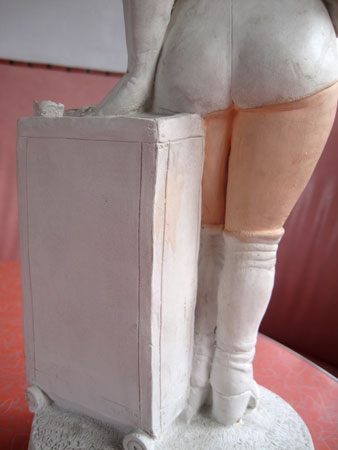 I love that her little liquor cart also includes a vest should she get a little chilly.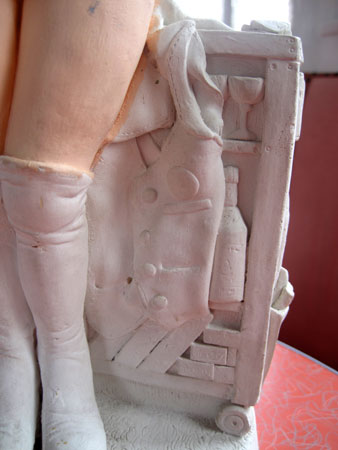 I featured the lovely and demure "Why Yes, Fly Me" today because as we speak I'm boarding a plane to Austin, Texas to speak on a panel at SXSW.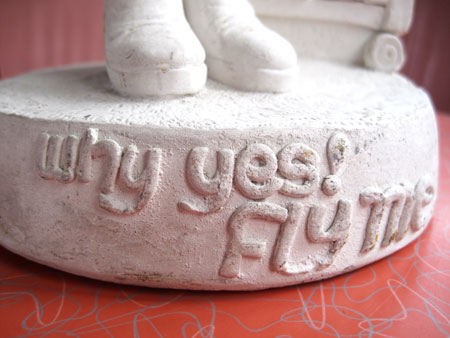 If by any chance you're going to be at SXSW, here's where I'll be:
"Indie Success: Caching in on Collaboration"
Tuesday March 15, 11:00AM
Hilton, Salon C, 500 East 4th Street
Here's the official description of the panel: Since the web began we've been talking about artists having a career without a label and going directly to fans. We finally have examples of this working, so what does it look like? SXSW Veteran Heather Gold sits down with successful collaborating indie artists including: Allee Willis (September, Boogie Wonderland, The Color Purple, Theme from Friends, over 50 million albums sold), Mary Jo Pehl (Mystery Science Theatre 3000, RIfftrax, NPR) and Kenyatta Cheese (Know Your Meme, Rocketboom). The Net links almost every form of artistic making, so it makes sense that we're in an era of increasing collaboration and creation in many forms. We'll find out how limitations and openness serve them in an era of "personal brands". We'll find out how they deal with rights, friendship and creating the best space in which to collaborate. We'll also dig into their collaborative process in making social experiences, music, video and comedy and find out how they've succeeded creatively and in every other way.
Things have changed a lot for artists since 1976 when "Why Yes, Fly Me" was flying.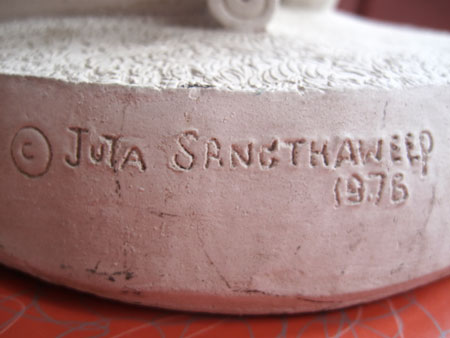 Though not much has changed for me when it comes to traveling. I'm not a big one for air travel – not because I'm scared of flying but because it kills the whole day. I'm not one for big conferences or a lot of walking either. SXSW should be interesting…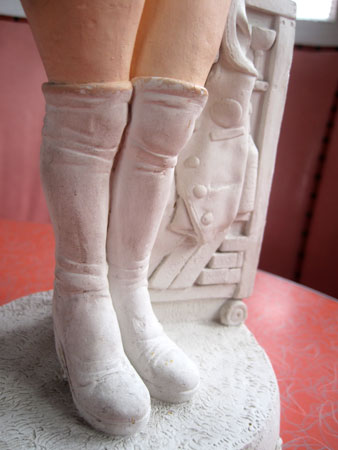 I'll be posting my adventures on all these things I'm not so big on over the next few days so stay tuned. In the meantime, pretend this lovely stewardess is serving you a nice little cup of  steaming nuts and pouring you a fresh glass of champagne.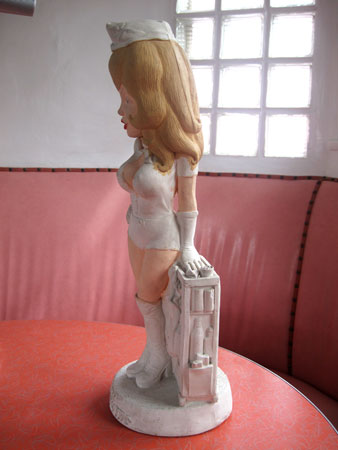 That's where I'm hoping my state of mind will be in my thankfully-aisle seat as I, who also am not one for sweating, head to ultra-humid Austin to blab on about interactivity, social media and thriving in an open, independent cyber world. That 's something I AM big on. In fact, as big as "Why Yes, Fly Me's" biggest assets: