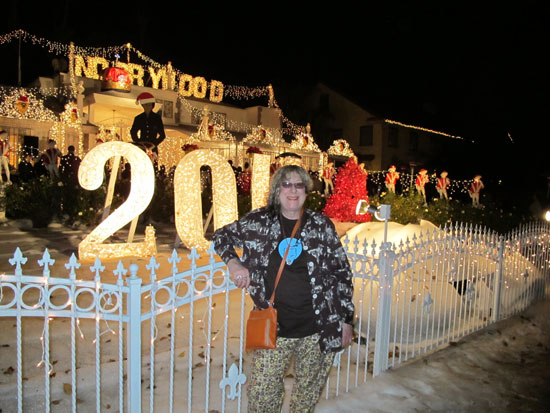 Anyone who's ever driven past Norwood Young's house in LA knows that it's a prime candidate for a Kitschmas smorgasbord unlike all others. Depending on who you talk to, known affectionately or despicably as the House of Davids, it has enough wrought iron to circle the White House, all of which protects the 21 statues of David that line the driveway upon which usually sits Norwood's jewel encrusted Rolls Royce. Here's what Youngwood Court, as it's officially known, looks like all year except December: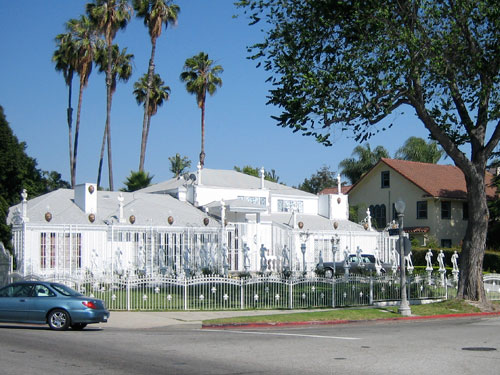 I, of course, worship at the altar of this edifice and landscaping that depict a victory for self expression through statuary that has driven many of Norwood's neighbors crazy ever since he moved in umpteen years ago.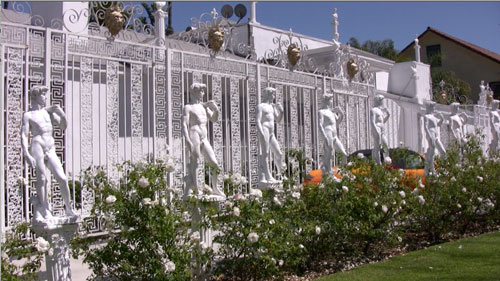 After years of religiously driving past the corner of Third and S. Muirfield if I was even remotely in the area I finally went to a party at Norwood's about 10 years ago. As luck would have it, he was a songwriter and a fan of my songs so in years to come I got to enter the palace many times.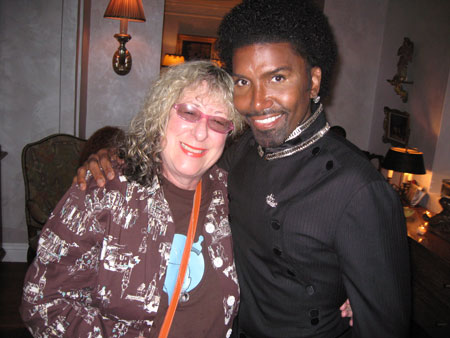 Unfortunately, that shot was taken at Patti LaBelle's birthday party this year, which was NOT held at Youngwood Court which looks much more like this on the inside: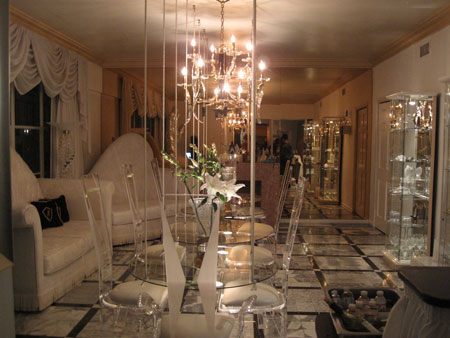 But this post is all about the outside and celebrating the Christmas spirit in a way that only Norwood can.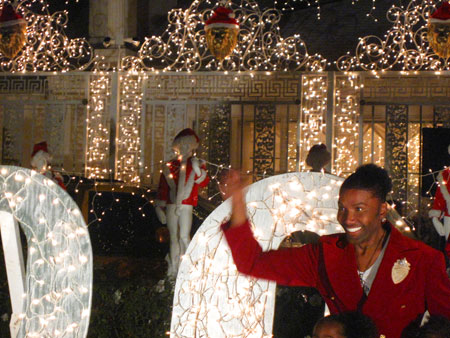 Sunday night I made my yearly pilgrimage to his place for the turning on the lights ceremony, complete with performances by the man himself and real snow that somehow managed to stay frozen despite the 80° weather that day.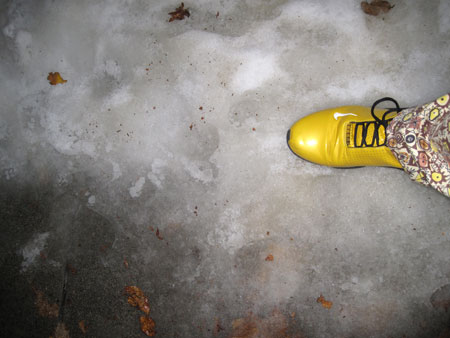 Norwood had on a fabulous red velvet suit. I, unfortunately, had on the same outfit I wore to Patti's birthday party: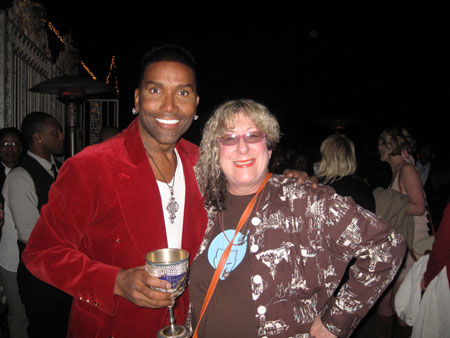 Despite my fashion faux pas, I documented the fabulous insanity on the front lawn as I have in all years past.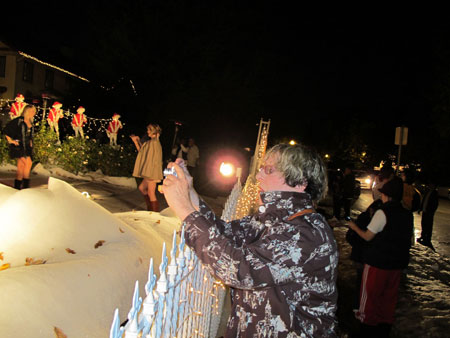 So, in no particular order, here's a sample of Christmas 2010 at Youngwood Court.  Mind you, the Christmas models are all nude statues of David.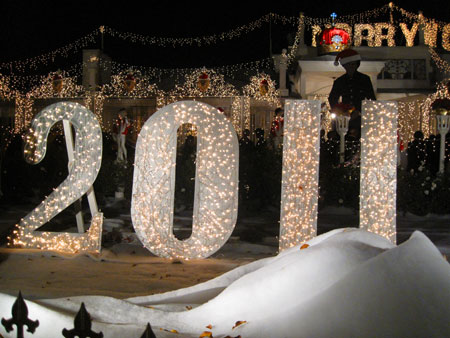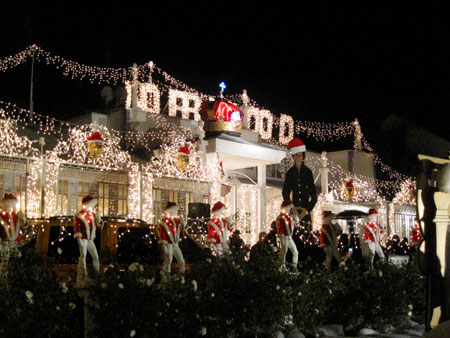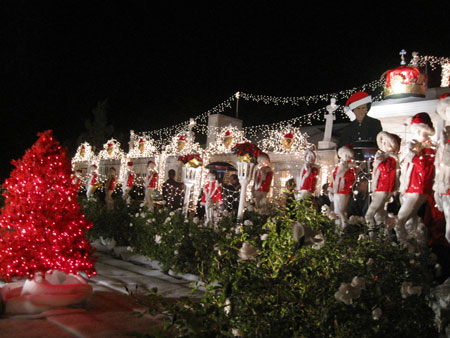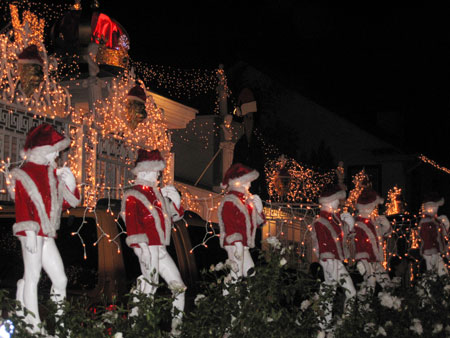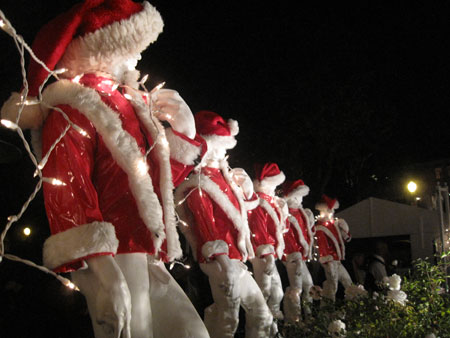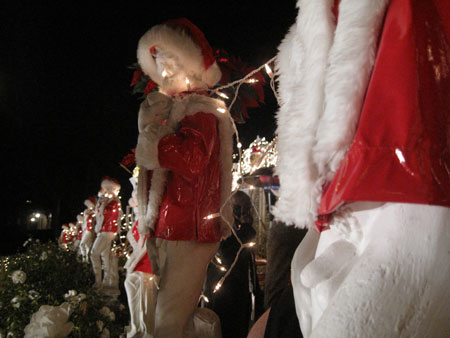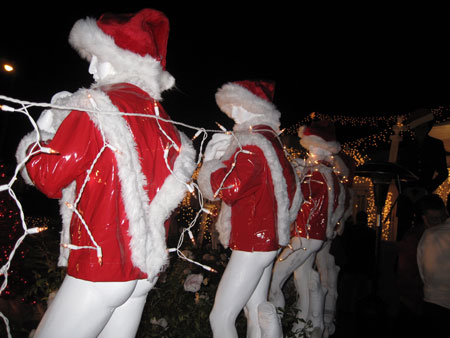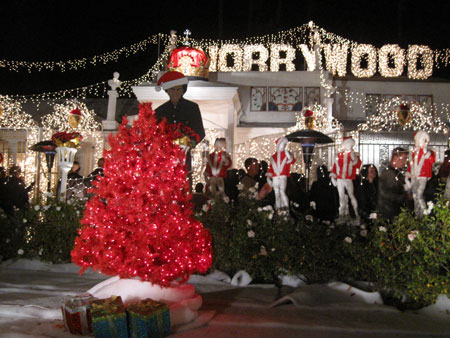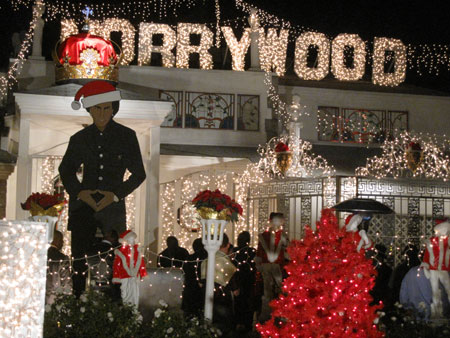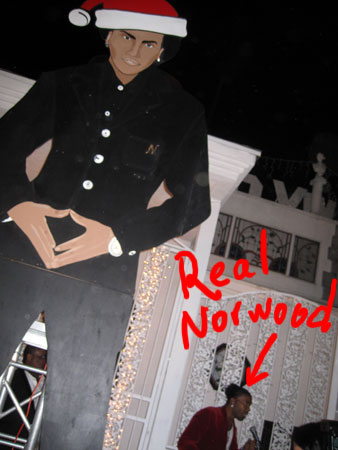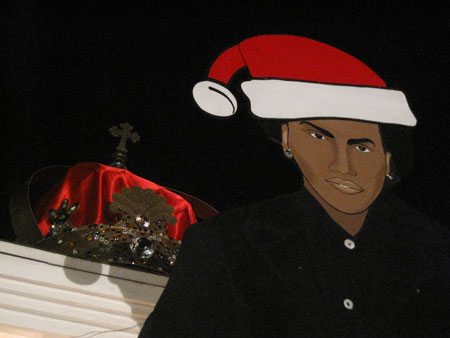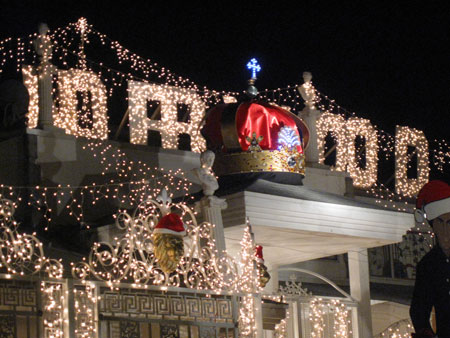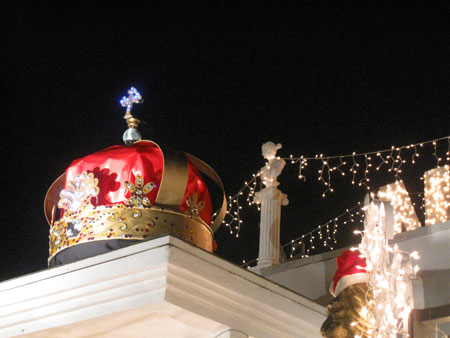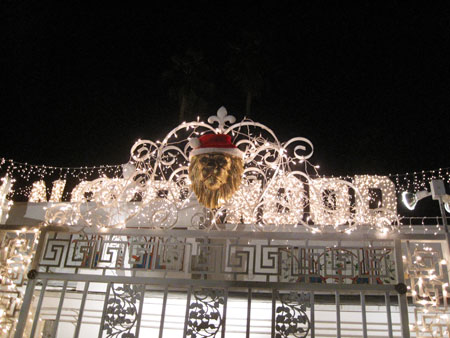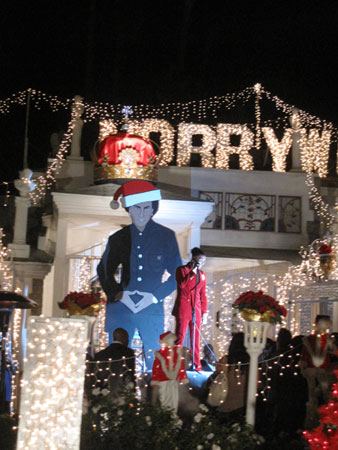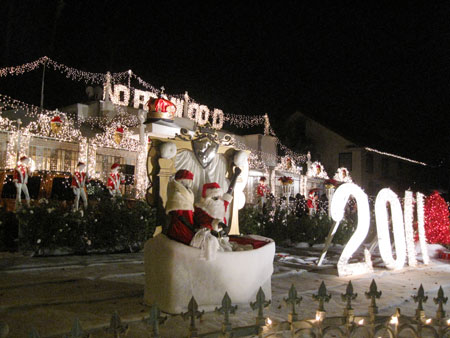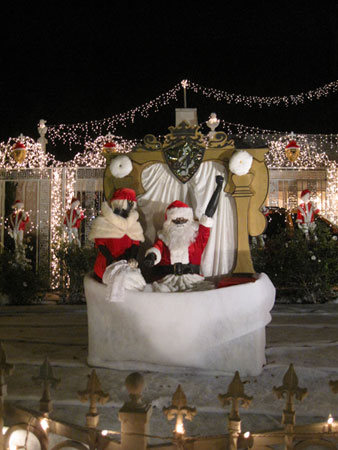 My eyeballs thank Norwood for this most merry Christmas tableau! I hope the neighbors appreciate their luck being this close to the West pole.