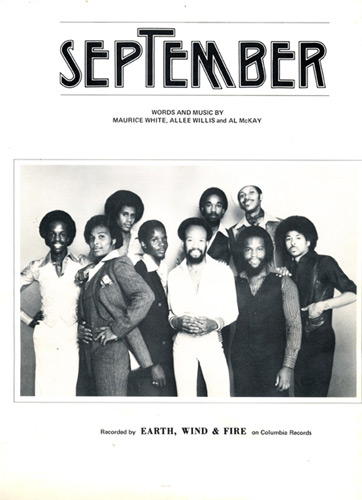 Because the opening line of my very first hit song, "September" by Earth, Wind & Fire, is "Do you remember the 21st night of September?" I constantly get asked the significance of that date, the very day it is TODAY.  People are always looking for some great meaning, especially those whose birthdays are today and to whom the song has held a special place. Sad to say, the only real significance is that that it felt so perfect to sing. Those three syllables – twen-ty-first –  hugged those notes tighter than an angora sweater and once that happens any good songwriter knows they need to just leave it alone because it works. What I'm most proud of achieving with my co-writers, Maurice White and Al McKay, is the transformative effect the song seems to have on people. I could be at a funeral and if "September" even came on as a ringtone most people's lips would curl into a smile and their toes would automatically start to tap.  Beyoncé and Jay-Z even chose it to dance their first song to at their wedding. And that makes me very happy.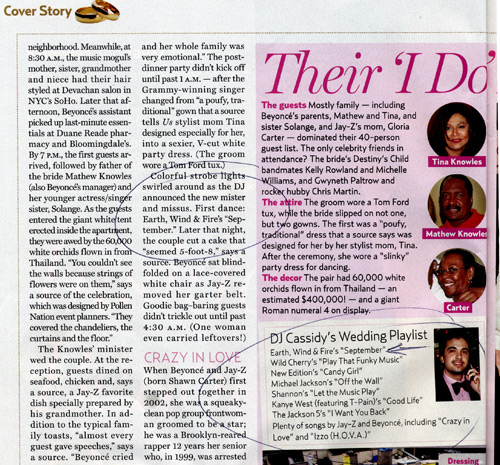 Ever since the song was released at the tail end of 1978, September 21st has been a magic date for me. In the pre-email/text days when I used to check my phone, the messages would be filled with people singing me the song. Some of the singers were famous and the versions were killer. Sometimes it was my dentist or a friend from camp and the versions were terrible, just the way, as a lover of kitsch, I love them.
Through the years, the popularity of "September" seems to grow, so much so that the entire month of September has started to feel like a holiday to me, especially this year when it started with Earth, Wind & Fire playing "September" with a 70 piece orchestra and fireworks at The Hollywood Bowl. So, I've decided to honor this date that has given me so many gifts with a few gifts of my own:
• First, the release of my "Jungle Animal" video/song with Pomplamoose, a YouTube sensation band I contacted to work together after I saw their version of "September", with over 2,000,000 views on YouTube. Now would be a good time to watch "Jungle Animal":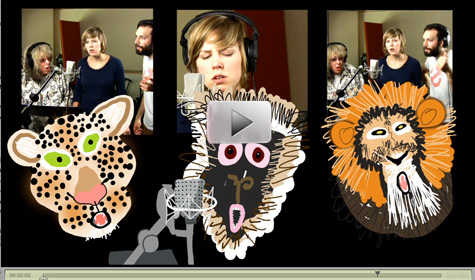 •  Second, the matching "Jungle Animal" music composition game I designed and that's ready for your jungle playing pleasure right now at https://www.alleewillis.com/music/pomplamoose/jungle-animal-player.php
•  Third, in celebration of the one-year-to-the-day opening of my social network, The Allee Willis Museum of Kitsch at AWMOK.com, The Jungle Animal Petting Zoo is now open, featuring some of the most cheesy and brilliant jungle animal artifacts on the planet.
• And fourth, the launch of "The 365 Days of September", where I'll post one new version of "September" a day for a year from the thousands of insane versions of it on YouTube.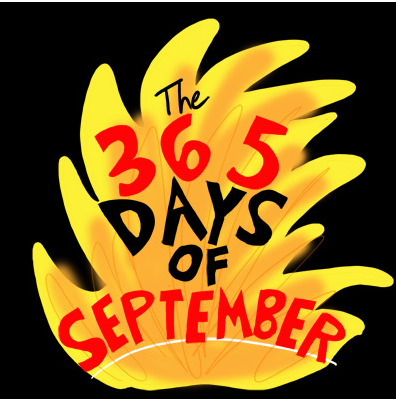 And I JUST found out that September will continue into October for me as The University Of Wisconsin Marching Band will play my songs at the Homecoming football game on October 9th and I've been asked to conduct! As some of you know, UW is my alma mater. And I LOVE marching bands.  And even more pertinent  on the kitsch tip, despite the fact that I've sold over 50,000,000 records and counting, I still don't know how to read a stitch of music. So I anticipate that conducting the band in front of 80,000 people is going to be one of the seminal kitsch moments of my life!
So to all of you on this September 21st I say thank you and wish you a big "Ba-de-ya!". May you all have nothing but"golden dreams and shiny days".