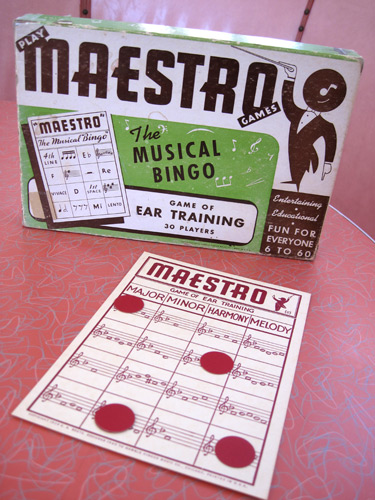 This game felt especially fitting because it's supposed to teach you how to play by ear. Not only did I never learn to play by ear but I never learned to play period. Which makes the fact that my songs have sold over 50 million records a very kitschy thing indeed! I don't suppose this game will help me, though, as there are no instructions included. I was never good at following instructions with anything anyway which is why just about everything I do is so spontaneous and free form. Which is what I loved about Pomplamoose when everyone started sending me links to their version of my song,"September". I sent them a message and asked them if they wanted to write something together, something I never do, but I thought they were so fresh and casual and inventive that it would be a good match. From the looks of their videos it looked like they already knew what this game had to teach.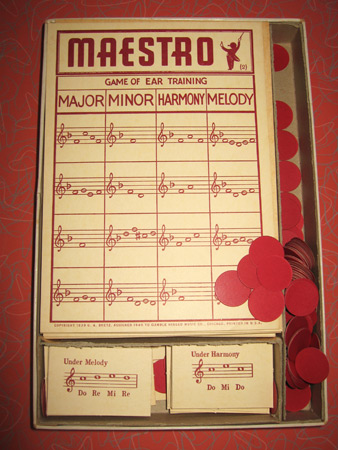 A few weeks later in late December, 2009, Jack and Nataly, a.ak.a. Pomplamoose, drove down from Northern CA. and we knocked out the healthy beginnings of six songs, shooting footage for the videos as we recorded.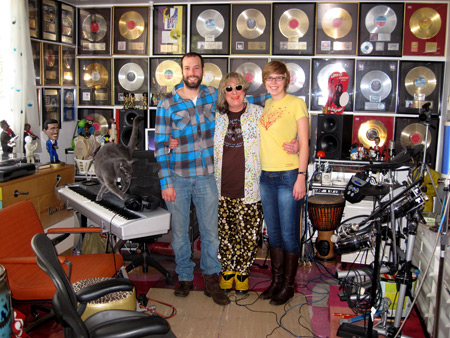 We spent three more days together up north in June and are in the midst of a whirlwind day and half as we speak. We have three videoSongs about ready to pop out of the oven, all of which I'm very excited about. They're a fantastic blend of the similar in spirit yet very different styles we have.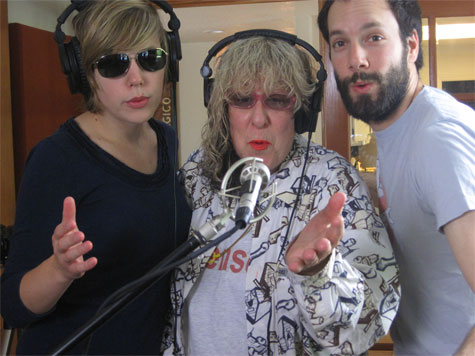 If we took any breaks, which we don't, I might try and figure out how to play "Maestro The Musical Bingo". But I've always been able to keep up just by banging pencils together and humming into one of the four digital recorders and two cell phones that are always on me and singing higher than the illegitimate child of a BeeGee and a chipmunk.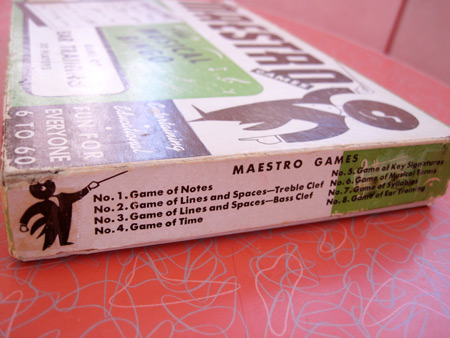 One of the greatest kitsch aspects of "Maestro The Musical Bingo" is that in one place it says it was made in 1939 and in another 1940.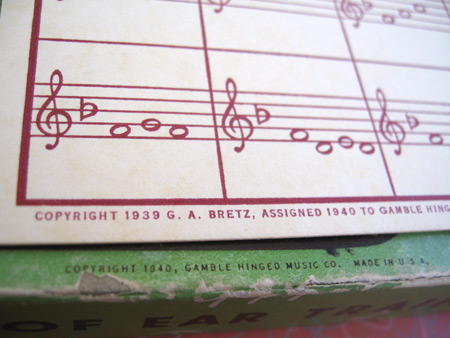 I find trying to learn anything that involves any kind of math memorization hard enough without starting off with a teacher who is so confused as to not know their correct date of birth. But I can deal with this inconsistency because I've done pretty well not going by hard numbers or knowing the rules. So I think my involvement with "Maestro The Musical Bingo" is just to admire how pretty it is and let it sit here staring at me in my recording studio…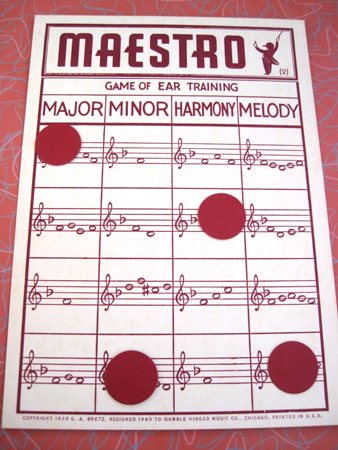 I will concentrate much more on writing great songs and doing great videos and, in the case of our first Pomplamoose with Allee Willis release, "Jungle Animal", designing a spectacularly cagey and musical online music game and contest that will launch right before "Jungle Animal" comes out. This will hopefully be within a few weeks, whenever we can finish enough to put the puppy, or lion as it were, out there.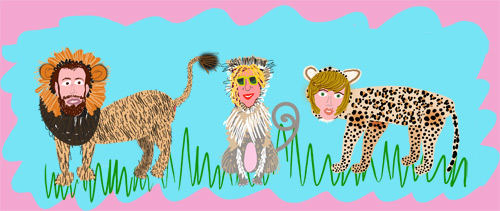 In the meantime should I find a spare a second I might try moving a few markers around and attempt to learn the names of the keys that my fingers fall on as I poke out tunes that come into my head. I doubt that I will make it far into the jungle known as musical theory but the important part is that whatever little animals I hum turn into songs and find their own way out of the jungle. Thus far I have led a pretty successful Safari, with or without a guide to assist me.