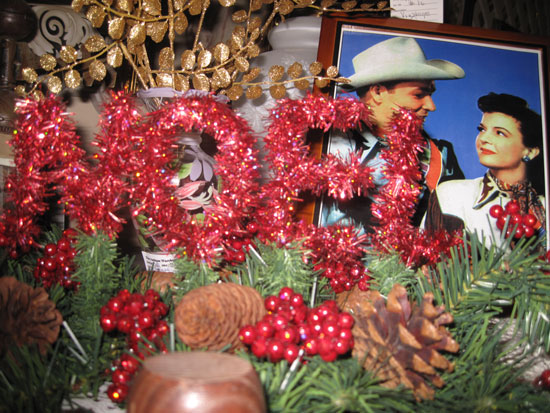 Last weekend I drove down to San Diego to see a performance of my musical, The Color Purple. I rarely get a chance to see the show but when it's anywhere near LA I choose which performances I'm going to see by which town has the best thrift shops and then I make a whole trip out of it. For this performance I mapped out all the second hand shops between LA and San Diego. But we left too late so dealt with the shopping jones in one antique mall in Solana Beach on the way to SD. I especially love antique malls this time of year because the Khristmas Kitsch comes out in full force.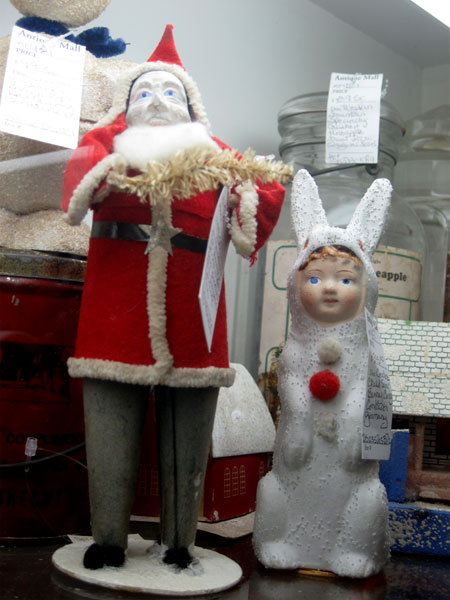 Which is why no one should ever travel without a camera at this time of year. There is far too much kitsch to document by storing the wonderfulness in your head only.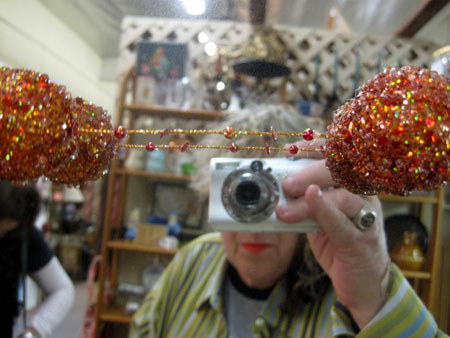 The first thing I came across was this Bedazzled holiday fauna interpretation. These trees on felt or velvet are common Khristmas kraft faire but this one was done with more precision than most that line thrift shop shelves this time of year, with everything lying at the bottom of junk drawers messily glued on to form the tree. This crafter used chunks of resin to fill in the gaps between jewels instead of just accepting patches of black velvet  looking like dead branches on the tree.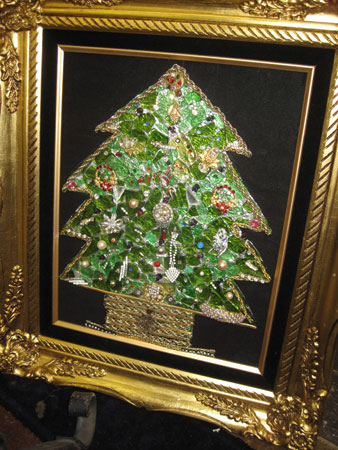 I am so not a Mickey Mouse connoisseur so don't know the vintage of this, but were I to let the mouse run around my house it would likely be in the form of this plastic cup with the big feet and double holed grip.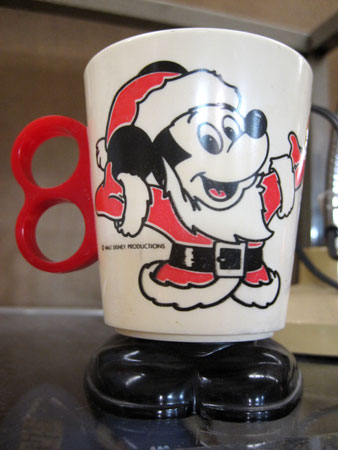 You can always count on a sweater smorgasbord this time of the year.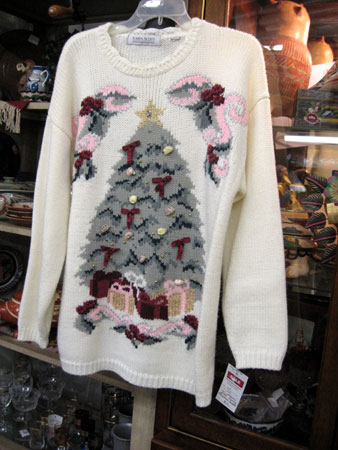 I dig homemade Christmas decorations but for $95 Santa's mail won't be delivered anywhere near my house this year.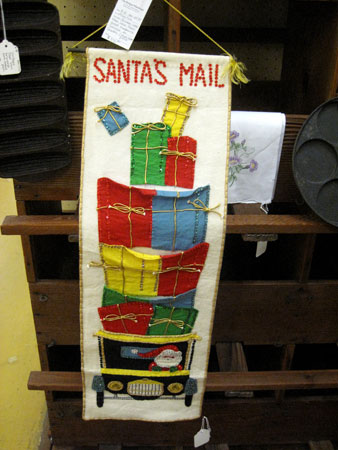 Were I of the right religion I would definitely have gone for the following. If anyone ever spots Moses rolling through the rushes in mosaic let me know.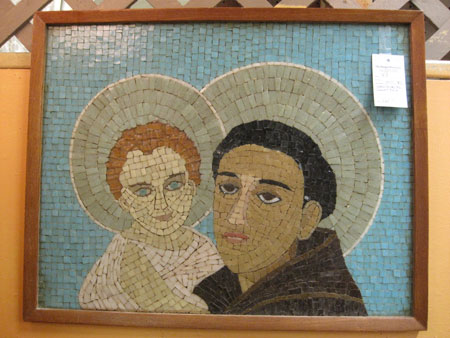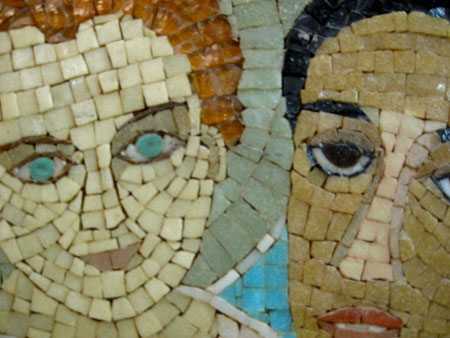 I'm definitely not into these little guard guys but you always see them around at Christmas. This one is particularly festive. I especially love his rubber chair leg tip shoulder: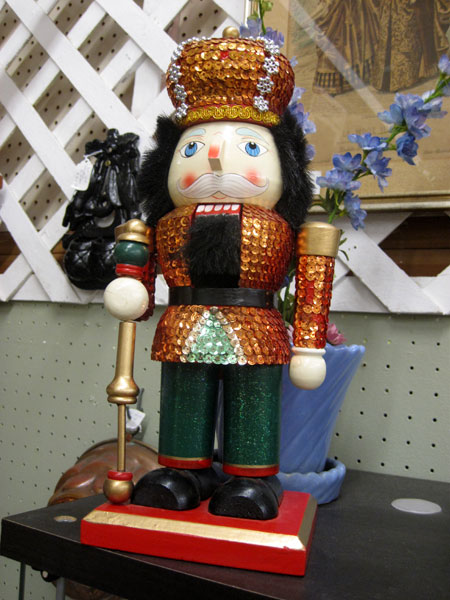 I know that it was the individual bunches of tinsel that were for sale here but if I were someone who was decorating for Christmas I would've bought this whole thing and used it as a giant ornament: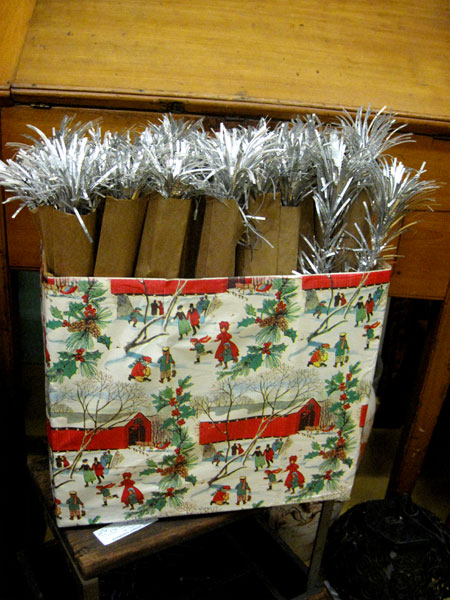 Barbie, of course, always gets in on the Christmas action. With this kind of packaging I wish she were made out of chocolate: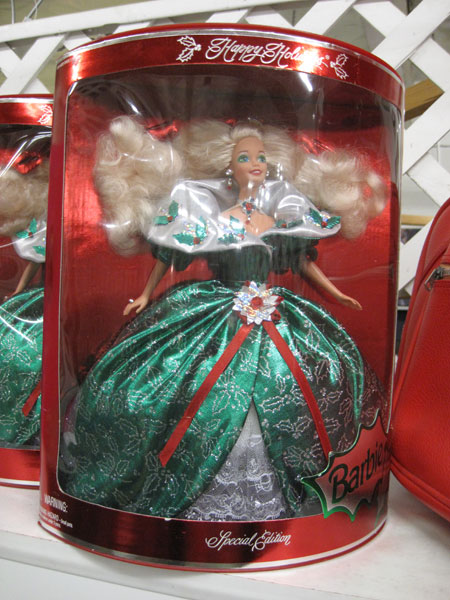 Little baldheaded children with long eyelashes always look good dressed for the holidays: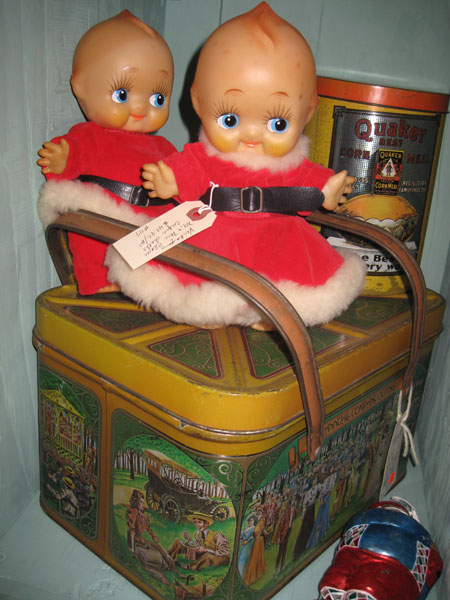 I know that snowmen always abound in Christmas decorations so nothing special here other than the homemade quality of these three. I especially like how off-center the nose is on the guy all the way to the right (the snowman's right, not yours):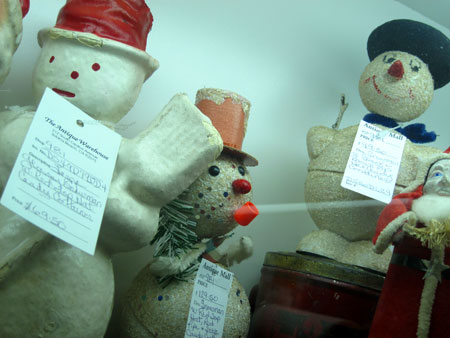 I always like light up yard decorations of Joseph, Mary and baby Jesus. I love how coiffed Jesus is in this one, especially in his pink pantsuit, and how much baby Jesus looks like a bubbling soufflé.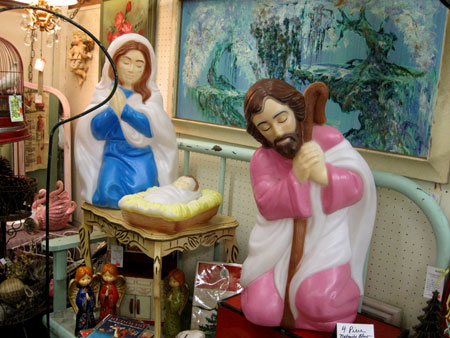 Vintage Pebble Art is great all times of the year but looks especially good in these praying Christmas portrayals: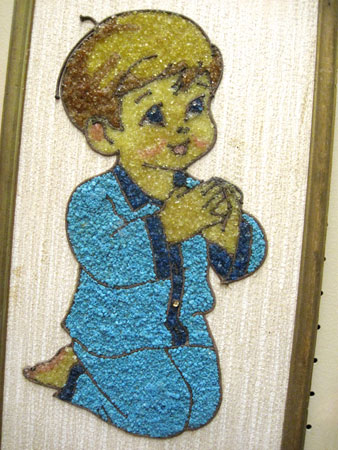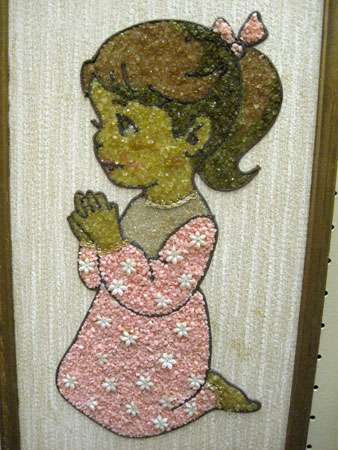 Although it has nothing to do with Christmas, The Color Purple, the musical I co-wrote and which is what brought me down to San Diego in the first place, has an awful lot to do with a little girl praying and writing letters to God. Seeing my show for the last time for a few months until I fly to Detroit in April to conduct my high school marching band playing a medley of my greatest hits in the lobby of the Fox theater, where The Color Purple will be, was an excellent early Christmas present for me, especially after a day of such kitsch as aforementioned lighting up my eyes with wonderment. Look what God has done!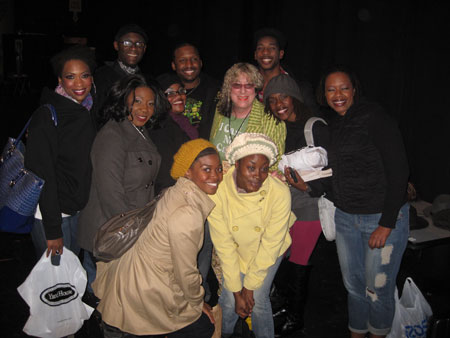 And speaking of purple and Christmas, it's still not too late to order a lovely Pigmy Will ornament for the tree or to use as a hat on little baldheaded rubber Christmas children.