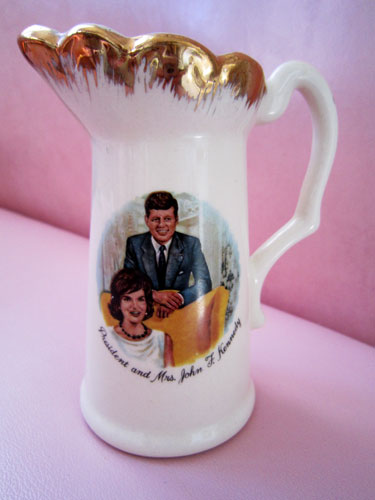 At that point in history, the 1960s, no more swag had ever been created for an American Presidency than for the first couple of Camelot, John and Jackie Kennedy. I have much of it, including busts, porcelain plates, copper plates, ashtrays, keychains and the like. But most of that is buried away and I'm too lazy to dig it out on a holiday. Here's one that's handy of a porcelain plate using the exact same image as on the creamer but for a new chair: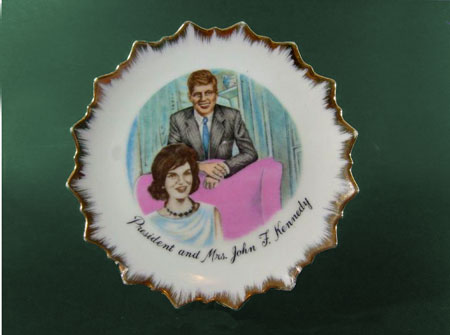 Here's another of the exact same plate I have where the Kennedys have been replaced by a camper: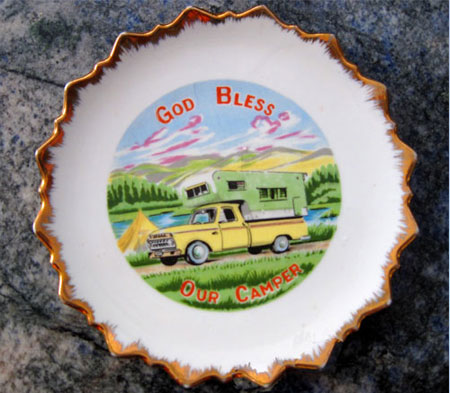 Many people would argue the Kennedys have never been replaced as a Presidential couple.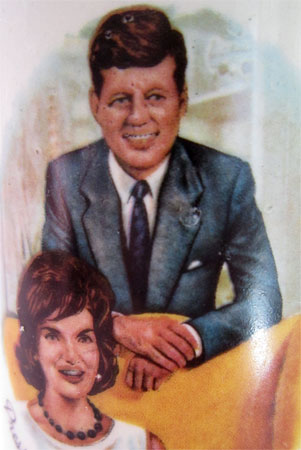 As you can see, the plate as American presidency was made in Japan.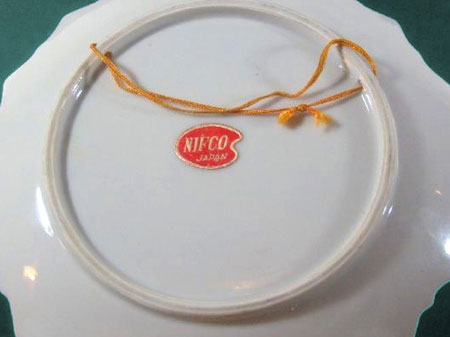 My creamer, however, was made in the good ol' USA. Squint and you can see it: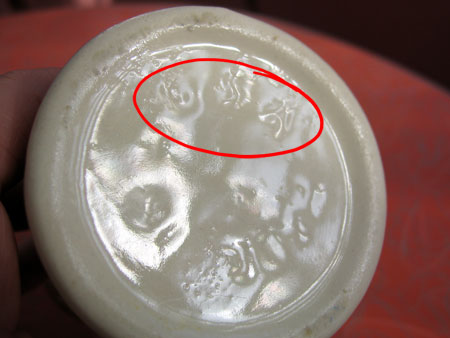 Here's an idea of how tall the Presidential creamer is: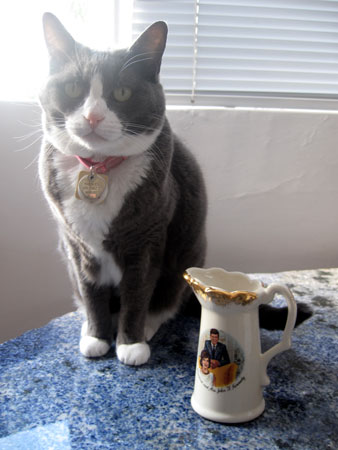 May we all stand tall this President's Day (and have as nice of hair as the Kennedy's)!