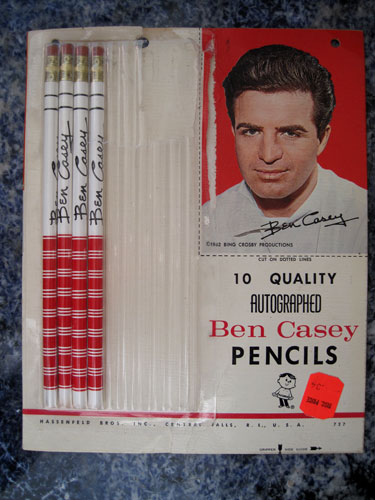 I loved me some Ben Casey when I was a kid. I had Ben Casey diaries, wallets, cufflinks, bobble head dolls, anything and everything that had that kind-of-smile-but-not-really brooding look that Vincent Edwards, who played the handsome doctor, knew how to give with amazing regularity. Here he is as a cufflink with the same intent look: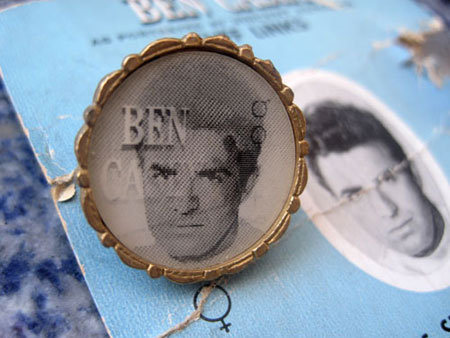 He even had 'the look' on the cover of Look: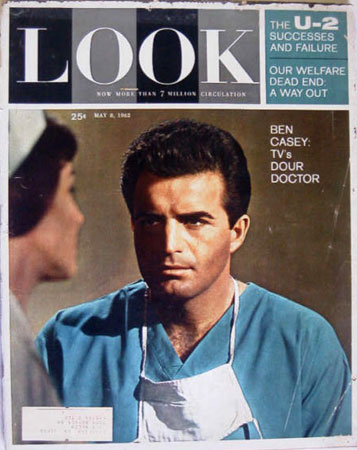 The only time I ever saw Ben Casey not have 'the look' was at The Playboy Mansion where I was lucky enough to be New Year's Eve,1991, and as everyone was yelling "Happy New Year!" I turned to kiss the person next to me and there he was, Ben Casey, YES, Vincent Edwards in the flesh!  And he was smiling! This was back in the prehistoric days before digital cameras and before I knew enough to carry one, digital or otherwise, with me. So, alas, the only place that smile is is in my memory bank.  I even forgot to ask for an autograph.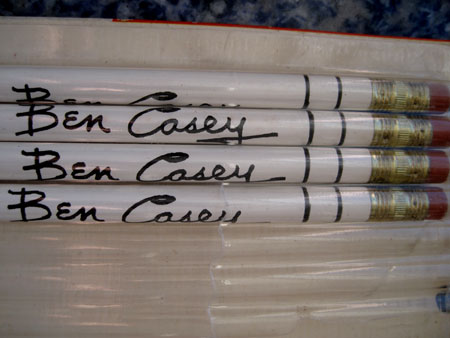 But at least I have my pencils to wrap my fingers around when I dream about 'the look'.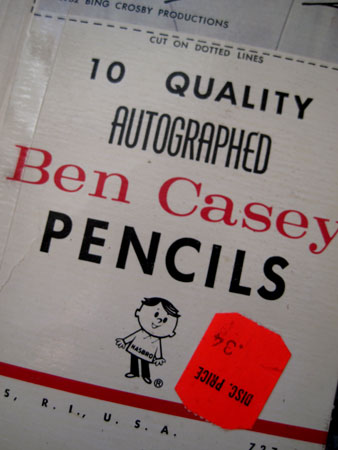 I have no idea how they arrived at 34 cents to sell this for. Seems like Dr. Casey's winning bedside 'look' is worth a lot more than that.