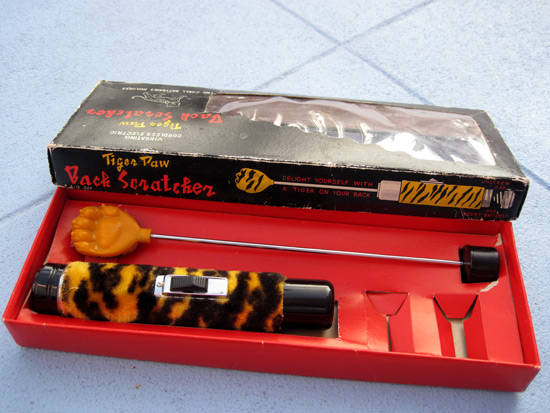 I used to love back scratchers as a kid, the long skinny brittle plastic kind that the hand snapped off of if you jerked them along your back too fast. I always loved the little lifelike looking clawed hands, fingers curled for maximum scratching action. I remember the first time I saw one of the battery-operated ones. I had already been made aware of similar looking battery-operated things though those didn't have aluminum arms and teeny little hands attached to them. And none of them were near as elegant as this tiger skinned vibrating gadget.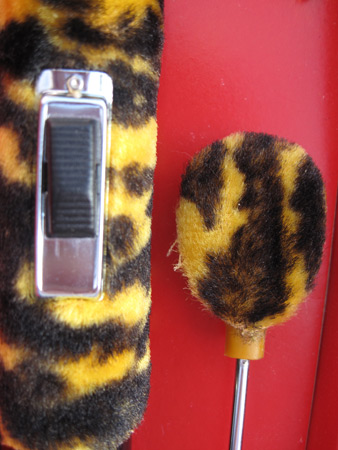 One of my favorite things was that the little hands and fingers had such incredible detail to them. From a Kitsch POV, I like this one even better because in order to make it look like a tiger paw, the fingers have taken on the look of little kernels of corn and the palm looks like it has a big blister in the middle of it.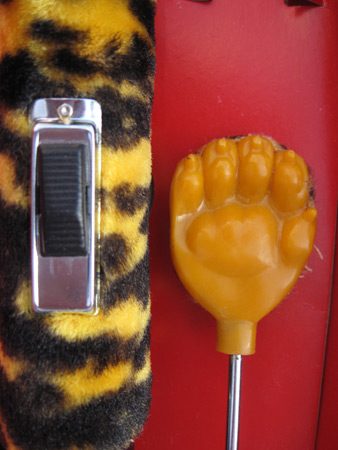 Once assembled, the tiger paw back scratcher is almost 18 inches long.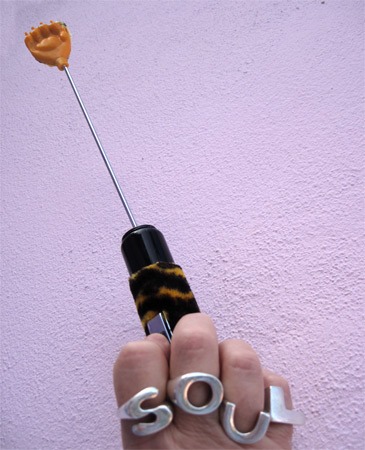 The base of it is really heavy, making it uncomfortable to scratch yourself for too long.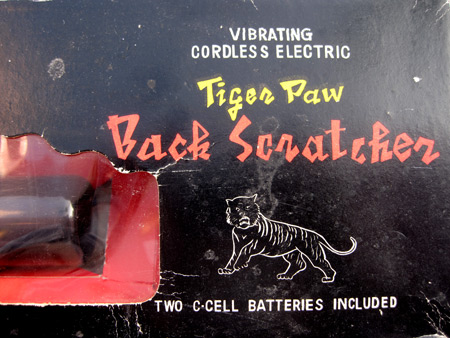 I haven't interacted with my vibrating cordless electric Tiger Paw in quite a few years. I really only stumbled across it because I was combing through my decades-old-and-counting Kitsch kollection looking for jungle themed items to go along with my just released "Jungle Animal" song, video and game with Pomplamoose that's racked up over 80,000 views on YouTube in less than two days.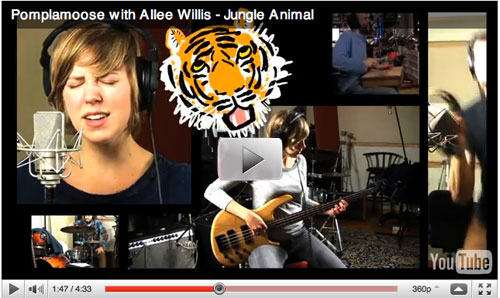 I've spent the last few months working on this thing, hunched over my desk, breaking my back. So the Tiger Paw is going to stay close at hand now and keep me company as I can definitely use a good scratch every now and then.