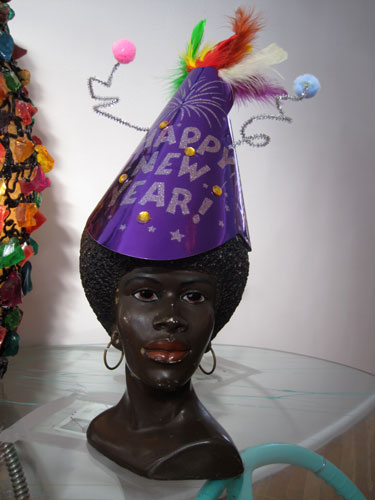 I'm blessed enough that to ring in the new year I've gone to at least four parties a day for the last couple of days with two more to go today. I just woke up and am racing out the door to New Years Day party #1 at Street, the restaurant I co-own and die for, where there are free homemade donuts and bottomless champagne til 3. So I will resume full-on posting here tomorrow or I'll miss the dough-filled festivities. For now though, I leave you with two of my favorite things from last night – accessories to my chosen New Years outfit and the comedy icons I got to ring 2012 in with. First, the crowning touch of my wardrobe, a shoey salute to kitsch, these Jeremy Scott Addidas sneakers: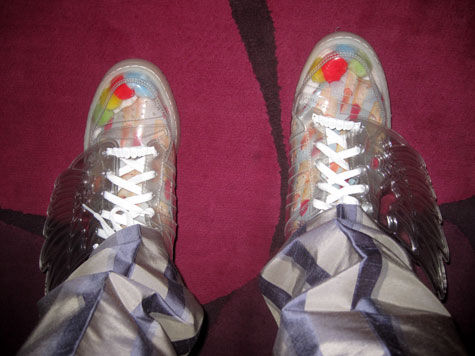 Transparent and way too big for me I stuffed the toes with fuzzy balls. There's no way I'm going to let size stop me when I see a pair of shoes I like.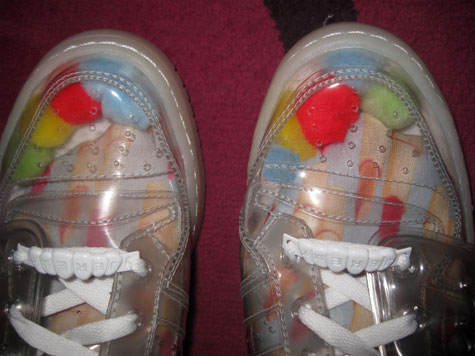 I've never had shoes with wings before.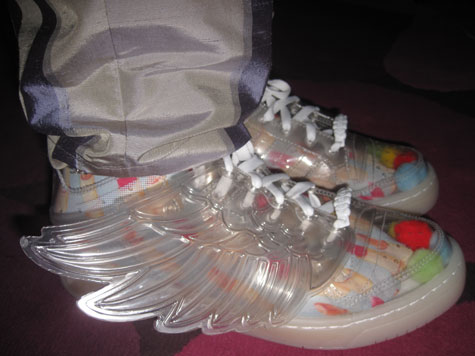 My Michael Jackson as sphinx pendant wasn't bad either: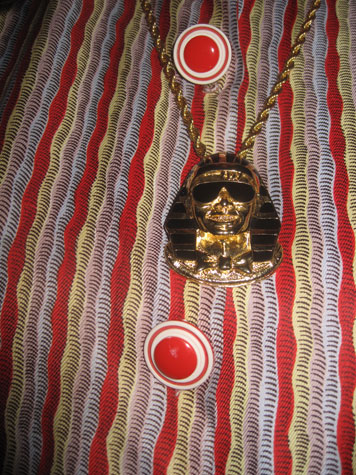 And how completely dying were my shoes, pendant and I to get to spend New Years Eve with Banana Splits, H.R Pufnstuff, Donny and Marie Show kitsch-God-creator Sid Krofft, seen here with me, Beverly D'Angelo and Snappy P.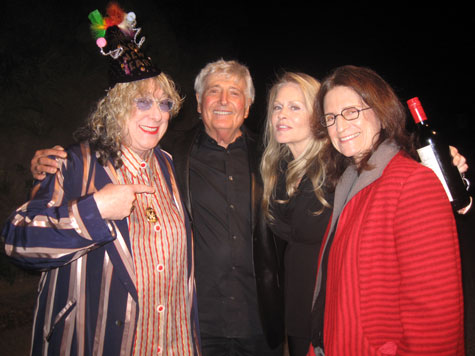 And how much have I died for Richard Benjamin and Paula Prentiss through the decades?!  Here we are with party hostess, Nancye Ferguson.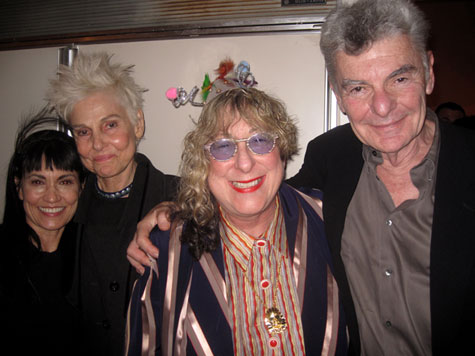 To make it a 60's/70's comedic love fest, Buck Henry was also there but I forgot to snap a pic. I'm seeing him later today at party #2 and will rectify the situation. In the meantime, here we are a couple of New Years ago: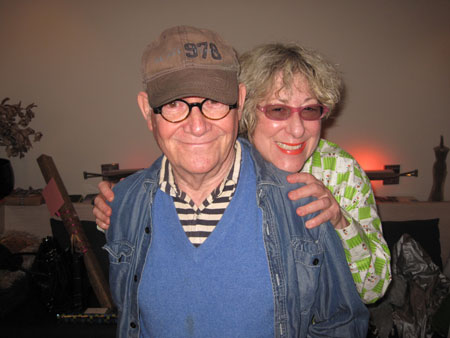 Ok, gotta split and ring in the New Year with donuts and champagne at Street. Many, many, many more photos to follow from the years end/beginning activites later this week. In the meantime, a very sunny and pleasant 2012 to all and may it be stuffed with exquisite kitsch!!