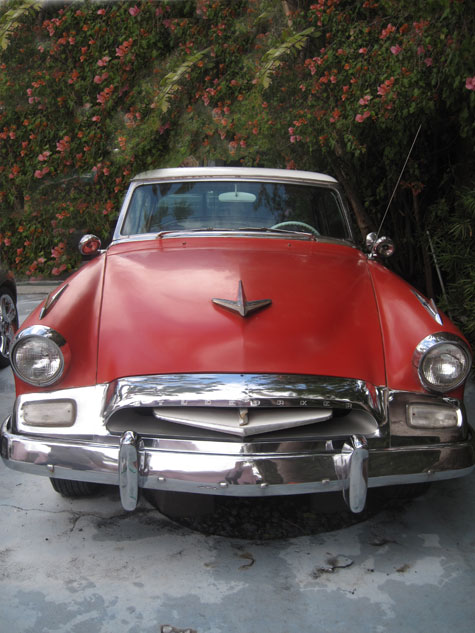 In addition to my classic cars, a 1955 Studebaker Commander. nd a '55 DeSoto Fireflyte…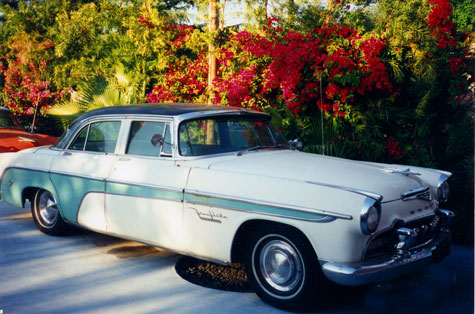 I also have a more common Beetle and Mini. Both of my classic cars have been up on blocks and serving as planters for years until mommy saves enough pennies to restore them. So it's my more normal cars that cart me around on a daily basis. But I've never really been a fan of something that looks exactly like something else, especially if it's as ubiquitous as a car. So soonafter I got both of them in 2004 – I've been a Beetle owner since they came out in 1999, this being my 3rd and final one – I looked around for every aftermarket piece of chrome I could find as both come as nude as cars can come. As a consequence, both vehicles are now abnormally overloaded. The Beetle, for example, has features like a grill and eyelashes…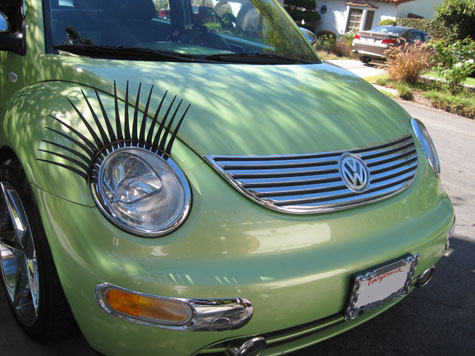 …fancy shoes,…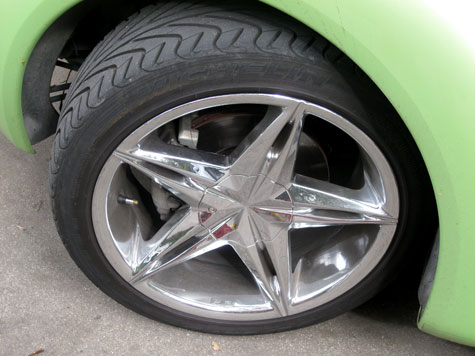 … quite a fetching gas cap…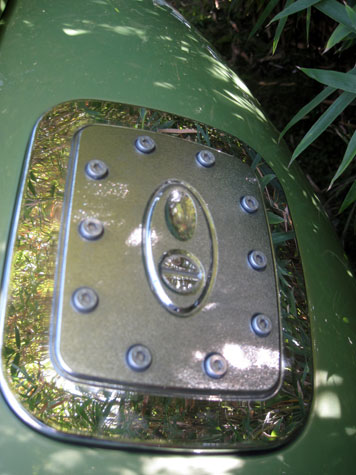 … and color-coordinated interior parts.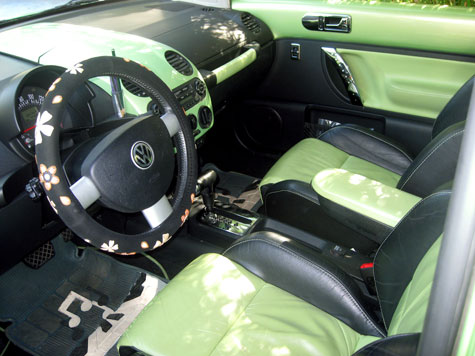 The Mini has custom seats,…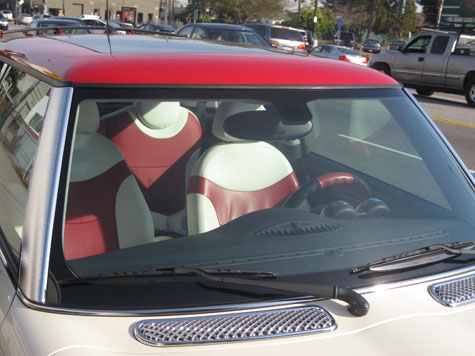 … blinged initials,…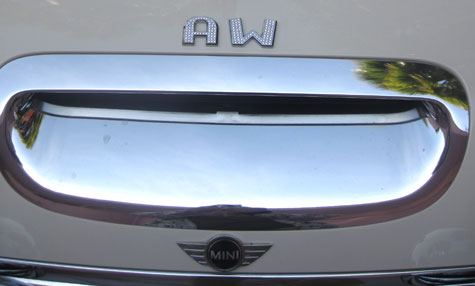 …a custom steering wheel and gauges anywhere they would fit despite me not knowing what any of them do,…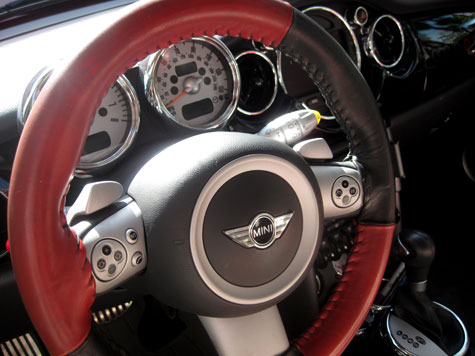 …and now, a 1950's Oldsmobile Rocket 88 hood ornament to make it even prettier!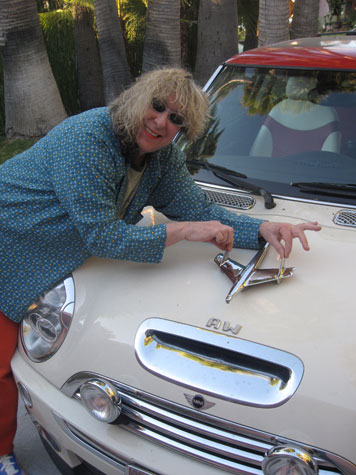 I've collected old car parts for decades. I used to make furniture out of them: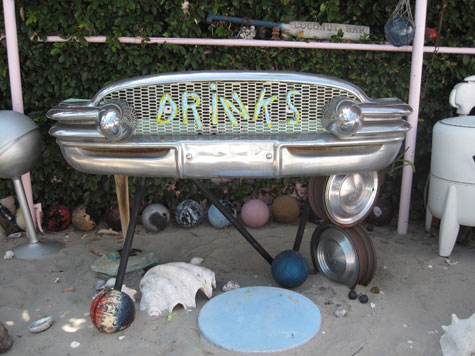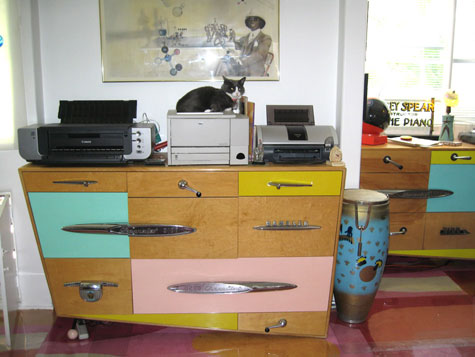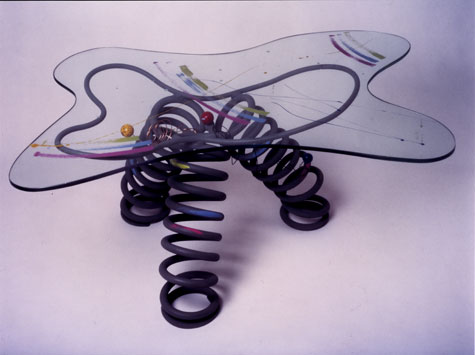 When I realized that it just took up too much space building these things, I stopped. That was in 1988. But the voluminous amount of boxes full of door handles, hood ornaments, badges, and anything else used to decorate cars still fill my storage garage. Somehow it felt only natural to bring this baby out of the box and into the open-air.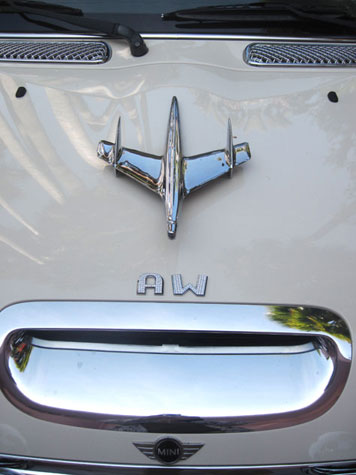 This feat was accomplished by Mark Tomorsky, my art fabricator and Soup To Nuts stage partner.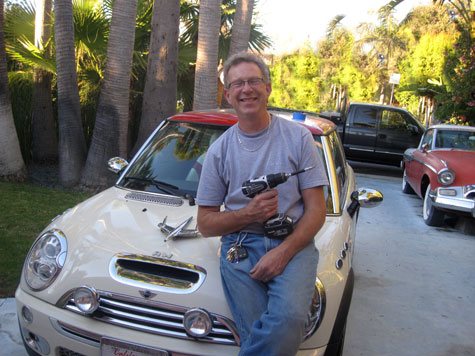 Thank you, Mark, for desecrating my hood so that the Mini (and my hair) now have wings to fly!