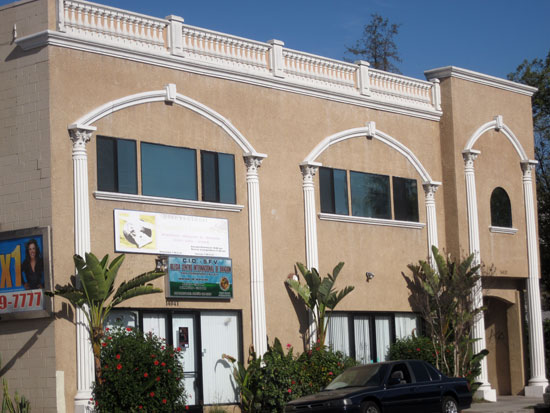 No one loves vintage architecture more than me, especially 1930's through 1970's modern. But sometimes I drive through the city of Los Angeles and my eyeballs literally cross in ecstasy when I see stunning architectural details of an entirely different ilk such as the Greek themed hunk in the photo above. I have no idea who first mounted a fake column on a building in efforts to make otherwise bland boxes of stucco into things more grand, but I can't thank them enough for feeding this kitsch lover a massive dose of what they love best every time I pass by one of their buildings. The idea of splitting a column in half and gluing it on in attempts to make it look like the column is supporting something and to add stature and beauty to these edifices took quite the mind to create. Here's another example just down the block from the last Grecian temple: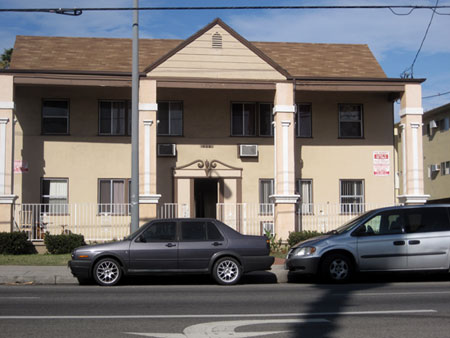 The Valley, where all these beauties featured today come from, abounds with such cut-in-half Grecian style: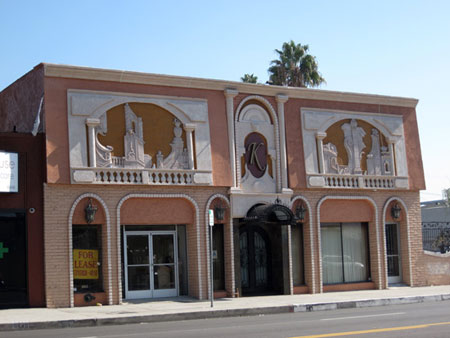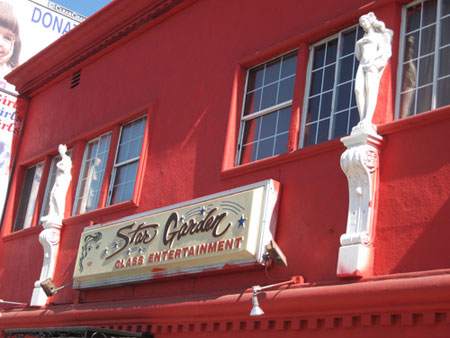 And then there's this approach: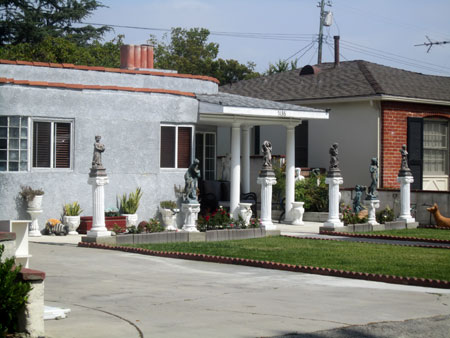 Just throw everything on the lawn and cover what was once an incredible 1930's Deco bungalow with that hideous kind of stucco that takes off layers of skin should you come in contact with it. But if you're going for that, there was never a more noble champion of Greek comedy/tragedy than the now-debunked House of Davids right smack dab in the middle of Hollywood: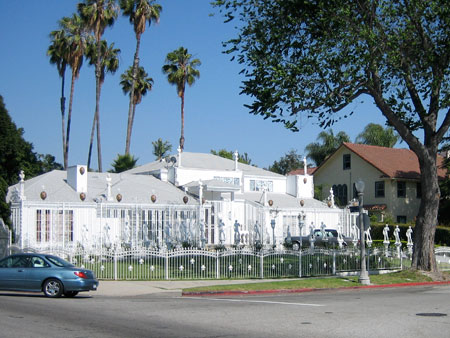 Let's take a closer look: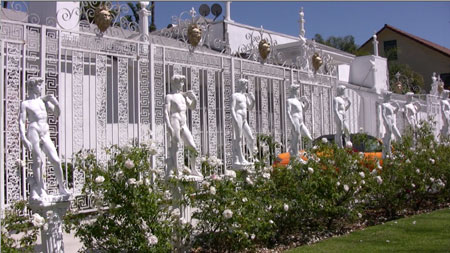 Sadly, owner Norwood Young disassembled his collection and closed the doors of Youngwood Court, as it was officially named, a few months ago. The good news is that one of the Davids made it my way as a birthday present from aKitschionado Mark Blackwell a couple of months ago: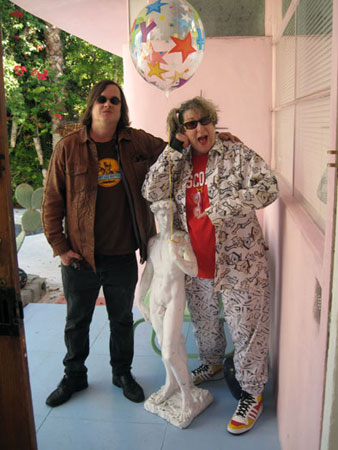 So now, even Willis Wonderland has a touch of Greece to liven it up.