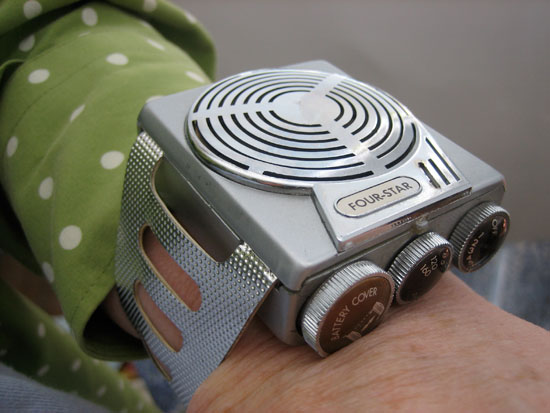 …come see me and my latest piece of technology, this 1960's wrist transisitor radio, on the "Indie Success: Caching in on Collaboration" panel, Tuesday March 15, 11:00AM at the Hilton, Salon C, 500 East 4th Street. Here's what me and my wrist accessory will be talking about:
"Since the web began we've been talking about artists having a career without a label and going directly to fans. We finally have examples of this working, so what does it look like?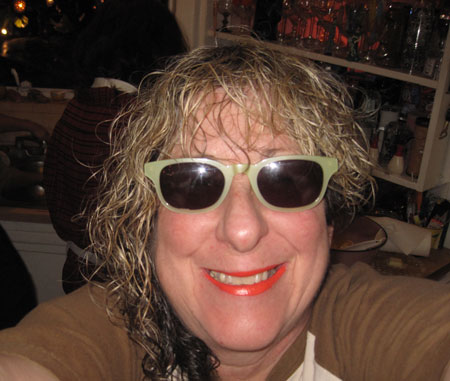 SXSW Veteran Heather Gold sits down with successful collaborating indie artists including: Allee Willis (September, Boogie Wonderland, The Color Purple, Theme from Friends, over 50 million albums sold), Mary Jo Pehl (Mystery Science Theatre 3000, RIfftrax, NPR) and Kenyatta Cheese (Know Your Meme, Rocketboom). The Net links almost every form of artistic making, so it makes sense that we're in an era of increasing collaboration and creation in many forms. We'll find out how limitations and openness serve them in an era of "personal brands" We'll find out how they deal with rights, friendship and creating the best space in which to collaborate. We'll also dig into their collaborative process in making social experiences, music, video and comedy and find out how they've succeeded creatively and in every other way."
Arriving in Austin tomorrow night.  See you there on Tuesday. My biggest message: As much as it's about technology, it's about a charming personality…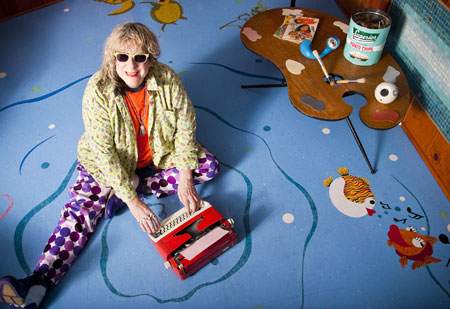 .
(Photo with my Royal typewriter, bought with my allowance money when I was 13, by Jennie Warren)