On Friday I had the honor of sitting on the dais and speaking at the Pacific Pioneers Broadcasters luncheon honoring my friend, mentor and sometimes collaborator, Lily Tomlin.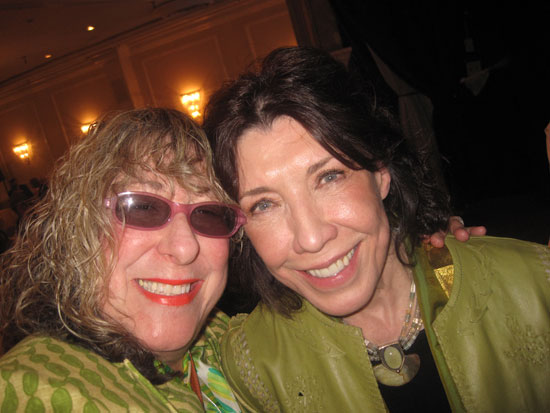 It was thrilling being surrounded by so many Laugh-In alumni and friends. (L-R) Leslie Jordan, Kat Kramer, Gary Owens, Sally Kellerman, Lily, JoAnne Worley, me who I'm always surrounded by, and Bruce Vilanch: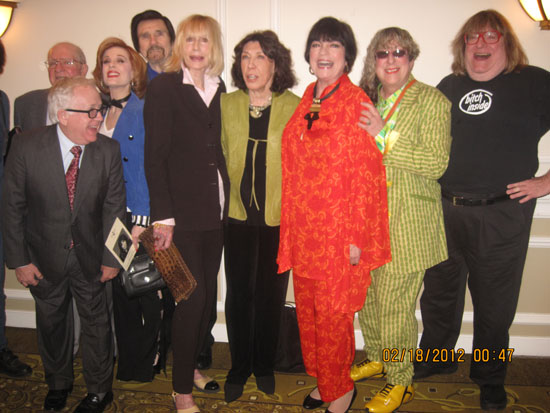 Sally, Bruce and I go back to 1974, when I first started writing songs and tip-toed on to the stage: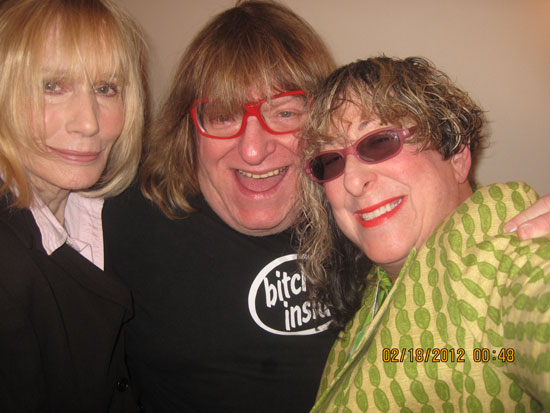 I just met Leslie, who I had been a rabid fan of since I first saw him on Will & Grace, for the first time a couple of weeks ago when I saw his one man show, Fruit Fly, at The Celebration Theater, where my musical, The Color Purple, is about to do a four month run. Trust me, he will be gracing these pages often.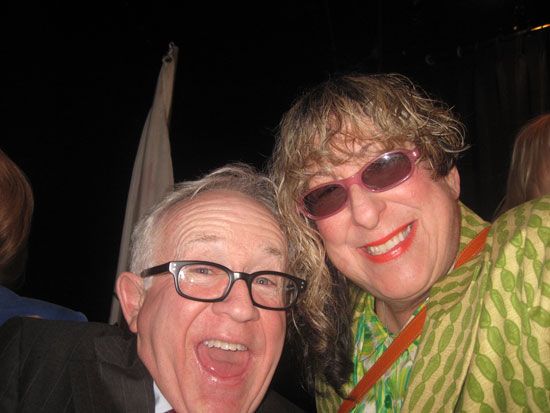 Alas, a no-show in Eileen Brennan. Though as I was seated next to her it meant I got an extra dinner roll: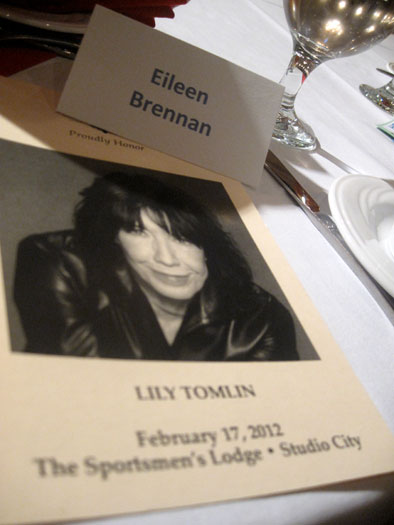 Lily gets her award: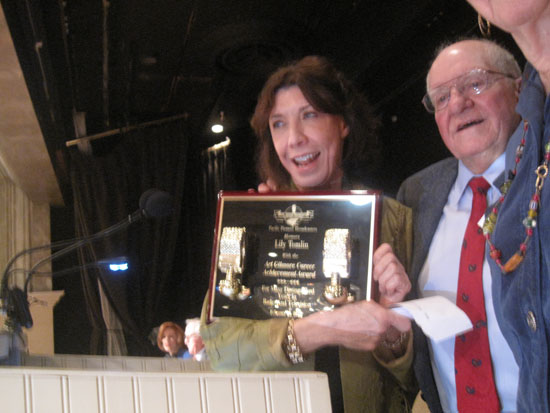 Lily and I are about to go back to our hometown, Detroit, to, among other things, attend the first high school performance of The Color Purple, at her alma mater, Cass Technical High School, in April. We've done a lot of things together, though this high school thing is about as exciting as it gets to me as I've been waiting for high school performances of TCP to happen since I finished (co-)writing the show in 2005. But here's an earlier instance of us being joined together, when my head served as the model for Lily's character, Kate, in her Tony award-winning show, The Search for Signs of Intelligent Life in the Universe: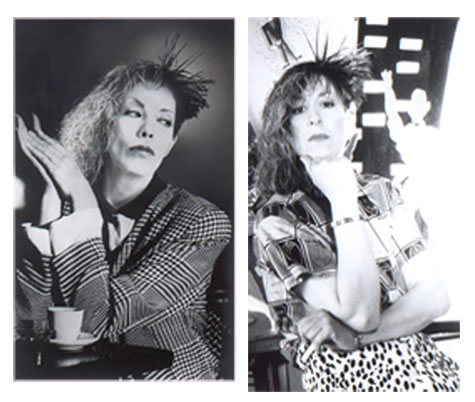 So I'm looking forward to much mayhem in the future with our honoree. Love you, Lily! MUCH deserved.