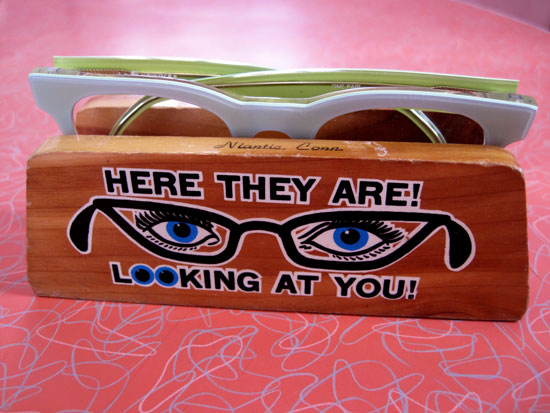 Because I spend about 80% of my day squinting at screens of various sizes and working by the glare of them at night, eyeglasses have been a permanent part of my face for years. This never bothered me as I view these artifacts as part of the self-expression arsenal, equal status if not more to any piece of clothing, shoe or hairstyle used to distinguish oneself in the world. As a consequence, only having one pair of glasses never worked for me.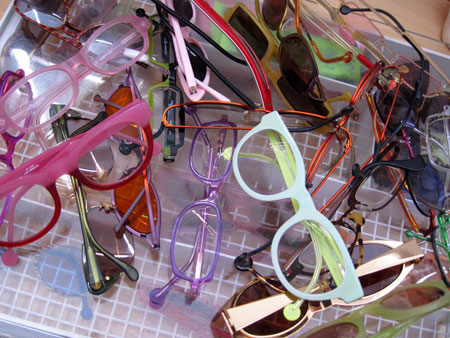 I like to pick a precision match with whatever I have on, the same way that socks always matter but are given so little attention by most people.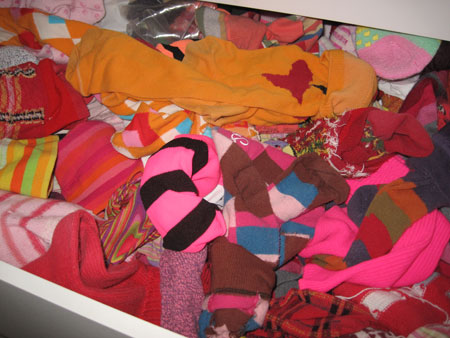 And those are only my red/orange shades. I also like glass holders because I don't want to take up half my life searching for a pair I've laid down without any thought to remembering where that is. So I have a variety of vintage eyeglass holders scattered around for easy pickings.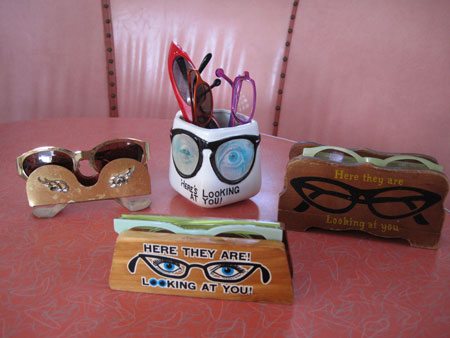 The phrase "Here They Are Looking At You" was apparently very popular among eyeglass holder manufacturers.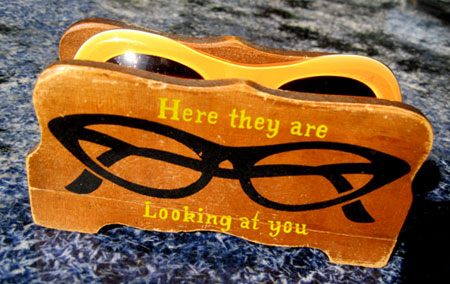 Another type of eyeglass holder lets the glasses swing from wherever you choose to pierce some fabric.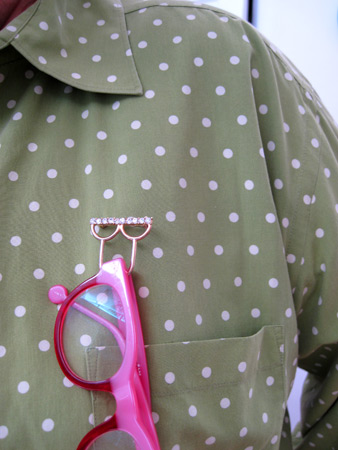 But I love the one I've featured today because the colors are so vibrant,…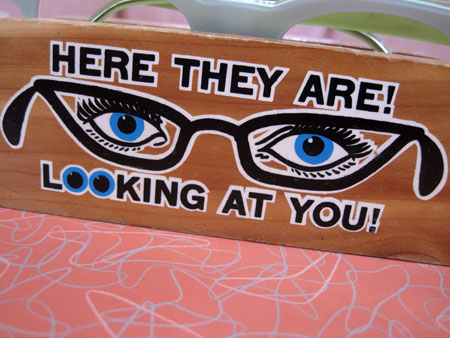 … and it's a travel souvenir,…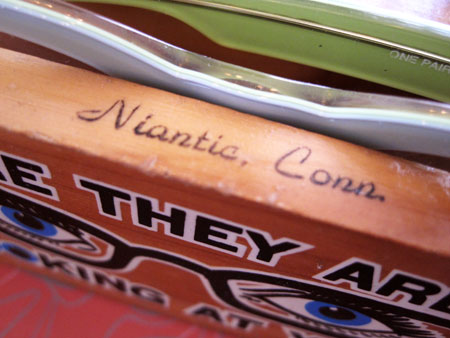 …and it looks very much like a shop project. Judging from the bottom, maybe the city of Niantic planned a little event where all the citizens took part in a night of sawing and gluing.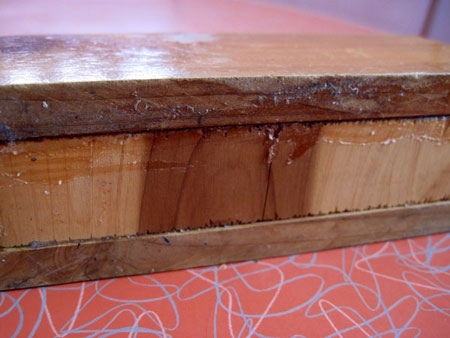 Over the weekend I had to go to LA Eyeworks, where I've gotten all my glasses since the early 1980s, to pick up a new prescription.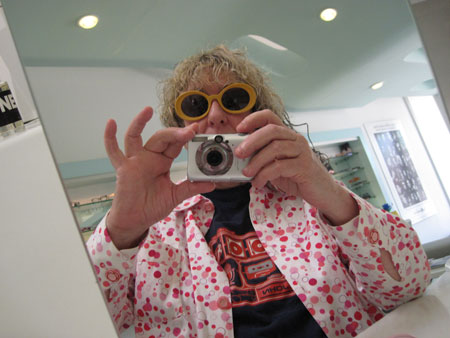 I went with Prudence Fenton, who also took some specs on a test run.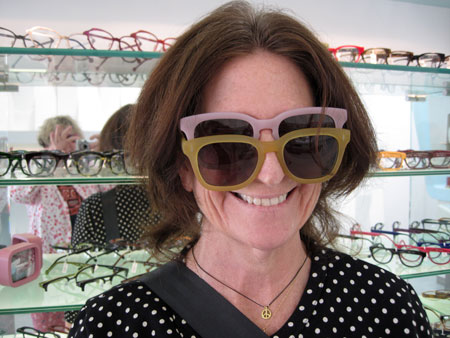 LA Eyeworks makes great frames for very distinctive faces.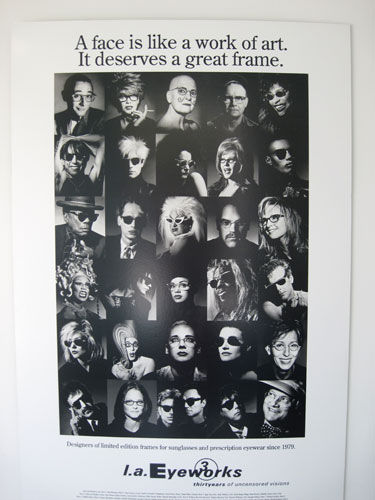 And I collect eyeglass holders for very distinctive glasses, all of which are better to see my morning coffee with.