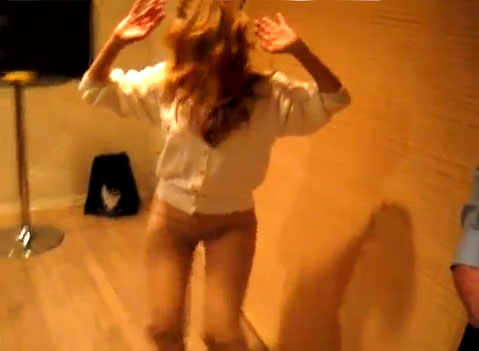 I'm sure any kitsch lover has a similar dream – having dinner with the kitschy-kitschy-cuchi Charo and bonding like you have been best friends for 30 years. Such was my evening at composer Pietor Angell's pad with the aforementioned singer, actress, Flamenco guitar virtuoso, CHARO!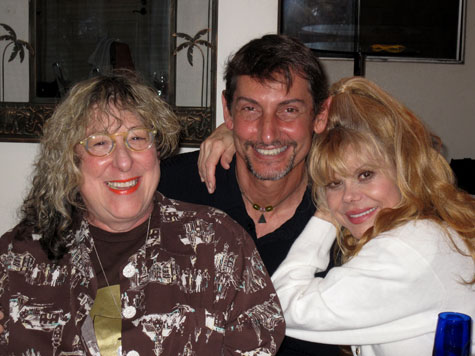 Maria Rosario Pilar Martinez Molina Baeza a.k.a. Charo was very nice when we met, no star attitude detected at all, but I knew she had no idea who I was. I made my move when she walked into the living room alone to get a sweater. I told her I loved her spirit and undying devotion to being herself. I also told her I knew of what I spoke and started spitting out a list of songs I had written. Usually people go full-tilt bonkers when I get to "September","Boogie Wonderland", or the Friends theme, but it was "Neutron Dance" that did it this time. Charo went firecrackers, indecipherable words spilling out at 120 mph as she told me she'd done the song in her act. Throughout the evening she proceeded to sing little pieces of it to me. I had no idea what lyric she was actually singing as the accent makes most words undetectable but it was Charo, so who cares?? It was fantastic!!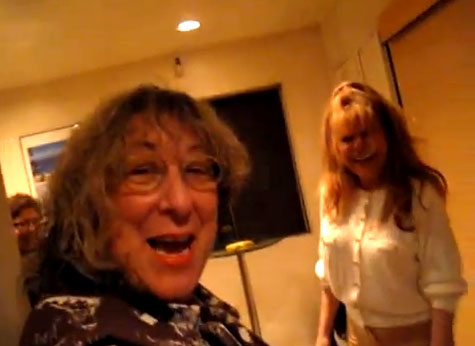 Seeing as I never knew that this iconoclastic kitsch Goddess did my "Neutron Dance" I almost had a heart attack when she broke into dance as soon as dessert was over.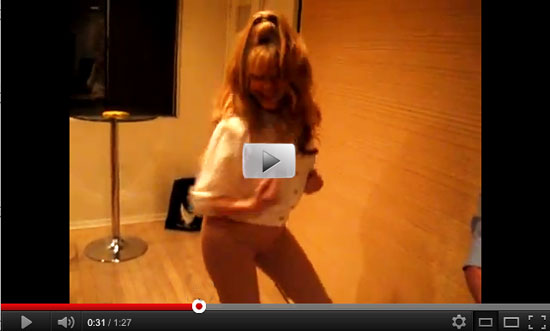 If you were expecting the entire choreographed number we all can safely assume that that will be coming as the friendship progresses.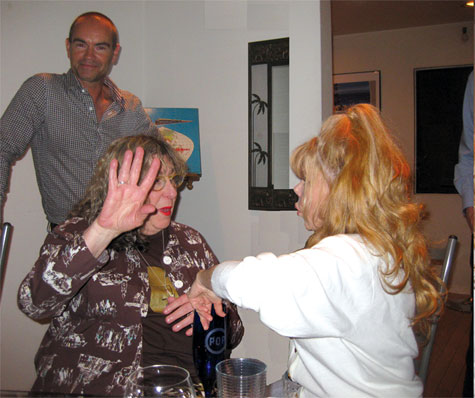 I actually prefer intimate moments to full blown peformances. It's like being privy to Roddy McDowall's private footage of Natalie Wood, Paul Newman, Jane Fonda and the hundreds of other stars he filmed casually whenever he went anywhere, including here at Willis Wonderland. I don't have the footage handy but on evenings such as this one that included the likes of Roddy, David Arquette, Lipsynka, Paul Reubens a.k.a.Pee Wee Herman, Lynne Stewart a.k.a. Miss Yvonne, Debi Mazar, me, Snappy P and Pamela DesBarres, you get a much better idea of who the star really is than watching some interview or performance with them on tv: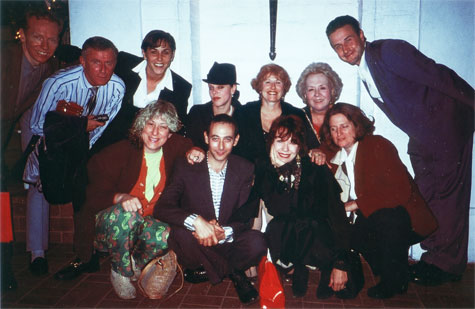 I hope you have a happy Monday that includes your own personalized version of Neutron Dance as I offer a toast to Charo with the champagne that was served at our dinner with actual flecks of 22k gold floating in it: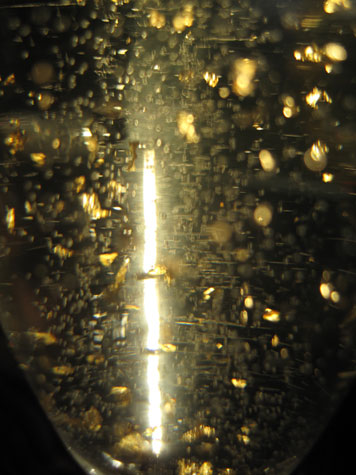 I'm toasting that more adventures with Charo be coming in the very near future!