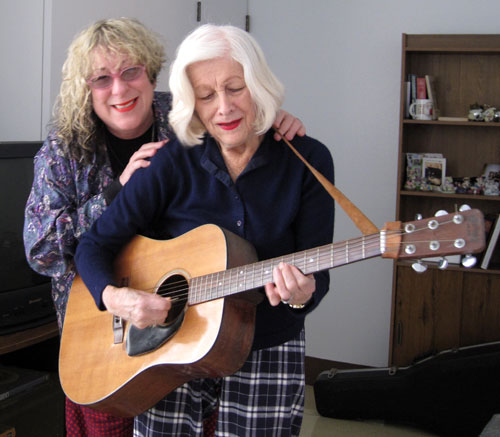 No new aKitschionado posts until tomorrow as I have to leave early this morning to go to Milly Del Rubio's funeral where, as I did for both of her sisters, Elena and Eadie, I'll be delivering the eulogy. Normally this would be a very upsetting task, but as all three of the Del Rubio Triplets were fond of saying, they were "three people with one head" and never could live with the thought of the group not being together. I'm at peace that they're finally reunited, as Eadie passed in 1996 and Eleana joined her in 2001.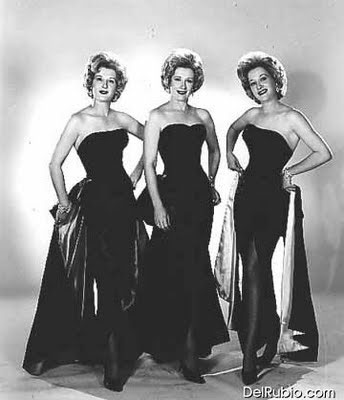 I thought about dropping 'Allee Willis' Kitsch O' The Day' from the title of my post today but if ever I were to worship at the throne of Kitsch it would be at the base of three magnificent thrones with gold nameplates that say "Del Rubio".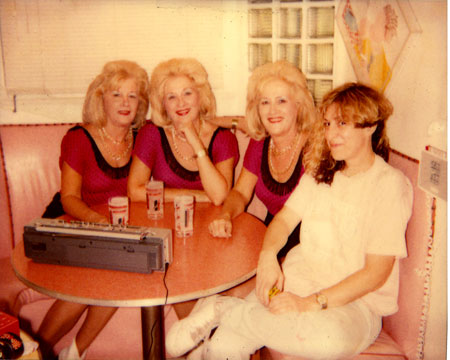 I should also mention that Holy Cross Cemetery, where the triplets are buried next to each other by the time you read this, is right across the street from the Fox Hills Mall, where I got this: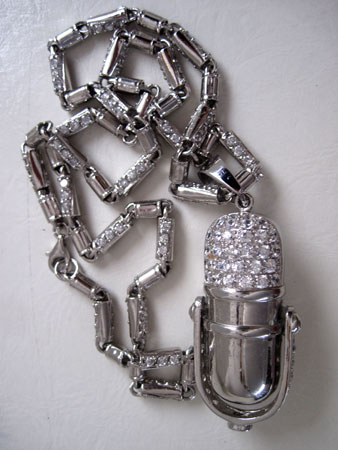 I constantly get complements on how gorgeous this microphone pendant is. No doubt the complement flingers think it's real diamonds but all that bling only cost $39.99. Not that I need a funeral as an excuse to go to the Fox Hills Mall, but if anyone would appreciate fantastic music-themed jewelry like this it would be the Del Rubio Triplets.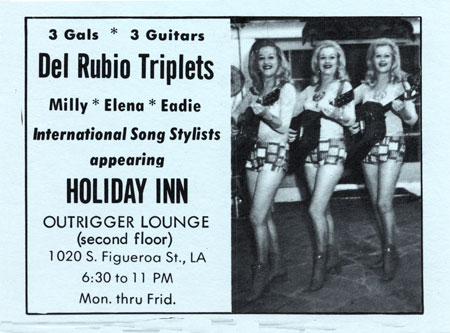 Milly, I know how long you've wanted to go and be with your sisters so I'm not sad to lose you now.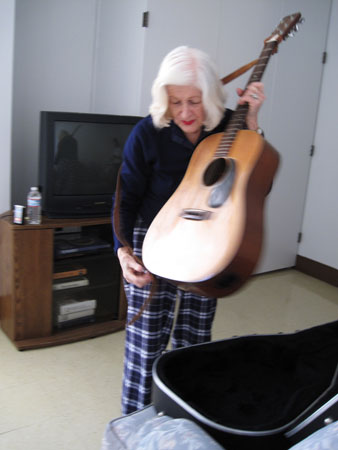 I trust that the three of you are already assembled in front of glowing diamond microphones, singing the out-of-this-world harmonies you sang even here on earth, and standing in the order you were born in, stood on stage in and did everything in life in; Eadie on the left, Elena in the middle and Milly now joining on the right.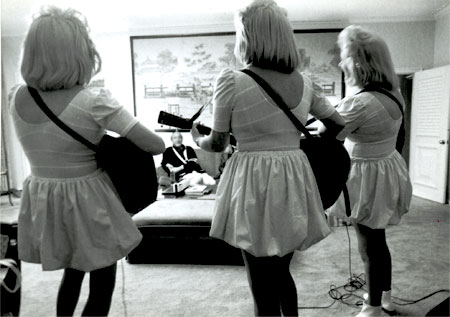 Peace out.