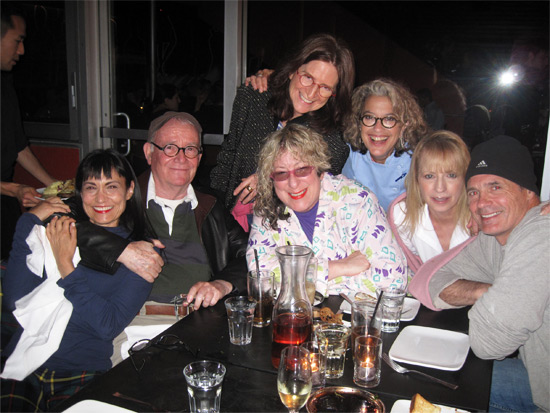 Last night I ate at Street with (L-R) Nancye Ferguson, Buck Henry, Prudence Fenton, me, Susan Feniger, Irene Ramp and Jim Burns. For those of you who might not know who Buck Henry is he's an hysterical actor who wrote things like The Graduate and Get Smart, which he also created with Mel Brooks.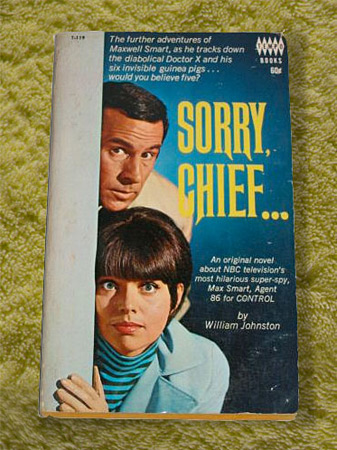 Last night we Got Full. We ate Kaya Toast, Lamb Kafta Meat Balls, Japanese Shizo Shrimp, Argentine Ricotta Noquis, Graaskaas Aged Gouda Salad, New Jerusalem Bread Salad, Albacore Sashimi, Moroccan Spiced Winter Squash with popcorn, Sautéed Black Kale with Refried White Beans, Sri Lankan Fried Plantains, Moscow Eggplant, Black Bean Soup, Beef Tenderloin Schnitzel, Tatsutage Fried Chicken and the Toffee and Cookie Plate. And once again, I did not Get Smart when it came to proper documentation of our meal as I was talking too much…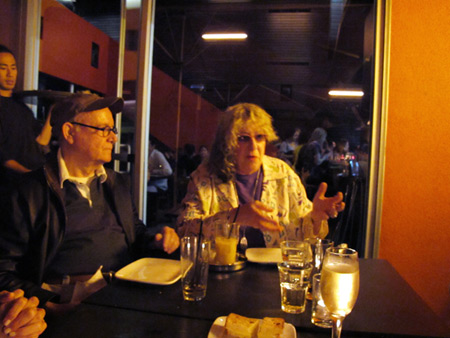 … and I forgot to take photos.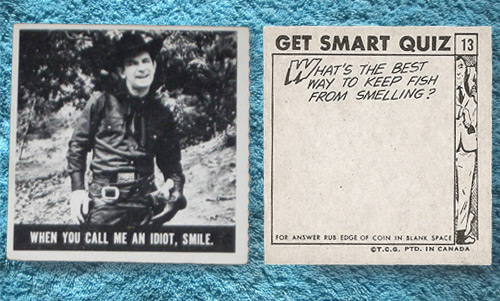 Earlier in the day, however, I Got Smart and took a photo of my favorite hot dog in LA: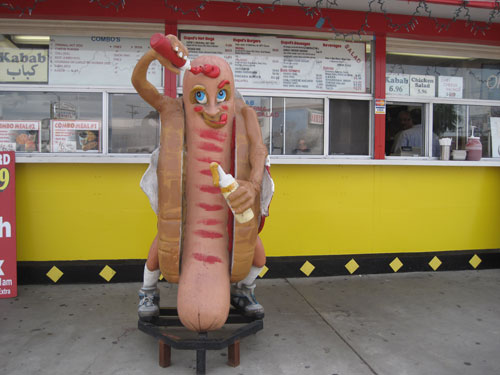 And my one of my greasy fingers Got Smart when it's slipped on my camera and shot this photo of lunch: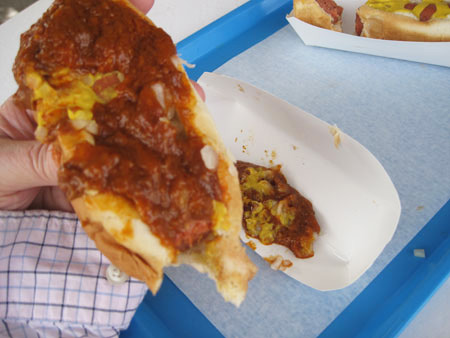 I was slightly distracted because I was looking at these signs at the restaurant: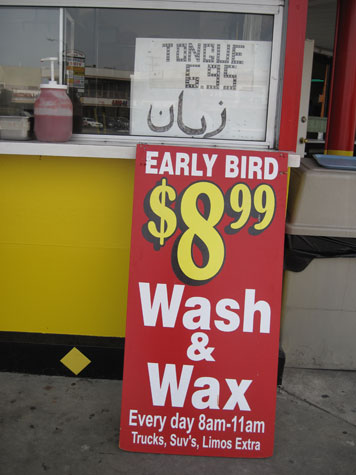 What I was really trying to get was a photo of this 1957 Chevy Bel Air being towed in front of Excitement Video, Psychic and …Eria across the street.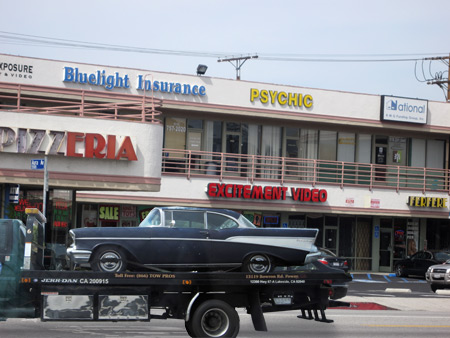 Had I've been carrying my vintage Get Smart lunchbox I could've taken all the day's spoils home and been munching on them right now as I write this post.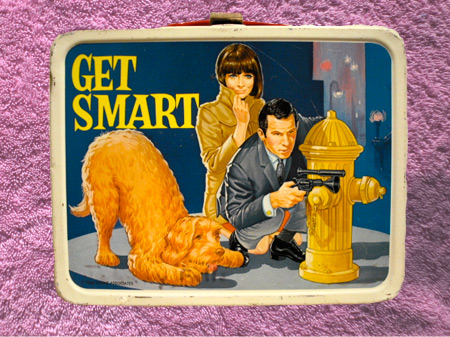 On this bright, sunny Sunday may you all Get Smart and have a fantastically full day!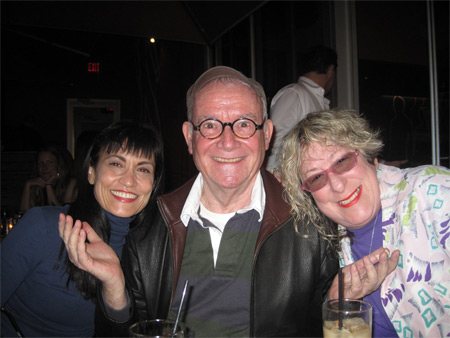 Photo credit: Prudence Fenton, me