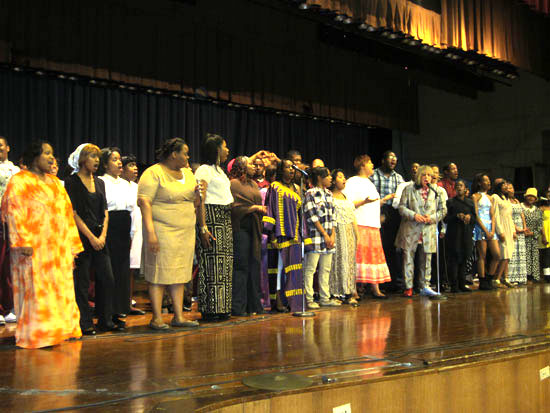 I wish I had time to write at length this morning because I can't even tell you what a SPECTACULAR evening I had last night at my high school in Detroit, the greatest one of all, Mumford, about to be destroyed by the wrecking ball but still the most spirit-filled place in the city. Kids from the  choir, dance company and band performed some of my greatest hits while I told stories about how they were written. So many of my classmates showed up, some of whom I hadn't seen since I graduated, some of my family, the ones who weren't afraid to show some soul, leave the burbs and come into the real city, friends I've made on my last couple visits here and, of course, the wonderful and dedicated Mumford teachers, principal and former principal, and staff who helped so much to make this one of the favorite nights of my life.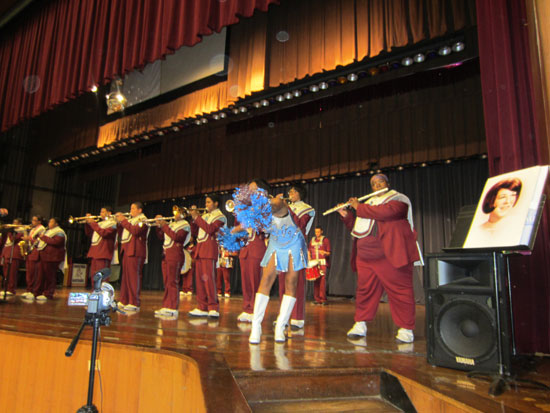 I have to race out of the hotel seriously fast and check out a recording studio because I'm hell-bent and determined to collaborate with the entire city, at least any of those who want to be on a record, on a Detroit song that I've been working on back in LA with my upcoming live show bandleader, Andrae Alexander. Then race back to the hotel to change and get over to Cass Technical High School where the City Council will be presenting me with the Spirit of Detroit Award, and where I'll also be attending another performance my musical, The Color Purple, all the while trying to edit the close to 600 photos taken last night, not to mention at least 10 hours of film from cameras we placed all over  the auditorium.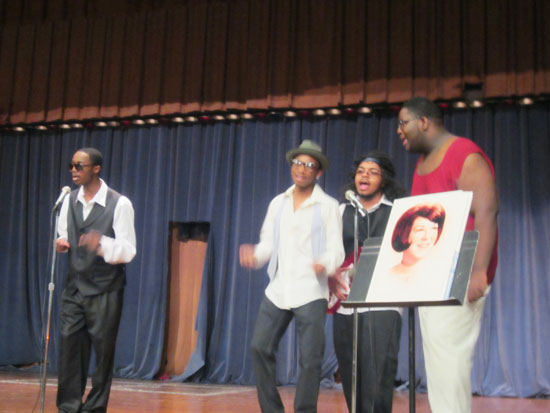 I hope to be blogging a lot about this next week once I'm back in LA so please check back then. Until then, I'm cheering for you, Mumford High! And Onward, Detroit!