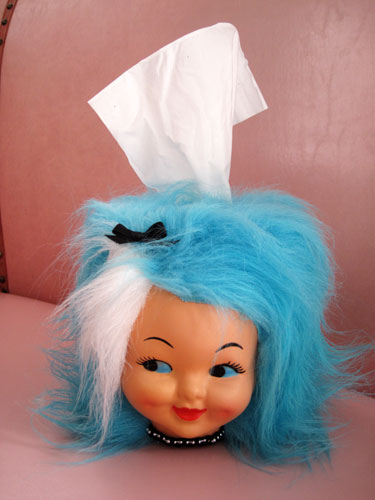 Allergy season is in FULL TILT here in LA. I never had allergies before but for the past few days my eyes have been wetter than the Mississippi and my nose is flowing like Niagara Falls. The only thing that makes me feel better is that I can reach into this lovely lady's head to grab a Kleenex every time the river starts to run.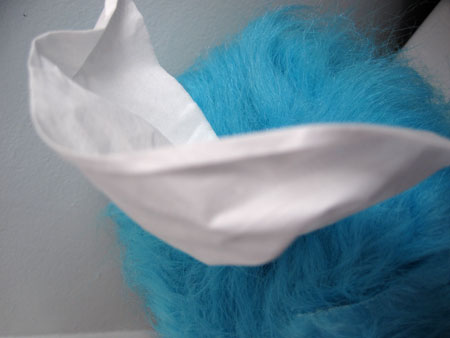 Fake fur hair like this used to gross me out.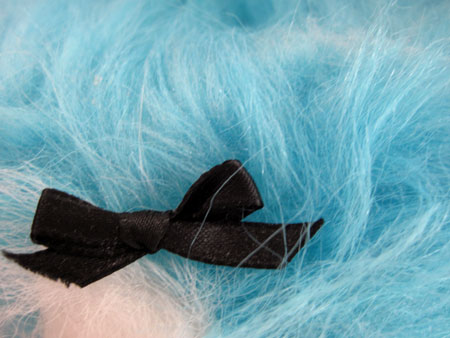 Too retro repro for me. But I've reached into this follicle cavity so much these last few days I've grown very attached to her 60's Shangri-La's inspired ratty hair and ever-gleaming plastic face.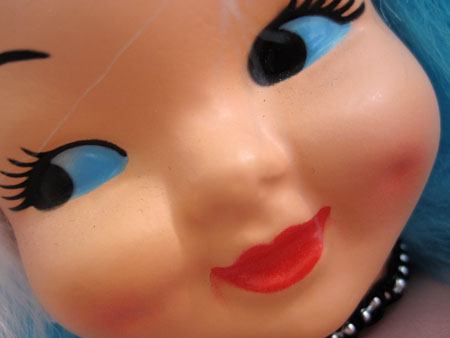 Yesterday, I was at the House Of Blues bright and early announcing the winners of the "Drawing Us Together" art competition, featuring kids', teenagers through early 20's, art work interpreting music in LA.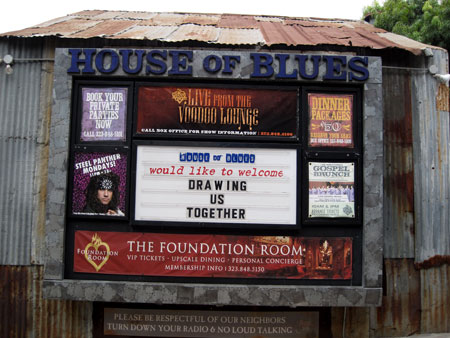 Thankfully, my nose pretended it was stapled together and I was able to hand the winner their prize without slopping on anything or anyone. Had I really thought about it before I left, I would've attached a chain to Ms. Tissue and worn her as a necklace. At least I would've be blowing in style had my nose not cooperated.