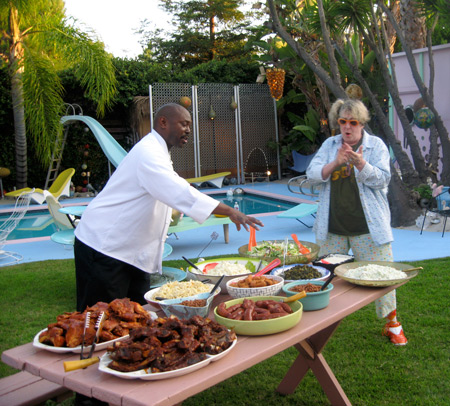 One of the best things about the 4th of July is the food one consumes as a means of celebration, and normally my Independence Day spread looks like the above. I would be eating that or any of the following recipes were I not on a plane flying back from a wedding in Kenosha and munching on a can of Pringles as we speak.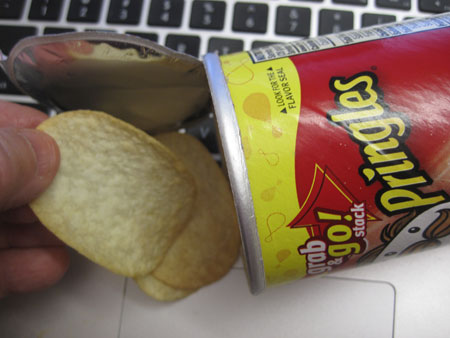 So I'm going to pretend my mouth is chewing something other than dried potato wafers as I tell you what would be on the grill at Willis Wonderland today were I home instead of packed in next to a snoring pork of a passenger on American somewhere over Nebraska. First there's my favorite recipe of all, Bacon Wrapped Hamburger Hot Dog Turtles. Thank you, k2dtw, for submitting this beauty to The Allee Willis Museum Of Kitsch!  Just jam three weenies through a hamburger, whack the appropriate weenie limbs for feet, shave the tail, wrap the torso with bacon and throw the reptile on the grill for perfect BBQ sealife.
Although not as pretty of a design as the carnivore turtle, the Original Bacon Explosion packs more pound-for-pound bacon punch. There's a documented-better-than-a-crime-scene recipe for this charred-looks-like-something-else too here.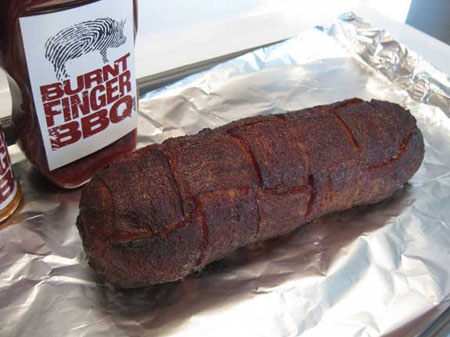 Even better, the Original Bacon Explosion comes with its own Bacon Explosion Pig-Porter!!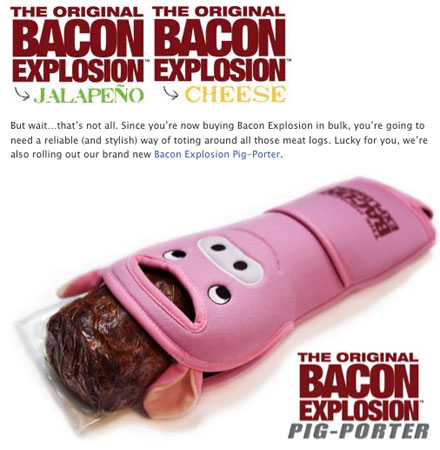 I would love, of course, if I was the one who turned you on to the Bacon Explosion but its fame is well-established: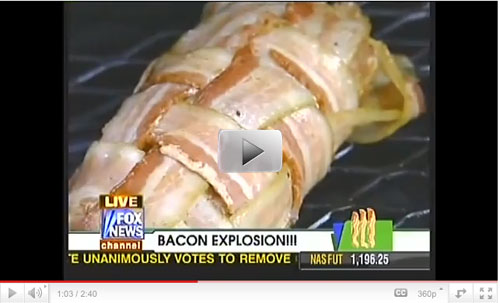 For a BBQ treat slightly more obscure, how about an Ultimate Meat Lover's BBQ Pizza?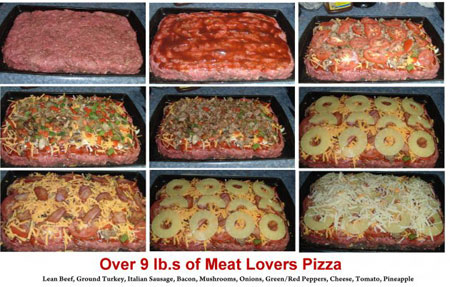 And for dessert, how bout a flag cake? I'd go with donut holes for the white part.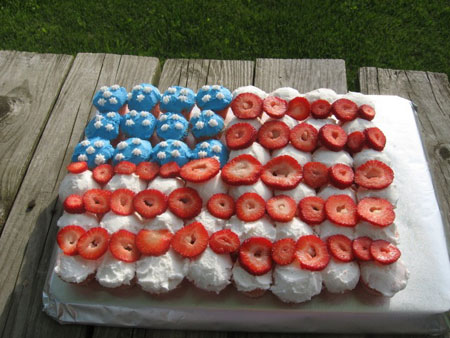 Actually, I'd rather serve an ice cream cone Uncle Sam.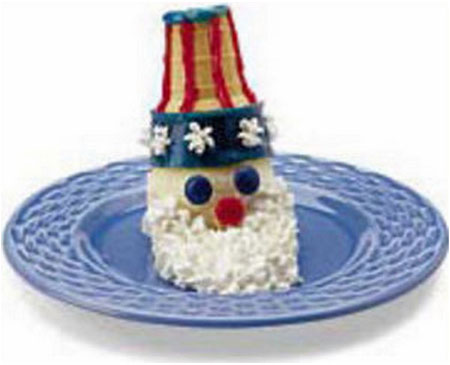 Any cake with color correct food coloring is also fine…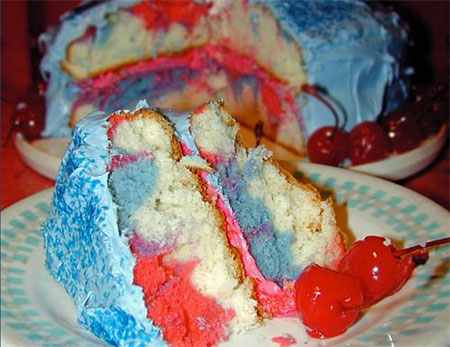 …as well as marshmallow studded kabobs: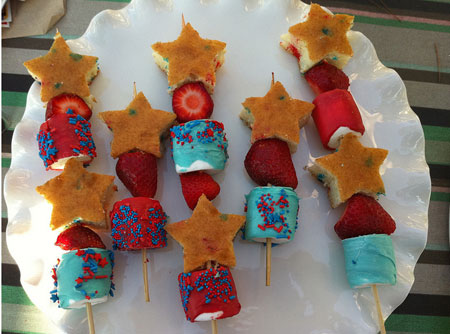 For optimum eating pleasure, serve all of the above on appropriate BBQ dinnerware. Don't even ask me how many pieces of this pattern I have.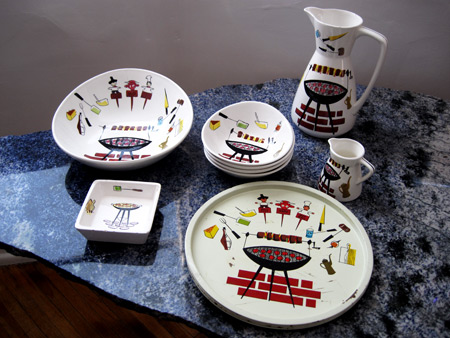 Happy 4th, happy BBQ and happy listening should you be lucky enough to own this: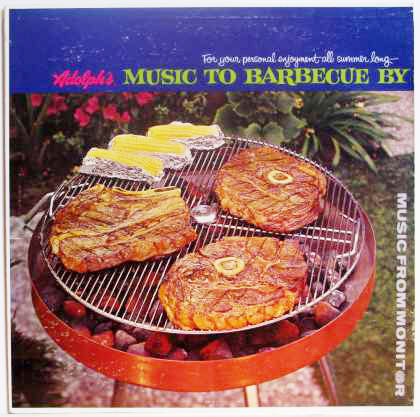 I shall be chewing along pretending I'm not on a plane sitting next to a man whose hairy legs are protruding from his khaki shorts making it impossible for me to enjoy my (BBQ sauce-less) Pringles.