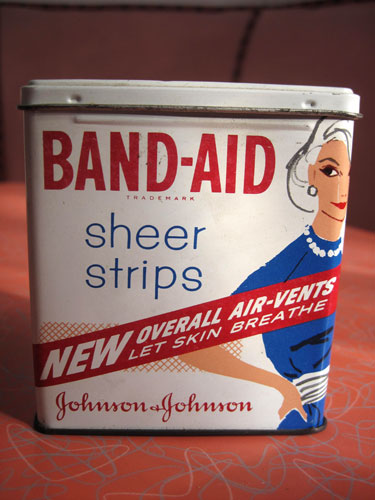 I'm happy to report that I'm making a swift recovery from surgery to repair a torn meniscus in my left knee yesterday. I still have all the festive bandages on that were my medical souvenirs, but within a week or so all will be removed and I can scale back to the dainty little strips that normally cover cuts and scrapes.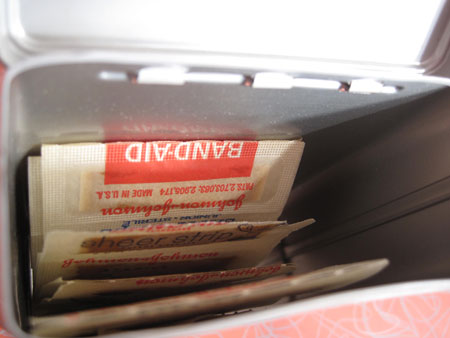 Back in the 1950's when this Band-Aid box cranked off the assembly line, it was important to be stylish at all times, even when dressing gushing wounds. This box made going to get a bandage in the bathroom a very cheerful and almost glamorous journey.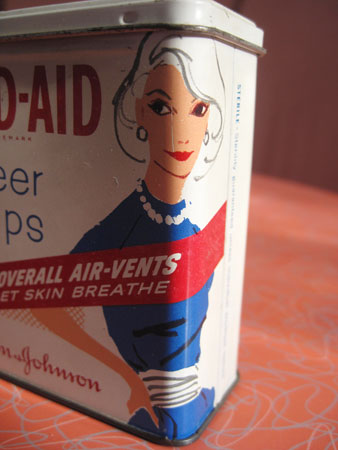 Even the packaging of the individual bandages made it look like having a cut was some reason to celebrate. If only that artwork were on the bandages themselves…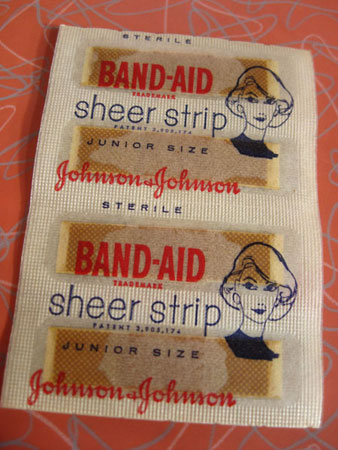 Band-Aid boxes were great back in the day, made out of that pristine white metal that always made you feel like a starched white nurses uniform was hanging in the room. Not the thin, ratty cardboard wrappers that surround such products these days, the old stock was meant to aesthetically comfort anyone who had the need or bleed to dip inside, happy families made even happier that a Band-Aid was currently in use amongst them.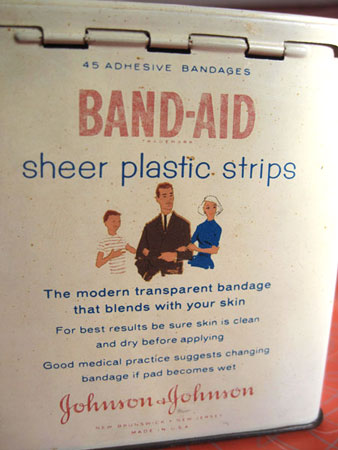 Made, of course, by Johnson & Johnson, Band-Aids have always ultimately won my heart. I still experiment with other brands as one of the most thrilling things in the world to me is standing in the medicine aisle of a big drug emporium and trying to find sizes and shapes I don't have so that I'm prepared for any foreign object or circumstance that may befall a body part. But when I need a sure-fire hit it's always J&J.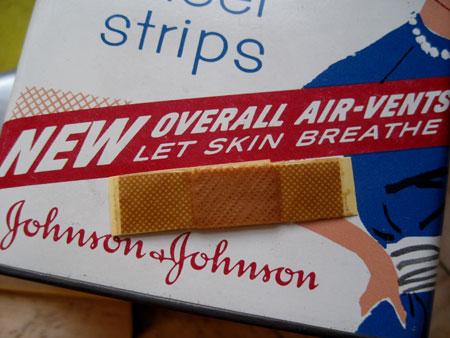 At present, the bandages on my knee are substantially larger than any contained in this box of sheer strips: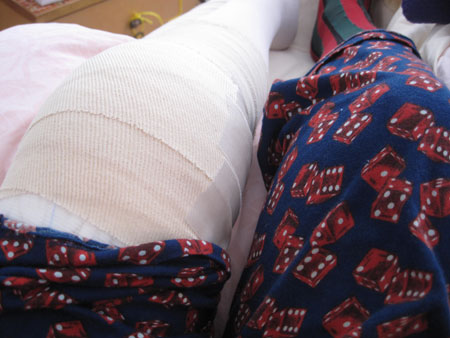 The good news is that I have excellent nurses on hand to swap out the ice packs over my bandages every half hour: Nurse Charles Phoenix, who came bearing a hand brace wrist corsage for my sprained wrist (yes, two injuries!)…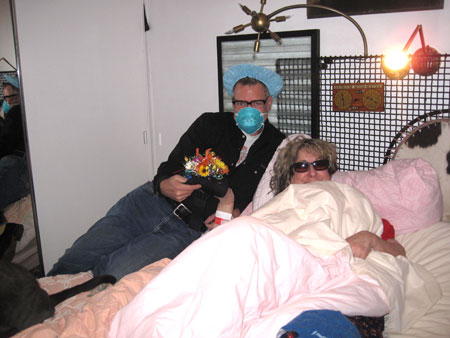 … 24 hour nurse Prudence Fenton…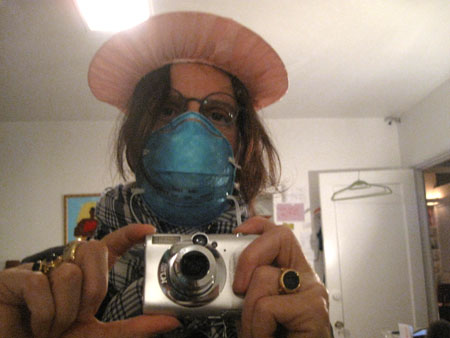 … and nurse Niblet who's about to nibble my wrist corsage: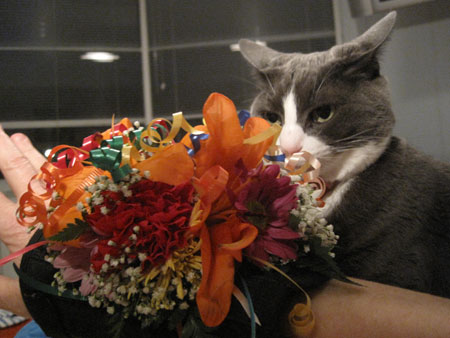 And excellent news is I'm told that in just a few days I'll be back (gently) hopping around and all I'll need are a few tiny Band-Aid sheer strips!