Hot Dog Platter & Ultimate Hot Dog Recipe
From the collection of: Allee Willis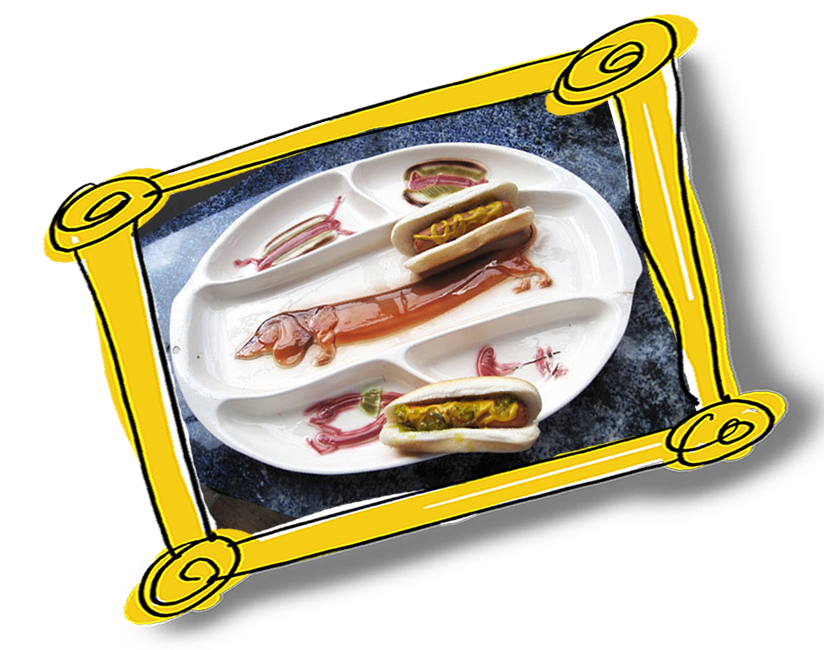 Nothing like dancing and lounging weiners roasting themselves upon which to plate the ultimate junk food junket of never-ending dogs and burgers this 4th of July. As long as the dachsund featured in the middle, this hefty 20″x16″ ceramic platter has five compartments to load up weinies and associated condiments. Made in 1958 by Lane & Co. California Pottery, I've been lucky enough to find three of these over the years. It's the perfect platter to serve my favorite goopy hot dogs on, recipe below.
Now, here's the ultimate junk food big dog recipe from the 1950 classic, the Big Boy Barbecue Book. Satisdogtion gua®anteed!